14 Ways to Find the Best Wet Wipes Manufacturer from China: Buying Guide
1. What Material Are Wipes Made Of?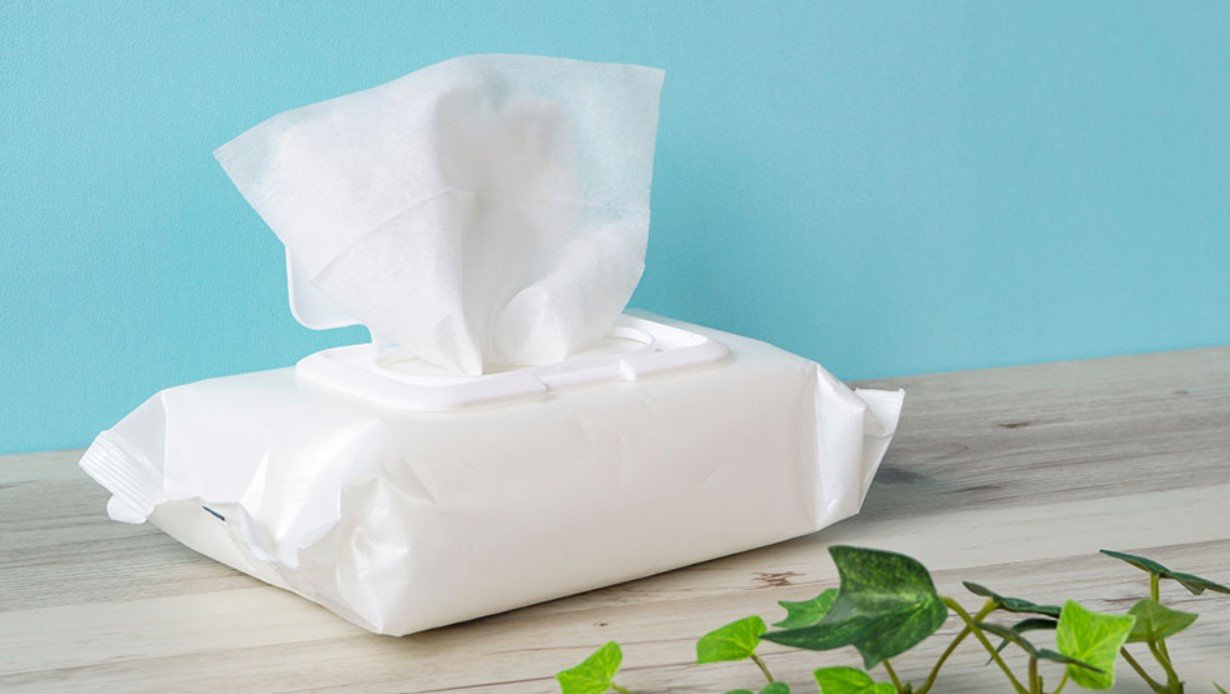 Wipes are made of a variety of materials. The most common ones are cotton, microfiber, and paper.
Cotton is the most common material used in wipes because it is less expensive than other materials and can be reused as often as you need. The wet wipes are of weak acid formula to fit the baby's skin PH.
Microfiber is a type of fabric that is very soft and absorbent. It is commonly used in baby wipes because it has no strong odor or chemicals that could irritate a baby's skin or eyes. You can choose cotton spun lace, nonwoven or nonwoven.
Paper is another type of wipe found in some baby wipes and facial tissues. These wipes have larger squares than normal facial tissues or baby wipes but are still smaller than toilet paper sheets or hand towels.
Some wipes are made with synthetic materials like polyurethane or polyvinyl chloride (PVC).
2. Wet Wipes Market Trends?
The wet wipes market is expected to grow at a CAGR of 3.4% from 2019 to 2024, according to a new report by Grand View Research, Inc.
The increasing demand for disposable wipes from healthcare and personal care products and hospitality and event management companies would drive the growth.
3. What Is The Types Of Wet Wipes?
Wet wipes are an excellent way to clean up after a bowel movement. The wipes are made from a material that is similar to toilet paper. However, they are typically thinner and more absorbent.
There are many different types of wet wipes available on the market today. Many other brands make their version of wet wipes. These brands have various features and qualities, making it difficult for consumers to choose the best product for their needs.
Some of the most common types of wet wipes include:
• Flushable wet wipes
Flushable wet wipes are a form of flushable toilet paper designed to pass through a standard sewer and water system to reach a wastewater treatment facility.
Flushable wet wipes are usually made from a soft, absorbent material such as cotton, fluff pulp, or paper treated with bleaches or peroxides to neutralize chlorine in the water.
• Biodegradable wet wipes
Biodegradable wet wipes are made from plant-based materials such as corn starch, cellulose, or paper. These products may be flushable or not.
The most common type of biodegradable wet wipe is made from corn starch and can be flushed down the toilet. Some manufacturers also use paper that can be flushed with your wastewater system.

• Disinfecting Wipes
Disinfecting wipes are made to destroy germs and bacteria. They are used in hospitals and clinics as well as at home. These wipes can be used on different body parts, including the hands, nose, and mouth.
Disinfecting wipes contain strong chemicals such as alcohol, bleach, and phenol.

• Facial wipes
Facial wipes are designed to be used on the face and around the eyes rather than on the hands or body. They are often larger than body wipes and have more absorbent material inside so that you can use less.
Some face wipes even come with an applicator for applying makeup over them.
• Pet Wipes
Pet wipes are designed specifically for pets and can be used on their fur, paws, and face. They are usually made from materials that are safe for your pet.
• Car Wipes
Car wipes clean the car of dirt, mud, and other contaminants. They are also used to clean the windshield after rain or snowfall. Wet wipes are also used to clean the floor of a car and its interior.
• Adult Wipes
Adult wipes are intended for adults with sensitive skin or a medical condition. They contain less moisture than baby wipes, so they are more effective for cleaning up messes that cannot be cleaned up with water alone.
• Bathing Wipes
These are the wet wipes you use when bathing or cleaning yourself. They are used to clean your body and for different purposes like wiping the face, hands, etc.
• Industrial Wipes
Industrial wipes are designed to be used in industrial and commercial settings and at home. Industrial wipes contain ingredients that will help clean surfaces, remove stains and make them easier to clean.

• Electronic wipes
Electronic wipes, also known as electronic cleaning wipes, have a variety of applications. They are used for cleaning electronic devices such as computers and mobile phones. These wipes are used to clean electronic devices without water or other liquids.

• Hand Wipes
Hand wipes are used for cleaning hands before eating or touching food. They also remove dirt from your hands before you touch your face or nose.
Hand wipes come in different sizes and shapes, so you can use them for cleaning any part of your body. You can even buy hand wipes for men or women to use on their faces or hands.
• Body Wipes
Body wipes are a popular choice for those looking for a quick and easy way to cleanse their body. This wet wipe is ideal for wiping down your baby's face and hands or cleaning up after a spill.
• Feminine wipes
Wet wipes for women are designed for a woman's unique needs and hygiene needs. They are softer and more absorbent than the other types of wet wipes.
Women use them to clean up after a period or have a baby without worrying about the mess they make.
• Easy wet wipes
Easy wet wipes are the ones that you can use whenever you need to clean yourself, like after using the toilet or changing a diaper. They are usually made from paper and designed to be used on surfaces such as counters and tables.
• Baby wipes
These are designed for newborns, infants, and adults who have trouble removing dirt from their hands. The wipes contain moisturizing ingredients that help keep the baby's skin supple.
• Medical wipes
Medical wipes are the most commonly used type of wet wipes. They are used to cleanse the skin, especially if it is dry or cracked. These wipes offer a solution to dry skin while being very gentle.
4. What Are The Benefits Of Wet Wipes?
Wet wipes are a great way to clean up messes and keep your hands clean. They are also great for babies and children, as they are gentle enough to use on delicate skin.
Wet wipes can also help you remove makeup, eliminate sweat from your brow, and clean your face after a workout.
The main benefit of wet wipes is that they are straightforward to use. They do not require any special tools or equipment to be used. They can be used on almost any surface and will not leave any residue or stains when removed from your skin.
5. How Are Wet Wipes Made?
Wet wipes are made by applying a paste of water-soluble materials onto a thin, flexible sheet. The paste contains a waterproofing agent and an emulsifier. The emulsifier prevents the individual ingredients from separating in the final product.
The waterproofing agent allows the product to be used after it has been soaked in water and still functions properly.
6. Which Wet Wipes Are Biodegradable?
The biodegradable wipes are made from natural and renewable materials. These wipes are made out of sun-grown cotton or plant-based fibers. These wipes are also enriched with natural oils and extracts for a clean and refreshed feeling.
These wet wipes are a great way to keep your baby clean and fresh. They are safe for sensitive skin and can be used on any surface without irritating. These wet wipes can be used on the go, in the car, or at home by anyone.
7. Which Is The Safest Wet Wipe For New Born Baby?
When buying wipes, choose a product made from natural materials that use no harmful chemicals.
Ensure that some independent laboratory has tested the wipes to ensure they are safe for your child's delicate skin. Only these wipes have met this safety standard, and only these products have been given the official stamp of approval by the Food and Drug Administration (FDA).
8. How Much Does Wipes Cost?
Wet wipes are sold in various sizes, from single to multiple rolls. The price depends on the size of the roll and whether it is new or old stock.
The cost is also affected by how many wipes you purchase and whether they are individually wrapped or pre-packaged in a dispenser.
Wet wipes cost less than toilet paper because they use less paper per wipe.
9. How To Choose Wet Wipes When Import From China?
To be successful in this market, you need to know what is available and how to choose the best option for your product.
The first thing that you must consider when choosing a wet wipe is its ingredients. Wet wipes contain many components, including water, lanolin, and mineral oil.
10. How To Choose The Best Wet Wipes Manufacturer?
Wet wipes are essential in most households and can be found on any supermarket shelf, but choosing a manufacturer can be tricky.
There are many manufacturers of wet wipes in China, but not all are good quality. Knowing what to look for when buying your next pack of wet wipes is essential.
Here we will discuss what to look for when buying wet wipes from China and how to choose the best-wet wipes manufacturer from China:
R&D
When you need to find the best-wet wipe manufacturer from China, you should check on how much the company invests in research and development (R&D).
An excellent wet wipe manufacturer will always invest in R&D to stay ahead of its competitors. They will also try to create a better product that can satisfy the needs of their customers.
Customize
Custom is an essential factor when choosing a wet wipe manufacturer from China. Selecting a custom manufacturer that can produce the exact specifications you need is essential.
The best-wet wipe manufacturer should be able to provide customized products for the needs of their customers.
Private label
Suppose you want to have the best quality wet wipes. In that case, you must look for a private label manufacturer who can manufacture your product according to the specifications.
The private label manufacturers will be able to make sure that the product is available at an affordable price and that it can be sold on a large scale.
Formulation
It would be best if you chose the best-wet wipes manufacturer from China based on the formulation of their product.
The best-wet wipes manufacturers from China have developed their products with the help of experts and have used only high-quality ingredients. They also know how to manufacture the product according to customers' requirements.
Quality Assurance
An excellent wet wipes manufacturer should have a quality assurance department, which ensures that the products are manufactured per standards set by their clients.
The quality of these products cannot be compromised as they are used by many people daily.
Certification
Several certification agencies test and certify wet wipe manufacturers from China, such as ISO9001, SGS, and TUV; etc.
Look for these certifications before you buy any product from them. Always look for these certifications before you buy any product from them.
• FDA REGISTERED
FDA is a US regulatory agency that ensures the safety of all products in the US market. If a product has not been tested and certified by FDA, it is dangerous for your health.
It would help if you only bought wet wipes from those companies that have been tested and approved by FDA.
• EPA REGISTERED
EPA-registered wet wipe manufacturers from China are the ones that are approved by the Environmental Protection Agency of USA, which means they are not only safe but also reliable.
• ISO 9001:2015 CERTIFIED
This certification is the most important, and it signifies that the manufacturer has undergone a series of tests to ensure that they follow good quality practices and manufacturing procedures.
• CGMP
CGMP stands for Current Good Manufacturing Practices, a set of guidelines that manufacturers must follow to ensure that the product is safe for human consumption.
Always look for these certifications before you buy any product from them.
• CE
The CE mark is the most sought-after wet wipe industry, indicating that a product has been manufactured according to European standards.
• BSCI
The Bureau of Standards and Calibration (BSCI) is a government agency regulating wet wipes' production.
It keeps track of all the wet wipes manufacturers in China so they can be monitored to ensure that they follow specific standards.
• SGS
SGS-certified wet wipe manufacturers from China have undergone an audit by SGS, who will thoroughly inspect their factories and processes before certifying them for use in the European Union countries.
• ISET
The International Standard for Evaluation of Textile Wiping Paper (ISET) is a national standard from China that certifies wet wipe manufacturers from China. It can be used as an evaluation tool to check the quality and performance of their products.
Service
A good wet wipe manufacturer from China will provide excellent customer service, especially if you are planning to purchase large amounts of products in bulk or with long delivery times.
It is advisable to check out the reputation of each company before finalizing your order because some manufacturers may need more capacity to meet your needs due to inadequate resources or poor management skills.
11. Where To Buy Wet Wipes From China?
There are many online platforms where you can buy wet wipes from China. Here are some of the best options:
1) alibaba.com
2) made-in-china.com
3) dhgate.com
4) globalsources.com
5) aliexpress.com
6) chinabrands.com
7) huntersourcing.com -China sourcing agent.
12. Top 10 Wipes Manufacturer In China
Wipes are a necessity for a lot of people. They can be used as a cleaning product, a sanitary product, and even as a toilet paper substitute.
If you have ever tried to find the best wet wipes factory in China, you will know that many companies offer their services. However, not all of them are equal. Some provide good products while others do not.
Making sure you choose the best wipes manufacturer in China is vital to get the best quality service from them.
The first thing you need to consider when looking at any wet wipes manufacturer is their reputation and quality of artistry. You want to ensure that the private label wipes manufacturer you choose can give you high-quality services and products each time you use them.
You can choose the best wet wipes supplier from this list of top 10 companies:
1. American Hygienics Corporation
American Hygienics Corporation is a leading global provider of advanced hygiene solutions, including sanitary wipes and napkins.
The company manufactures and markets its products under the brand names of American Hygiene Corporation, H2O+ (hygiene product line), PrePosh (premises supply solution), Purex (hygiene product line), SmartWipe (sanitary wipes), SoftCotton® Pads, SoftCotton® Toilet Tissue Rolls, SoftCotton® Wipes and SoftCotton® Wet Wipes.
The company offers a wide variety of products at competitive prices on its website, https://amhygienics.com/. You can also contact the company for private-label wet wipes if you want to start or advance your product line.
2. Guangzhou shangyi Clean Technology Co., Ltd
Guangzhou shangyi Clean Technology Co., Ltd is a supplier, manufacturer, and exporter of wipes from China. They specialize in manufacturing and exporting premium-quality wipes made from natural materials that help you easily clean your hands, face, and body.
They have made it their mission to provide high-quality products at affordable prices. Their company has been working on this for years. It has gained the trust of many people worldwide by providing them with quality products at a very reasonable price.
The company offers dry and wet wipes to its clients so they can choose whichever type of wiping solution they need based on their needs and preferences. The company also provides a wide range of accessories, such as dispensers, dispenser cups, sponges, and towels, which help you quickly cleanse your hands or face after using any cleaning product or material.
Visit its website, https://www.clean-wipe.com/, to discover why it made it to this list as the best disposable wipes manufacturer.
3. Linghai Zhan Wang Biotechnology Co., Ltd.
Linghai Zhan Wang Biotechnology Co., Ltd. is one of China's top 10 wipes manufacturers. They are a highly reliable supplier to import from for your business. It has a factory, and its products are exported to many countries worldwide.
The wet tissue manufacturer has a vast production capacity, which is one of the reasons why it can meet the demand for its products. The company also has a strong logistics team that can ensure that your products arrive at your doorsteps on time.
Its product portfolio includes nonwoven wipes, foam cloths, and paper towels. These products are suitable for both wet and dry cleaning applications. Their customers who want private label wet wipes manufacturers can also request a partnership with this company. Visit https://www.zhanwangwipesfactory.com/ or more information about this supplier.
4. Golden Starry Environmental Products (Shenzhen) Co., Ltd.
Golden Starry Environmental Products (Shenzhen) Co., Ltd. is a professional manufacturer of wipes in China.
It is one of the leading companies in the industry and has been exporting products to more than 20 countries for over ten years. To provide you with the best service, the wet tissue supplier has invested a lot in the factory and equipment, as well as experienced engineers and technicians who are always ready to help you solve any problem you may encounter during production.
Find out more about this reputable company at https://www.cleaning-wetwipes.com//.
5. Zhejiang Bright Commodity Co., Ltd.
Zhejiang Bright Commodity Co., Ltd. is a professional manufacturer of wipes, diapers, and brand products in China. The company is located in Zhenjiang city, Jiangsu province, and has been operating for more than ten years.
Zhejiang Bright Commodity Co., Ltd. has been exporting to many countries, including the USA, Canada, Australia, etc. It can provide top-quality products at competitive prices with high efficiency and perfect service. It sells all its products at http://www.brightwipes.com/.
6. Rockbrook Daily Products Co., Ltd
Rockbrook Daily Products Co., Ltd is a leading manufacturer in China, specializing in making disposable wipes, sanitary pads, and baby diapers.
This company has been producing high-quality products that meet international standards for many years and has a good reputation in the market. It is one of the flushable wipes manufacturers to trust.
You can find its contact information at http://www.diapermanufacturerchina.com/.
7. ZheJiang Aijian Sanitary Products Technology Co., Ltd
ZheJiang Aijian Sanitary Products Technology Co., Ltd is another wet wipes manufacturer to consider working with.
The company has a strong production capacity and a high-quality control system. Its products are popular among customers worldwide due to their high quality and reasonable price.
It has developed a strong R&D team that can ensure that your products are exactly what you need. Visit https://www.ajwipes.com/ for more details.
8. Tianjin Lantian Bishui Technology Co., Ltd.
Tianjin Lantian Bishui Technology Co., Ltd. is a leading manufacturer of medical wipes in China. The company has developed a range of high-end sanitary wipes used to clean, disinfect and sterilize the patient's skin.
The product is manufactured under the strict guidelines of the Chinese Ministry of Health. It is tested on different types of patients. Visit https://www.easywonderful.com/ to check the products of the wet tissue manufacturer.
9. Quanzhou Jiayue Sanitary Co., Ltd
Quanzhou Jiayue Sanitary Co., Ltd. is a professional manufacturer of wipes in Tianjin, China. They are known for their quality and reliability in the industry.
The company has been manufacturing wipes since it began its business. They have established themselves as one of the most reliable flushable wipes manufacturers in the industry due to their dedication towards quality and innovation.
The company offers a wide range of products, including baby wipes, facial cleaning wipes, and more. Their products are available in many different sizes and shapes, so you can find something that suits your needs perfectly. More information is available at https://www.jiayuediaper.com/.
10. Xiamen Newclears Daily Products Co.,ltd.
Xiamen Newclears Daily Products Co.,ltd. is known for providing high-quality products at affordable prices so you will have any trouble finding something that fits within your budget or other constraints such as space restrictions at home or on-the-go travel convenience for example.
You can access its catalog at https://www.newclears.com/.
13. Wet Wipes FAQ

13.1 Which wipes are flushable?
There are many types of disposable baby wipes. The most common ones are made from paper, but some are made from a combination of paper and plastic.
The main type of wipe that's flushable is the one made with a mix of paper and plastic. Paper wiper style wipes are labeled as flushable on the package because they break down at a lower rate than those made from only paper.
13.2 Why are wipes important for your baby?
Wipes are one of the most essential products for every baby. They are used to clean the face, eyes, hands and other parts of the body. Wipes are very useful as they can be used for cleaning up after a messy diaper change or wiping off a little spit-up or snotty nose.
A baby is always covered in various germs, dirt and bacteria from birth to potty training. Wipes help you clean your baby's skin properly so that it does not get infected with any harmful bacteria or viruses.
13.3 What is a better option, toilet rolls, wet wipes, or bidets?
It depends on your personal preference.
Toilet rolls: These can be thrown away after use and easily flush down the toilet. They are also not good for the environment because of their packaging and plastic waste.
Wet wipes: These are the most environmentally friendly option available as they do not contain chemicals or high quantities of water to cleanse the body. However, they cannot be flushed down the toilet because they disintegrate upon contact with water and therefore need to be disposed of in a bin or composted at home instead.
Bidets: Bidets have been proven to help reduce bladder infections by flushing away bacteria that can cause these infections. However, they can also cause skin irritation if not cleaned properly after use.
13.4 Are wet wipes safe for babies?
Yes, wet wipes are safe for babies. They are made from non-toxic materials and contain no alcohol or chemicals that could cause harm to your baby. Wet wipes are an excellent alternative to disposable wipes since they have no harmful chemicals.
The only time you should avoid using wet wipes is when your baby has a diaper rash. It would help if you used a cloth diaper instead of a wet wipe to clean them.
13.5 How long do wet wipes last?
Wet wipes are designed to be used once and last for a limited time. The product does not expire until it has been opened and used. That means you should use wet wipes within a reasonable time before they become unusable.
The shelf life of wet wipes varies from brand to brand, but most products can be used for at least one year after opening the package or container. Some companies may state on their packaging that their products have an expiration date, but this is often only for the outer packaging.
13.6 Which baby wipes are the best?
There are many different brands of baby wipes on the market, and each brand has unique characteristics. The most important thing to consider when buying baby wipes is their quality and safety.
Many brands are out there, but some are better than others. We recommend that you avoid any brand of baby wipes that have not been tested by the Environmental Protection Agency (EPA) or, even worse, do not have an EPA registration number on its packaging.
13.7 Can you use wet wipes as toilet paper?
Wet wipes are designed to clean messes, not as a replacement for toilet paper. While they have some similar features, they are not a substitute for toilet paper and should not be used.
Instead, they should be used as the extra step in your cleaning routine, cleaning the mess after you have already cleaned up.
13.8 How do baby wipes stay wet?
Wet wipes are specifically designed to stay moist. Wet wipes are made from a nonwoven material, which keeps the moistness in.
It has a particular type of adhesive that helps keep the dampness in. The moisture stays in because there is no air pressure in the wipe, which means that no air can enter and dry out the wipe, as would happen with paper towels or toilet tissue. That also means there is no way for liquid to evaporate from the wipe.
13.9 What are the best cleansing wipes for travel?
Nothing is worse when you are out and about than being forced to carry a bag full of wet wipes. Which ones are the best?
The best cleansing wipes for travel are those that are thick and absorbent. You want something that can tackle your day-to-day grime without making a mess in your handbag—finding a product that removes all traces of dirt, oils, and makeup without leaving any residue or fragrance behind.
13.10 Can the factory create a wet wipe using our formulation?
The answer is yes. The factory can create a wet wipe using your formulation.
If you would like to place an order for these wipes, please let the manufacturer know and send details through email for confirmation and verification.
16. Why Choose Huntersourcing As Your wet Wipe Sourcing Agent?

Huntersourcing is one of the most trusted wet wipe sourcing agents in China. The agency has been serving clients with our high-quality products for years. It is committed to bringing the best to our customers through its professional consulting services.
Huntersourcing is an efficient team of professionals with rich experience in the sourcing industry. The team understands that your business depends on the quality of your product. So, the company works hard by conducting market research to ensure that it provides only what you need.
The agency is experienced in supply chain management and understands everything involved in the process, from price negotiation to quality control audits and shipping & logistics to customs clearance. It has a network of reliable wet wipes manufacturers. It performs quality control on each of these factories to ensure the development and production of wet wipes happen under the set quality standards.
The agency, through its product research team, will ensure you are getting a sample before helping you choose a design that meets the needs of your business and customers.
Summary
Huntersourcing is your one-stop solution for all your wet wipe sourcing needs. Whatever types of wipes you want to import from China and in whatever quantity, Huntersourcing has it all.
Our website is easy to navigate, allowing you to find what you are looking for quickly and easily with just a few clicks of your mouse.
Contact Huntersourcing today to discover more about how it can help you get the best quality products.
Related Post
Contact Us Get Free Quote!
* Please kindly fill out the form for inquiry
* we will reply to your inquiry within 24hours