Mastering China Inspection for Successful Imports
When importing products manufactured in China, it is important you integrate quality control processes in the factory you choose to work with. Most factories, including the best ones, are unlikely to produce perfect batches, so an effective quality control process will ensure that they meet product specifications and quality expectations.
1. What is Quality Inspection?
2. Why Do We Need to Inspect for Quality in China?
3. What are the stages of quality inspection?
4. What are Quality Documents?
5. How Much Does an Inspection Cost in China?
6. How to Find a Third-Party Quality Inspection Services in China?
7. Top 10 Reliable China Inspection Company List
7.1 China Inspection Service Co., Ltd.
7.2 SGS-CSTC Standards Technical Services Co., Ltd.
7.3 Eagle Eyes (CHINA) Quality Inspection Co., Ltd.
7.4 AQF
7.5 Inspectaman
7.6 V-Trust
7.7 Hong Kong AQI Service Co., Limited.
7.8 QIMA
7.9 ATI
7.10 HQTS
8. Why Choose Huntersourcing as your China Inspection Services agent?
9. Conclusion
So, before you sign any long-term agreement with a manufacturer, you have to hire a reliable China inspection company. This guide offers a list of the best China product inspection services providers to make your selection easy. We considered the pricing, capability, and customer focus when choosing them. So, this guide will help you choose the best.
What is Quality Inspection?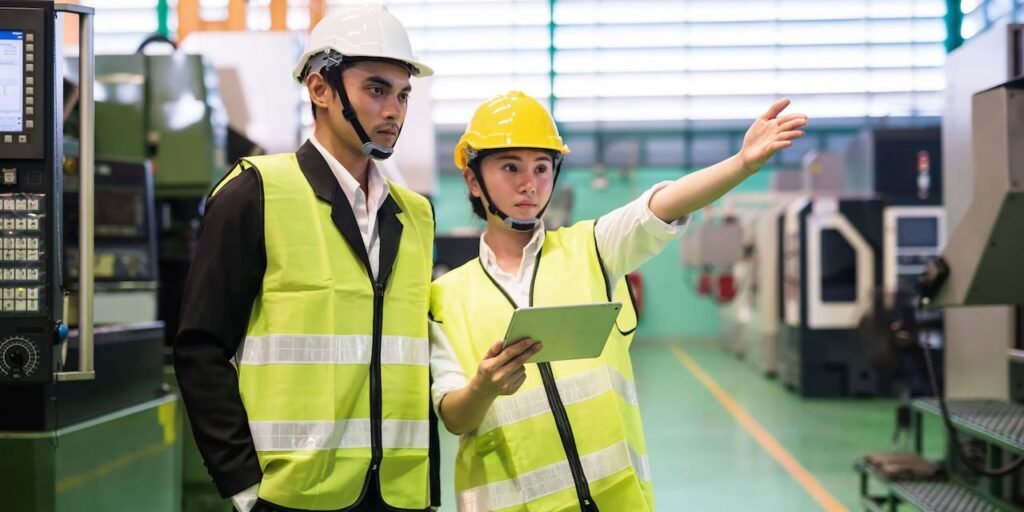 Quality inspection focuses on the product manufacturing process and product specifications for all types of goods and it is important for any importer sourcing from China.
The goal of quality product inspection is to detect problems, non-conformities, and defects in products that do not follow the specifications of the supplier, buyer, or general international standards. The problems can be solved if caught early to fix the first batch and prevent future problems. China quality inspection companies will help you do that.
Why Do We Need to Inspect for Quality in China?
A quality inspection helps you ensure that the quality of products you receive is not different from what your supplier had promised. That is important in ensuring that all your products fulfill the set legal requirements, match your specifications, and are fit for use. You would not want your products to cause harm to your target customers. Harm can manifest in various ways, including physical injury because of faulty products.
If you are planning to start an Amazon FBA business, you should expect many challenges. After all, you will be entering uncharted territory and you will deal with unfamiliar manufacturers who are already thousands of miles away. That means verifying the quality of products before shipping can be hard. Low-quality products come with many problems and they can lead to many returns, bad reviews, and reduced sales, which could affect your Amazon standing and even lead to the suspension of your account. And of course, you will not make any money in the end.
Amazon has an Order Defect Rate (ODR) policy which they determine by considering the rate of A-to-z claims, negative feedback, and service chargeback. They add the three rates and divide them by the number of orders you receive in any given period. They recommend a 1 percent ODR and they will suspend your account if the ODR exceeds 1 percent slightly. A rate that is higher than 1 percent can lead to the termination of your account. Furthermore, if any defective items get to your Amazon FBA warehouse, you will have to pull out your whole inventory to pick out all the defects.
Then, you will have to ship the products back to Amazon after the inspection is complete and dispose of the defective items if you cannot store them somewhere else or donate them. That will lead to delays in your current orders or even force you to make your product listings inactive. Lastly, your manufacturers will do a good job after you hire a third-party inspector because no one will slack off when they know that something is monitoring their performance. Besides, the inspector will hold them accountable for any defects and prevent them from cutting corners.
What are the stages of quality inspection?
Quality inspection identifies ways to reduce manufacturing costs, mitigate the causes of defective products, and reduce scrap losses. There are several stages of quality inspection, which include pre-production inspection, during-production inspection, initial production inspection, pre-shipment inspection, and container loading inspection. The purpose of every inspection stage is to ensure quality and efficacy. Here is what each quality inspection stage entails.
Pre-Production Inspection
Pre-production inspection takes place before the production process starts. Some inspection companies will also do it after the assembly of the production facility. The inspectors check the raw materials and components, the golden sample or prototype, and the mass production processes. As the buyer, you would want to ensure that the manufacturer will produce goods according to your requirements.
Unfortunately, traveling to China and visiting a factory is expensive and takes time. So, hiring an inspector is the best thing to do.
During Production Inspection
During production quality inspection, known as DUPRO, entails inspecting and examining products in large quantities to detect possible faults. The inspection takes place after 50-70 percent of the products are complete and checks for discrepancies. After that, the inspectors submit a full inspection record to their clients in the form of photos or reports. This type of inspection is important for:
Shipments with various types of goods in large quantity

Branded products that require an undisturbed production process

Important shipments with departure time restrictions.

Reexamination when the pre-production inspection results are unacceptable.
Initial Production Inspection
Initial production inspection involves checking the quality of raw materials used in the production process. The purpose of this inspection is to ascertain that the manufacturer can offer the needed quality. Here is what the inspection entails.
Checking the factory capacity in regards to the components and production so that they can estimate the product-ready date.

Checking the factory's quality control unit to ensure that it meets the client's expectations and quality standards.

Scrutiny of the production processes to ensure that the quality control measures meet the client's requirements and expectations.

Verification of the quality and quantity of the raw materials the manufacturer plans to use.
Pre Shipment Inspection
Pre-shipment inspection takes place before the manufacturer ships goods to the buyer. So, this type of inspection is as important as the DUPRO inspection. The purpose of this inspection is to:
Check the quality and quantity of products.

Identify last-minute product irregularities and defects.

Ensure that the products meet safety standards and requirements applicable to your target market.
Container Loading Inspection
The purpose of container loading inspection is to ensure that the products are loaded onto the containers safely. Sometimes, the loading staff may just throw the products into the container, therefore, damaging them. To avoid that, quality inspectors monitor the entire loading process. Here are the things container loading inspectors do.
Record the arrival time of the container and the container properties, such as the color, plate number, type, and any other important details.

Examine the container to ensure that it meets the safety and security requirements for the safety of your goods.

Approve the condition and quality of the entire shipment by checking the products randomly.

Monitor the shipment loading to make sure that breakages or damages occur during the loading.

Note down the container's seal number.
What are Quality Documents?
Quality documents are documents that detail the structure, procedures, processes, and resources of an organization. The result of the following quality documents is high-quality products and services delivered to the customers consistently. Quality documents help direct and coordinate the activities of an organization to meet regulatory and customer requirements and improve efficiency and effectiveness continually. Quality documents must document the structure, processes, procedures, and resources of organizations accurately and succinctly.
A well-documented quality control system has many benefits, such as ensuring that the quality standards are met, minimizing errors, and reducing downtime. It also allows easier monitoring of the production processes. Here are the common types of quality documents according to ISO13485:2016.
Quality Manual
The quality manual describes the quality management systems in place and what the organization should do to implement them. This quality control in China document describes the scope of the quality management system, details for exclusions, references to the documented procedures, and a description of each quality management system process and its interactions. Companies that do quality inspections for Amazon FBA in China use this document.
Quality Procedures
Quality procedures describe how the organization implements its quality management systems by documenting all the applicable processes. The format of this document can be flowcharts, text, tables, or a combination of the three. The quality procedures mostly cross-reference the work instructions.
Work Instructions
Work instructions describe activities within processes and offer detailed descriptions of how the China quality control inspection services provider has to perform and record the inspection. The format, structure, and level of needed details highly depend on the complexity of used methods, training undertaken, work done, and the competence of the people who execute the instructions.
Quality Records
Quality records serve as evidence that an organization has completed the quality control inspection services in China. It documents the inspection activities and processes.
How Much Does an Inspection Cost in China?
The cost of quality inspection in China is not uniform. However, most professional quality control agencies base their price calculation on a man-day basis. In China, the fee for every man-day inspection is USD 100-300. A man-day refers to one inspector working for one day. Still, several factors affect the cost of the inspection in the country. Here are the factors.
Professional Level of the Inspector
The professional level of an inspector is among the factors that affect the cost of quality inspection in China. A quick example, in Option 1, you may hire an inspector on-site to help you draw samples, verify specifications, do functional testing of products, verify the number of items produced, and finally send you a detailed report. In the end, the quality inspector charges you $200.
In Option 2, you may hire an inspector to check the produced items randomly and take pictures to send to you for verification. In the end, the inspector charges you only $100. The examples should provide you with an idea of what to expect from quality inspectors of different expertise levels along with the associated risks and outcomes.
The Distance to the Factory or Inspection Site
China is a very large country and most quality inspection companies have offices in major cities such as Shanghai, Beijing, Shenzhen, and Guangzhou. So, if the inspection has to take place in a small town, the inspectors will have to travel from their city of residence to the factory.
As a result, they will spend money and time. At the end of the day, the companies will include the transportation costs in the invoice they send to you. Some quality inspection service providers will be cheaper than others because they have inspectors in many places and they do not have to cover long distances.
The Checklist
The quality checklists consist of what the inspectors have to check. Inspection companies in China use different checklists. Actually, some companies will only do the basic checks while others will do more comprehensive ones. Furthermore, some companies will go ahead to prepare an inspection checklist for every client. They may provide a video of the inspection site too. So, the checklist dictates the amount of work an inspector has to do and affects the price.
How to Find a Third-Party Quality Inspection Services in China?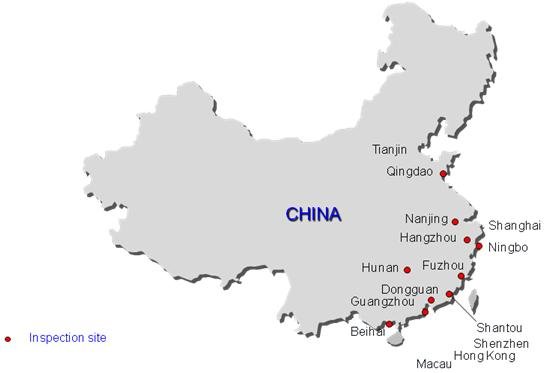 A quality control inspector will do everything from measuring and weighing products to checking the production samples and conducting on-site testing. Inspectors work in almost every industry including electronics, furniture, kitchenware, toys, cosmetics, consumer goods, food, and more. They will ensure that your products conform to your requirements and the safety standards before the shipping
Every quality inspector has to pass through extensive training. When choosing an inspection company in China, you have to ensure that their members of staff have the following abilities.
Ability to Speak English
Quality inspectors must have excellent English language skills in writing and reading. That is the reason that importers have to provide inspection materials, such as artwork, item specifications, inspection criteria, inspection standards, and QC checklists, in English. You will possibly do the same. Even more, an inspector who is proficient in English will find the documentation of findings easy.
Attention to Detail
A quality control inspector must be detail-oriented and observant. Minor product defects are hard to detect but they might ruin your good relationship with your customers and lead to losses. So, you need someone who can easily detect them. Attention to detail also allows the inspectors to identify the cause of the defects.
Effective Communication Skills
A quality control inspector should have good communication skills. Inspectors are left to work alone in a factory for hours or even days. So, if something goes wrong or a question arises, they have to communicate with the factory manager or staff. An inspector that is reluctant to voice concerns or questions will end up making judgment calls or relying on their instincts, which is bad. Good inspectors are objective and they should direct problems to the factory or their supervisors.
Integrity
Honesty is important in quality inspection. The quality inspection industry is more prone to corruption problems than the other industries in Southeast Asia. Some suppliers substitute inferior materials for the ones specified for production. They may even lie about the safety and certification of their products. Even more, they may pressurize the quality inspectors indirectly or directly to provide an inaccurate report. Inspectors who visit the same factory many times are likely to know the factory staff at a personal level. So, when possible, hire different inspectors for every inspection.
Technical Ability
A quality inspector should have a technical background in your product class. Still, most inspectors can inspect if your products are not complicated or unique. When hiring third-party inspection services in China, ensure that they can work with MS Office, digital cameras and are familiar with measuring devices.
Top 10 Reliable China Inspection Company List
While you might be searching for the leading quality inspection companies in China, you have to keep in mind that the companies some buyers claim to be the best might not be the best for you. We have compiled a list of the top 10 reliable China inspection companies to make your selection easier. Here is the list.
1. China Inspection Service Co., Ltd.
This is among the expert companies that most importers choose for the inspection of their products in China. The company has more than 80 quality assurance inspectors that work hard to ensure that their customers get high-quality products every time. The charges of this quality inspection company start at $258 and they refund the money every time a consumer is dissatisfied with their services.
Besides, the company collaborates with many quality assurance companies, including STARWAY, Russia, and China-Options. This China product inspection services provider should be among your top choices when looking for the best China inspection company.
2. SGS-CSTC Standards Technical Services Co., Ltd.
SGS-CSTC Standards Technical Services Co., Ltd is among the leading China quality inspection services providers. Rouen founded it in 1878 as a product inspection, certification, and product testing organization. Today, it has 97,000 employees and 2600 branches and laboratories in different parts of the world. The company provides inspection services to people looking to import products from China. Apart from offering a 100 percent quality services guarantee, the company is widely known for leading workability.
SGS has implemented standard compliances, which make their quality inspection processes flawless. While it offers a wide range of product inspection services in China, the company focuses more on energy, construction, oil and gas, and industrial manufacturing. Its quality services have helped it stand as one of the leading China inspection services providers.
3. Eagle Eyes (CHINA) Quality Inspection Co., Ltd.
Eagle Eyes (China) Quality Inspection Co., Ltd is a third-party inspection company in China. The company has existed for many years and offers quality control, inspection, factory audit, and container loading supervision services to importers from many parts of the world. Its team of experts works closely with customers to understand the requirements.
The company has branches in almost every part of China and its inspectors do their work seriously and carefully. Apart from guaranteeing timely and precise inspection, the company reports to its clients within 24 hours. Most importers choose them due to their competitive pricing.
4. AQF
AQF is another leading product inspection China company that offers services to global brands, retailers, and importers of consumer products in more than 135 countries since the year 2007. The company has existed for over 10 years and specializes in soft lines, hardlines, electrical products, and consumer electronics.
It establishes management systems according to ISO17020 international standards and implements all procedures strictly to control the operations aspects. Furthermore, the company carries out its services without any pressure from the interest parties.
5. Inspectaman
Inspectaman is another competitive name in the quality inspection industry. The company has experienced quality inspectors who have worked in the industry for many years. Unlike many other inspection companies in China, this company has adopted a competitive working method that has helped it provide reliable services to its clients irrespective of demand.
You can rely on this company for product inspection, pre-shipment inspection, and during-production inspection. That means you will always receive the products in good condition.
6. V-Trust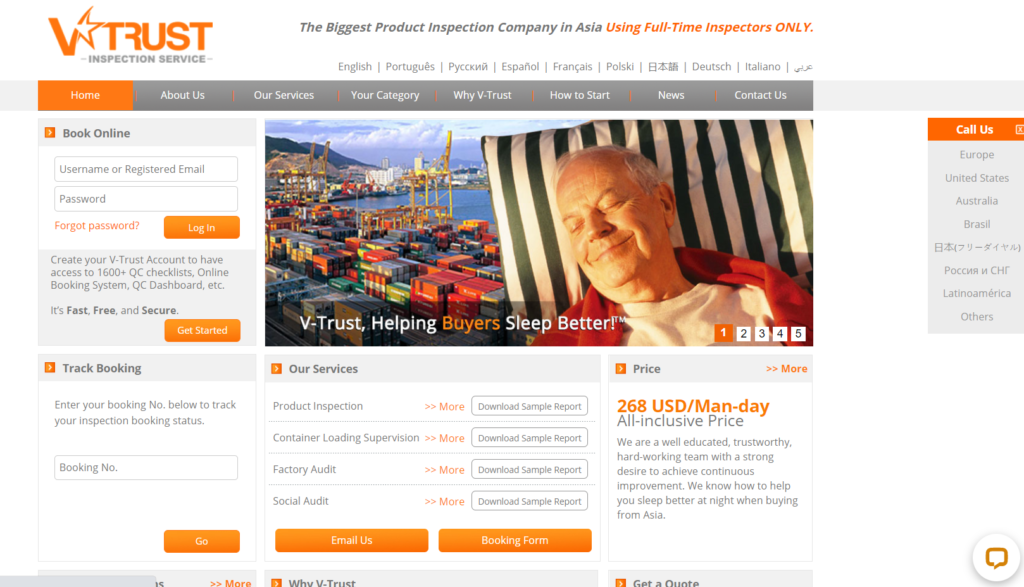 V-Trust is among the international third-party inspection services in China. The company was launched in 2003 and registered in Hong Kong and China as a quality control inspection company. As a provider of third-party inspection services in China, this inspection agency China Company has a wide inspection network that covers India, China, Bangladesh, Vietnam, and Malaysia.
It has more than 230 quality inspectors who specialize in various products. The company has offered services to over 3,000 buyers and importers from all parts of the world and conducts more than 5,800 inspections per month.
7. Hong Kong AQI Service Co., Limited.
Hong Kong AQI Services Co., Ltd was started in 2004 and it serves as a third-party QC inspection company in China. The company has teams of over 40 active inspectors and their work includes quality control, production monitoring, product sourcing, product development, shipping, and delivery.
Most importers rely on the company for soft lines, furniture, hardline, toys, bag, electrical, electronic, and home textile inspection services. They offer various types of inspection, including pre-shipment inspection, during-production inspection, container loading supervision, barcode, and packaging inspection, product testing and compliance certification, and factory investigation.
8. QIMA
Also known as Asian inspection, QIMA is a leading China QC inspection company that offers services to importers from all parts of the world. The company is located in Hong Kong and it is an expert in QC, supplier audit, and lab testing. It is also available in more than 120 countries. Its innovation helped it climb the ladder to stand among the best inspection companies in the country. This China quality inspection services provider uses smart quality control inspection methods to provide their customers with reliable reports.
QIMA is widely known for offering online insights to its clients through smart interactional modules. They designed the modules to provide their clients with real-time information, which includes insights into the progress of the inspection. The company focuses more on current insights and the results of every inspection. They go ahead to provide intelligent platforms for their clients so that they can coordinate their quality assessment easily. QIMA is a good choice when looking for the best FBA inspection China Company.
9. ATI
ATI is another leading quality inspection agency in China. This organization provides inspection and audit services to help customers, trading partners, retailers, importers, and producers assess the excellence of their products and ensure that they comply with the accepted standards. The inspection services to expect from this China product inspection services provider include factory audit, quality inspection, quality assurance, production check, and third-party quality control and inspection for retailers, customers, producers, and trading companies. Its trained inspection teams help assess the quality of manufactured goods and ensure that it is acceptable.
ATI is present in 10 locations in different parts of the world and it employs over 100 qualified inspectors. You can hire them for the inspection of your yarns, fabrics, garments, home textiles, toys, kitchenware, and machinery.
10. HQTS
HQTS was started in 1987 as a subsidiary of Fujian Inspection and Research Institute (FCII) for Product Quality. The companies conduct factory audits, quality control inspections, consumer product testing, supplier evaluations, quality control consulting, and production management and control in all parts of Asia. The company offers services to food packers, growers, processors, distributors, or buyers of bulk feed, supplements, and food for human consumption. This China Quality inspection company helps you demonstrate the integrity and safety of your products when sourcing from China.
Why Choose Huntersourcing as your China Inspection Services agent?

Huntersourcing is a big name in China. This company has existed for many years and its competent services have helped it establish a position in the industry. Unlike other companies, Huntersourcing does not charge any hidden or extra costs. Their team members have many years of experience in product sourcing and inspection. Here are the services to expect from this company.
Factory audit

Sample Inspection

Pre-Production Inspection

During Production Inspection

Pre-Shipment Inspection

Loading Inspection

Inspection report

Quality Improvement Program
Conclusion
Hiring a China quality inspection company is important if you would want to keep your customers for a long time and avoid making losses. China has many third-party quality inspection companies but not all of them will provide what they promise. So, you have to be careful when choosing one. Use the tips listed above and consider the inspection companies in the above list. That way you will only choose the best.
If one of your goals is to avoid the hassles associated with importing from China, Huntersourcing should be your top choice. Our team of experts will do the Factory audit, Sample Inspection, Pre-Production Inspection, During Production Inspection, Pre-Shipment Inspection, and Loading Inspection. We will also prepare a detailed report and send it to you. Contact us today for a free quote.
Related Post
Contact Us Get Free Quote!
* Please kindly fill out the form for inquiry
* we will reply to your inquiry within 24hours