20 Ways Finding Your Ideal EV Charger Manufacturer: Steps to Success
1. What is an EV Charger?
An electric vehicle (EV) charger is a device used to replenish the power of an electric vehicle.
An electric car charger is powered by electric motors, which convert stored electrical energy into mechanical energy that is then converted into movement and heat.
The EV charging equipment consists of several components, including an AC-DC converter, rectifier, and inverter. The EV charging equipment converts the direct current electricity from an EV's battery into alternating current electricity for charging.
2. EV Charger Global Market Trends
EV Charger Global Market is expected to reach USD 1.3 billion by 2024 from USD 0.8 billion in 2018.
The increase in adoption of electrified vehicles, growth in the global market for EV charging stations, and sale of electric cars will drive the change.
The development is also due to the rising demand for home EV charging stations for electric vehicles (EVs). That will further boost the demand for EV chargers globally.
3. Where Are EV Charging Stations?
EV charging stations are located in public areas, like parking lots, garages, and gas stations. EV charging stations also can be found at hotels, shopping centers, and office buildings.
EV charging stations are usually powered by electricity from the nearest power grid. The power grid may be linked to an EV charger via a transformer or inverter. Many EV chargers have solar panels that provide energy for the station's electronics and charge EVs during off-peak hours when solar power is abundant.
You can find EV charging stations in such areas as
• Home/Apartment
• Hotels/resorts
• Restaurants/hotel
• Offices/malls
• Highway
• Shops/stores
• Fuel stations
• Cafes/restaurants
• Restaurants
• Open parking lots
4. Are EV Charging Stations A Worthy Business Opportunity?
Electric car charging stations are a new business opportunity and are already starting to attract attention. The growing popularity of electric cars is creating a niche for charging stations that can accommodate the range of these vehicles.
One of the most important things to consider when opening an electric car charging station is how to best position it concerning where people will be driving.
5. What Kind Of Chargers Do Electric Vehicles Need?
The charging options are as varied as the electric vehicles themselves. There are many types of EV charger options:
Portable EV charger
A portable EV charger is a good choice if you want to charge your EV at home or in your office without using an electrical outlet.
Level 1 EV charger
Level 1 chargers are designed to charge a car's battery to 80% within 30 minutes, then put it into a trickle charge mode until it is fully charged. These chargers are typically located at home and workplaces.
Level 2 EV charger
Level 2 chargers can be used in parking lots and garages, but they must be specially designed for this purpose. The maximum output is 120VAC at 40 amps, which can take a full charge from your Tesla Model S in about 10 hours if you use DC Fast Charging (DCFC).
Level 3 EV charger
Level 3 EV chargers are available in public charging stations and private garages. These chargers can charge EVs at up to 240 kilowatts of power for about 30 minutes.
EV home charger
EV home charger is the most basic type of charger that can be installed in a garage or an apartment to charge your EV. It is safer and more convenient than using public charging stations.
Smart EV charger
A smart EV charger is an intelligent charging station that can be controlled via a smartphone app. It can be used to charge multiple electric vehicles simultaneously and monitor their charge level while they are being set.
Outdoor EV charger
You can use this charger to charge the electric vehicle in a place where there is no AC power supply. The EV charger works on DC voltage, which can be converted into AC using an inverter.
DC fast charger
DC fast charger can charge up a battery in about 20 minutes. These are usually the most popular option for electric cars.
AC EV charger
An AC-powered EV charger uses a power grid to deliver electricity to an EV's battery, which then charges the battery. You can do this through a car's onboard charging port or a dedicated charger plugged into the car's 12V accessory outlet.
EV wall charger
A wall charger is a device that plugs into a standard household outlet to provide power to an electric vehicle. You can do this with a standard car charger, an EVSE, or more advanced chargers offering faster and more power.
6. How To Start An EV Charging Business?
You can start an EV charging business by getting a cheap EV charger and installing it at your building or home. You need to put some effort into marketing, such as promoting the service with social media, print ads, and websites.
Before starting your own EV charging business, you should know the demographics of your target customers. That will help you decide which products to sell and where to locate them.
Consider starting a partnership with existing businesses that offer EV charging services. For example, many hotels provide free charging stations for guests who rent rooms.
7. How Do Electric Car Charging Stations Make Money?
Electric car charging stations make money by charging drivers for their electricity. These stations are usually privately owned and operated, and they generate revenue through a variety of sources.
The most common method used by electric car charging stations is charging fees. These fees can be paid in advance or at the time of use. Some stations also charge fees based on the amount of electricity you use or your location, but these fees are rare.
Electric car charging stations may also charge for parking spaces, maintenance, and repair services, or even advertising space on their signs or billboards.
8. What Should Worry Me About Using EV Chargers?
When looking for a place to charge your electric vehicle, you need to be sure that you are charging in a safe place.
There are several things to be wary of when using an EV charger. First, ensure that the charger is properly grounded. Secondly, ensure that there are no open circuits where you could get shocked.
9. What Are Some of The Main Types Of EV Fast Charging Models?
There are many different EV fast charging models, but they all do the same thing: make your car's battery more powerful.
The main types of EV fast charging models include standard and DC chargers, also known as Level 2 and Level 3 chargers, respectively. Many EV models support both standard and DC fast charging models.
10. How does EV Charger Work?
The EV charger is a device that can recharge your car battery in just a few minutes. It is a standard electric vehicle charger that has been used for years and is still popular today.
The EV charger works by converting the power from electricity into electric current and then back to electricity again. This process allows you to recharge your car battery with minimal effort.
11. How Much Does Electric Car Charger Cost?
The cost of an electric car charger varies depending on the brand, model, and features. For example, a bare 10 amp charger can be purchased for under $100, while more advanced models can cost up to $1,000 or more.
In general, the price of a charging station depends on many factors, including:
• The type of battery used in your vehicle (e.g., lead acid vs. lithium-ion)
• The size and power output of the charging station
• Whether or not you need fast charging capability (e.g., DC fast charging).
12. How Much Does An Electric Charging Station Cost?
The price of electric charging stations varies depending on the features and accessories included with the unit.
A simple charging station in your garage costs around $200 to $400, while more advanced systems can cost thousands.
The size and type of your home also affect the cost of a charging station.
13. Which EV Charger Is Best?
The best EV charger is the one that works with your vehicle and your needs. The EV chargers are also the most affordable so you can get the most bang for your buck.
14. What EV Charger Should I Buy?
If you are looking for an EV charger, it is essential to know what features to look for. You will also want to consider the price and size of the device.
The best EV chargers have several features that stand out from the rest. Here are some of the most important things you should look for:
• Lithium-ion battery packs that can be charged quickly and efficiently
• A high-capacity charger that can charge your car in about 30 minutes or less.
• A durable, weatherproof enclosure to protect your car from the elements when you are not using it.
15. Where To Buy EV Charger?
There are many online platforms where you can find the best deals on EV chargers, batteries, converters, and other electrical accessories. These platforms include:
i. alibaba.com
ii. made-in-china.com
iii. dhgate.com
iv. globalsources.com
v. aliexpress.com
vi. chinabrands.com
vii. huntersourcing.com -China sourcing agent.
16. What Consider When You Import EV Chargers From China?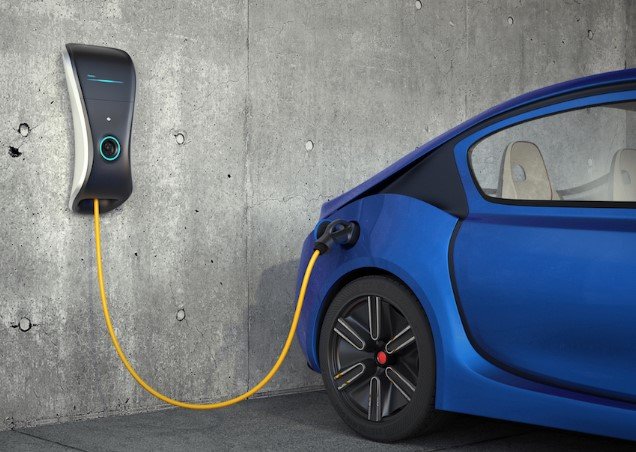 There are many things to consider when importing EV chargers from China. Here are some of the most critical points to keep in mind:
Safety
Safety is the first thing that you must consider when importing EV chargers from China. The safety features will ensure that there are no accidents caused by the charger, which could lead to injury or even death.
Mounting
The mounting is one of the most critical aspects of an EV charger, and it also plays a significant role in its ease of use. It should be easy to mount on a wall or a table, and it should also come with instructions on how to do this effectively. You can check out some options here.
Plugs
The standard EV plug is Type 2 (UK) or Type 2 (US). You will need to ensure that your charger can handle these plugs and that your current setup can also handle this. Suppose you are still determining what type of plug your charger uses. In that case, it is best to contact the manufacturer directly before purchasing.
Price
The price of an EV charger will be one of the most important factors to consider when you decide to import an EV charger from China. There are many different types of EV chargers available in the market. Still, they all have their unique features and characteristics. Depending on your budget and needs, you will have to decide which type of EV charger will be right for you.
Output Power
A charger with too little output power will not be able to charge your car quickly. It would help if you had a charger to deliver enough current to your vehicle to run at full speed.
Custom Tax
When importing EV chargers from China, you must consider the custom tax. You can either pay the import duty or declare it as a gift. The import duty depends on the country and the value of the product. If you are paying for the product, then you will have to pay an extra burden on top of that.
Connectivity
First, you must check whether the charger has all the necessary ports and connectors. That will ensure that it can connect with different types of electric vehicles in your country. If the charger is compatible with your country's plug system and voltage, it will be easy for you to charge your car.
Cable length
The cable length is an important consideration when importing EV chargers from China. The longer the cable, the more power you will get from your charger. The standard size for an EV charger is 4 meters or more.
Certified
Ensure that they have been certified by TUV, ROHS, ETL, CE, or UL (depending on where you live). That means they meet specific safety, quality, and durability standards. Also, ensure the EV manufacturer has a certification from FCC or CSA.
Service
Import from an EV charger supplier with a reputation for top-notch customer service. That way, you are sure it will respond to your queries whenever they arise.
Warranty
Another thing that you should consider is the warranty period of the product. Some companies offer more extended warranties on their products than others.
That can help you save money in the long run if you buy one from them instead of another company's product which may only have a 12-month warranty, as most do nowadays.
17. Top 10 Top EV Charger Brand In The World
The EV charging industry is booming, the number of electric vehicles (EVs) on the road is growing rapidly, and the demand for charging stations is expected to increase.
More car charger companies have entered the market to meet this demand in recent years. However, some brands are more popular than others. This list of the top 10 best EV chargers brands in the world will give you an idea of what these companies are all about.
17.1. Tesla EV charger
Tesla is a famous EV charger brand that has been in the market for quite a while. This company has a wide range of models to suit different needs. The Tesla EV charger is one of the most expensive chargers. Still, it also comes with an extended warranty. It has many advanced features that make it one of the most efficient chargers on the market.
17.2 Siemens EV charger
Siemens has been a leader in EV charger technology since the early days of electric vehicles, and Siemens' chargers are still some of the most popular today. The company makes several models, but its SIEV XC vehicle charger is its most popular product.
17.3 Delta EV charger
Delta EV charger is a top-notch brand in the world. The manufacturer offers a wide range of charging stations for various purposes. The company also provides different chargers, like quick, fast, and universal chargers for multiple cars.
17.4 Ford EV charger
The Ford EV charger is one of the most popular EV chargers in the world. The brand is known for its safety and effectiveness.
17.5 Bosch EV charger
Bosch EV chargers are known for their reliability, durability, and easy-to-use features. They have excellent performance and can charge any vehicle.
17.6 BMW EV charger
BMW is the most popular EV charger brand in the world. This is because of its high quality and long-lasting performance. The BMW chargers are known to be reliable, safe, and easy to use.
17.7 BP EV charger
BP EV chargers are known for their high quality, efficiency, and reliability. The Bosch Ev Charger is ideal for any home or business owner who wants to charge their electric vehicle daily.
17.8 Hyundai EV charger
Hyundai EV charger is among the world's best electric car charger brands. It is a well-known and popular brand that has been in the market for a long time. The company has been producing quality products for many years, and now it has become one of the most preferred brands among consumers.
17.9 ABB EV charger
ABB is an iconic brand that has an excellent reputation in the world of automobiles. Their EV chargers are known for their high-quality and very user-friendly, so you do not need to be a car expert to use them.
17.10 Shell EV charger
The Shell EV charger has many features, such as fast charging, high prevention from overheating, and safe operation.
The company recently released its new model, which is more potent than ever before and considered one of the best electric vehicle chargers in the world today.
18. 10 Top EV Charger suppliers In China
China is the largest EV market in the world, and it is growing fast. It is also a hotbed for EV charging station manufacturers and a global hub for electric vehicle component suppliers. If you are searching for an EV charger manufacturing company, China can be an excellent place to consider.
For beginners, finding the best electric vehicle charger manufacturers can take time and effort. We have compiled a short list of the top 10 EV charging manufacturers to make your work easier. The leading EV electric car charger suppliers are the following:
18.1 Zhejiang Benyi Electrical Co., Ltd.
Zhejiang Benyi Electrical Co., Ltd. is a professional manufacturer of EV chargers and related products.
With more than ten years of experience in the field, it is among the top charging station manufacturers that provide customers with high-quality products and excellent service.
The company is committed to providing the highest quality products at reasonable prices so that you can enjoy your time driving an e-vehicle safely and conveniently. Visit https://www.beny.com/ for more information about this Chinese EV charger manufacturer.
18.2 Sichuan Weiyu Electric Co., Ltd
Sichuan Weiyu Electric Co., Ltd is one of China's best suppliers of EV chargers. The company has many years of experience manufacturing and exporting EV chargers worldwide. The company has an excellent reputation among customers due to its reliable products and services.
Since its establishment, this EV charger manufacturing firm has been providing high-quality products to customers all over China and beyond. It exports its products to countries such as America, Europe, Australia, etc., with annual sales amounting to hundreds of millions of USD. Discover more about the factory at https://www.wyevcharger.com/.
18.3 Chengdu Khons Technology Co., Ltd
Chengdu Khons Technology Co., Ltd is a professional manufacturer of mobile phone chargers in China, with over ten years of experience and an R&D department.
The supplier owns both design and production departments with high-tech equipment and an excellent quality control system. Its product range includes wireless chargers, wireless charging pad, wireless charger stands, and other accessories.
You can find its contact information and much more at https://www.khonsevse.com/.
18.4 Shenzhen UUGreenPower Co., Ltd
Shenzhen UUGreenPower Co., Ltd is a professional supplier of EV charging and DC fast chargers in China.
It has specialized in producing EV chargers for more than ten years, making it one of the most established electric car charging station manufacturers. We have been certified by SGS, BV, and TUV, so you will get a high-quality product at a competitive price from us.
It exports its products to many countries worldwide, such as America, Canada, Europe, Australia, Africa, etc. Visit https://www.uugpower.com/ for more details about this supplier.
18.5 Ningbo Dekon New Energy Co., ltd
Ningbo Dekon New Energy Co., ltd is a leading China supplier of EV chargers. It offers various products, including chargers, inverters, AC solar panels, and other related products. The company has a good reputation in the market due to its high-quality products and excellent aftersales service.
It is committed to providing customers with complete solutions that meet their needs. Its expertise in charging technology allows it to provide customers with high-quality products at competitive prices.
The information on its website https://dekonpower.com/ reveals why it is among the most trusted dc fast charger manufacturers.
18.6 Xiamen Joint Tech Co., Ltd
Xiamen Joint Tech Co., Ltd is one of China's best EV charging station suppliers. It has a strong network of vendors and distributors across the country.
It is also one of the largest EV battery charger manufacturers, with customers worldwide.
If you want to import from reputable electric car charging station manufacturers visit https://www.jointevse.com/, and you will search no more.
18.7 Aoli (Shenzhen) Technology Co. Ltd
It is only possible to discuss car charging station companies by mentioning Aoli (Shenzhen) Technology Co. Ltd. The company is an electric vehicle charging supplier you can trust.
It offers a variety of products, including installation kits, connector cables, power supplies, stand-alone units, and much more. Its products are available to purchase online at reasonable prices.
They can be shipped anywhere in the world with reliable delivery service options. Visit https://ev-top.com/ for more details.
18.8 Shenzhen EN Plus Technologies Co., Ltd
Shenzhen EN Plus Technologies Co., Ltd specializes in EV charger production and promotion. It made it to the list of top electric car charger manufacturers because its product quality has been recognized by many manufacturers in China and abroad.
Its strong production capacity can meet customers' demand for high-quality products at low prices. Discover how to import from this supplier at https://www.en-plustech.com/.
18.9 Luoyang Grasen Power Technology Co., Ltd.
Luoyang Grasen Power Technology Co., Ltd. is one of those EV charging equipment manufacturers you can never go wrong with.
It is a professional manufacturer of EV chargers and power supply products. It has a good reputation in the EV industry. It has established good business relationships with many famous car manufacturers in China and other countries.
We urge you to click on https://www.grasen-power.com/ if you want to start doing business with trusted electric charging station manufacturers.
18.10 Shanghai Mida EV Power Co., Ltd
Shanghai Mida EV Power Co., Ltd is a professional manufacturer in China. It has plenty of experience in the EV charger industry. It has been focusing on developing and manufacturing various EV chargers with high quality and competitive prices.
Its products are mainly used to charge electric cars, motorcycles, electric bicycles, e-bikes, and electric scooters. It is recognized as one of China's most successful electric vehicle charging station manufacturers.
Visiting https://www.midaevse.com/ will end your search for electric charger manufacturers because the company will impress you with its catalog and prices.
19. EV Charger FAQ

19.1 Which EV charger is fastest?
The fastest EV chargers can charge your car in a few minutes, while others take hours or even days to charge your vehicle fully.
The most common type of EV charger is the DC Fast Charging (DCFC) system, which uses a 120-volt 20-amp household current. This charger can charge an electric car battery from 0% to 80% in about 30 minutes.
19.2 Which EV charger for home?
The most popular EV charger for home is the 10A 240V AC/48V DC plug-in EVSE (Electric Vehicle Supply Equipment). This EVSE uses a standard power cord and plugs from your electric company. It has two charging ports (one for each vehicle) and can handle up to 20 amps of charging current for each port.
19.3 For EV car chargers does one size fit all?
Not at all. It is generally better to have a dedicated charger for each vehicle. It is not just about the size of the battery but also the charging you are doing.
For example, if your EV car has a fast-charging port, you should use that for faster charging. If it has a slow-charging port, consider using it for slower charging.
19.4 Why are electric vehicle fast DC chargers so expensive??
DC fast chargers are more expensive because of the higher quality of components used and the difficulty in making them. High-quality connectors, cables, and couplers are required to deliver power safely and reliably.
The high cost of these components is usually not reflected in the price of the equipment but rather in their fee as a percentage of the total system cost, which is high.
19.5 How often should EV chargers be replaced?
EV chargers are built to last, but like any other electrical component, they have a limited life span. The average lifetime for an EV charger is about seven years. After that, it may stop working and need to be replaced.
19.6 Why don't we standardize electric vehicle charging plugs?
Currently, there are no standards for EV charging plugs because most of them need standardized plugs and connectors. Also, various manufacturers and models of electric cars use different types of plugs.
19.7 What is the voltage for an electric car charging station?
The DC voltage of a charging station is typically 12V, but it can be as low as 11.2V if the charger is not equipped with a regenerative load. The maximum charging rate for most cars is 40 amps or 120 volts per hour, which means that a vehicle can receive up to about 10 miles of range per hour.
19.8 How to install a home EV charging station?
Unpack it and check all its components carefully. If there are any defects or damage, you should not use them before contacting the seller or manufacturer. Next, connect the EV charger to your car using special cables and connectors. Make sure that all wires are connected correctly before using them.
19.9 How much does it cost to install an EV charger at home?
The cost of installing an EV charger at home depends on the size of your garage, the type of charger, and its location.
Getting a single-phase 30kW charger installed in your garage for as little as £1,000 (plus VAT) is possible. Depending on how many people you want to charge, it could be less expensive than this.
19.10 What is the output voltage of a Tesla electric vehicle charger?
Tesla electric vehicle chargers are designed to charge your Tesla battery to its full power. The output of a Tesla electric vehicle charger is typically between 120V and 240V, but it can also be set to other voltages.
19.11 Do EV chargers turn off automatically?
Yes, the EV charger will automatically turn off when no vehicle is plugged into it. This feature, called "VPC," or Vehicle Power Control, is designed to protect the charging equipment from overcharging.
19.12 What is the best level 2 EV charger?
The most popular level 2 EV charger is a 240V outlet. It is an ideal solution if you have an existing 240V outlet in your garage or on your property. The primary benefit of a 240V outlet over a 120V one is that it can charge your electric vehicle faster and with more power.
19.13 What is the difference between level 1 and level 2 EV charging?
Level 1 chargers can charge your EV by plugging it into a standard outlet. Level 1 chargers can provide up to 13kW of power, which is more than enough for most EVs.
Level 2 chargers can provide up to 50kW of power. That allows them to charge your EV in less time than a standard charger can, making it faster for you to get back on the road.
19.14 Are all EV chargers compatible?
No. Different types of chargers are compatible with different types of cars. For example, an EV charger compatible with a Tesla Model S can charge a Tesla Model 3, but not the other way around.
19.15 What standards are there for an electric car charging station?
The Society of Automotive Engineers (SAE) has published a standard for electric car charging stations called SAE J1772. This standard is for high-power DC fast charging, and it specifies the maximum output and maximum charging rate.
The SAE J1772 standard specifies a maximum charge rate of 8.5 kW and a maximum output power of 100 kW. However, most public charging stations available today only have a full output power of 35 kW or less.
20. Why Choose Huntersourcing As Your EV Charger Sourcing Agent?

Huntersourcing is your EV charger sourcing agent when importing bulk from China manufacturers. We can help you with all your needs, including consulting services, market research data, customs clearance, and shipping & logistics to ensure everything goes smoothly.
Our efficient team has rich experience in supply chain management. We are always willing to offer the most useful consulting services.
Huntersourcing has developed an extensive network of suppliers in China who can provide you with competitive pricing on all EV chargers. Our team is experienced in price negotiation to ensure buyers pay less for more. Our team also accesses all the latest technologies in this sector, enabling it to do objective product research and perform factory audits to ensure the manufacturer produces high-quality items just like the sample and design on their website.
Summary
After looking into the guide above, we hope that you will have an easier time finding the best value and quality from countless manufacturers in China.
Contact Huntersourcing can help you do all the hard work and get the best deals from EV charger manufacturers.
Related Post
Contact Us Get Free Quote!
* Please kindly fill out the form for inquiry
* we will reply to your inquiry within 24hours