Maximizing Cost Savings: why Importing Toilet Paper from China manufacturers
Toilet papers are among the essential commodities you can import from China easily. China has a large number of toilet paper manufacturers who offer high-quality products at affordable prices. This guide will help you find them and avoid the problems associated with importing from the country.
1. What Types of Toilet Papers are Import from China?
2. How to Choose Good Toilet Paper
3. Where is Most Toilet Paper Manufactured in China?
4. How to Find Toilet Paper Manufacturers in China
5. How to Choose the Best China Toilet Paper Manufacturers
6. Top 10 Reliable Toilet Paper Suppliers in China
6.1 Fujian Hengyuan Paper Co., Ltd.
6.2 Dongguan Jinfong Paper Industry Co., Limited
6.3 Shenzhen Anmay Paper Co., Ltd.
6.4 Baoda Paper Enterprise Co., Ltd.
6.5 Wuhan Qingchen Paper Co., Ltd.
6.6 Yafeng Paper Industry Co., Ltd.
6.7 Chengdu Eliseon Daily Necessities Co., Ltd
6.8 Dongguan Lotus Paper Co., Ltd.
6.9 Newland Bamboo
6.10 China Oneleaf Paper Industrial Co., Ltd
8. Toilet Paper FAQs
9. Conclusion
Toilet papers are used widely in hotels, beauty salons, canteens, restaurants, hospitals, and clubs, meaning that they have great market potential. Statistics show that the growth rate of the tissue market is around 15 percent and it is expected to continue growing in the next few years.
When importing toilet paper from China, you have to decide on the types of toilet paper made in China to import before selecting the manufacturer.
What Types of Toilet Papers are Import from China?
Some years ago, toilet papers were nothing but a very simple cleaning product, which people used to clean various body parts. It was considered one of the most hygienic methods of keeping the body clean and germ-free.
However, things have changed and today Chinese toilet paper manufacturers offer a wide range of toilet paper. Here are some of the types to consider when importing from China.
1. Bamboo Toilet Paper
If you are searching for eco-friendly toilet paper, this is the best choice.
Bamboo toilet paper is silky soft, mainly because it is made of bamboo and is unbleached.
The only downside is that it is more expensive than the other types available in the Chinese market.
2. Toilet Paper Roll
While people in China have used toilet paper rolls for hygienic purposes since the 6th century AD, the mass production of toilet paper rolls started in the early 14th century.
Today, billions of toilet paper rolls are produced every year and they are designed to decompose in septic tanks without creating any kind of waste.
People also use them for cleaning and wiping their hands.
They are available in one-ply (a single sheet layer) to six-ply (six-sheet layers).
3. Kitchen Roll Tissue
Kitchen roll tissues are made of 100 percent virgin paper and they range from soft to touch to absorbent toilet paper.
The paper towels can be used to line containers before placing food on them or to blot any excess oil from the cooked food.
Further, some people use them to dry their hands and wipe their windows and kitchen surfaces.
They do not introduce any dangerous compounds into food.
4. Facial Tissue
Facial tissue is a class of absorbent, soft, disposable toilet paper suitable for use on the face.
It is an alternative to cloth handkerchiefs and it is sold in boxes, designed to facilitate the expulsion of nasal mucus.
Manufacturers offer pop-up, printed, colored, pocket, and even 3-ply facial tissue papers.
5. Jumbo Roll
A jumbo toilet paper roll measures 3.3 inches wide by 1000 feet long.
Further, the roll has a 9-inch diameter, the core measures 3.3 inches, and it can weigh up to 200kg. It is mostly used for conversion purposes.
6. Pocket tissue
Pocket tissue paper has a small size so that the users can carry it in their pockets when traveling.
It is ideal for office-going people, and school-going children because it can fit in a clutch purse.
A pack contains 10 pulls of 2-ply or 1-ply sheets, meaning that you can have around 200 sheets per pack.
The tissue is reusable and comes with a flap pocket.
7. Napkin
Table napkins are mostly found in restaurants folded into various shapes.
China manufacturers make them from one-ply to four-plies for household uses.
They are also available in various sizes, shapes, and colors.
8. Custom Toilet Paper
China manufacturers allow their customers to design their own toilet paper.
You can choose to print a message, your business logo, or a photo on every sheet of a toilet paper roll.
Furthermore, this option allows you to import toilet paper of various colors.
How to Choose Good Toilet Paper
Even though toilet paper is made for one purpose, tissue paper manufacturers offer different types to satisfy various conditions.
Your objectives when choosing the best toilet paper should be the plumbing, cost, and happy users. Here are the important things to keep in mind during the selection.
1. Sheet Size
Toilet papers are sold in sheets. The standard sheet size of toilet paper stands at 10cm (31516 inches) and 12 cm (4.2332 inches) in diameter and weighs around 227 grams (8oz).
Still, some companies are selling sheets that are thinner or shorter, or both. You can also order a customized size from China.
2. Sheet Ply
The word "ply" refers to the number of layers that the toilet paper roll has. A quick example, a toilet paper roll labeled as 1 ply means that it has only one layer of paper. Those designated as 2-ply mean that they have two paper layers.
Even though the ply gives a good idea of comfort and quality, it can be misleading because tissue papers come in different qualities and degrees of thickness.
So, a 1-ply toilet paper may feel as comfortable and thick as a 2-ply toilet paper. If you need the least expensive toilet paper, you will have to choose 1-ply.
3. Roll Length
A toilet paper roll will have a length of around 3.7 inches, which is equivalent to 0.3 feet.
This is the standard size but some tissue papers will have a shorter or longer roll length.
Maxi-sized tissue rolls are longer because they contain more sheets than the standard 1000 in the count.
4. Materials
Most Chinese tissue paper manufacturing companies use virgin tree pulp. They mix tiny pieces of the trees, wet them, and finally dry them. For the preparation of commercial toilet papers, the companies use a combination of:
Trees:

Chinese toilet paper manufacturers use two types of trees to make toilet paper. They may use 70 percent hardwood, such as maple and oak, or 30 percent softwood, such as southern pine and Douglas fir. 70 percent hardwood offers short fibers that give the toilet paper softness. 30 percent softwood contains long fibers that give the toilet paper strength.
Water:

water is used to soak the mixture and connect all the ingredients.
Chemicals

: Chinese toilet paper manufacturers use chemicals to extract wood into the fibers that they use for the manufacture of toilet paper.

Bleaches:

Virgin paper manufacturers use chlorine-based bleaches like chlorine dioxide to bleach their products. Recycled-paper producers use oxygen, ozone, peroxide, or sodium hydroxide to whiten their products.
In addition to the above primary ingredients, manufacturers also use secondary ingredients like Bisphenol, petroleum-based mineral oil, and formaldehyde. On average, a single tree can produce around 100 pounds (45.45kg) of toilet paper.
5. Color
Chinese manufacturers offer toilet paper in several colors. They also offer personalized colors to match the needs of their customers.
Colored toilet paper creates a beautiful statement effect, particularly in the simple neutral-on-neutral palette.
You can go bold with black toilet paper or a black lid on white toilet paper.
6. Design
Today, China toilet paper manufacturers also offer patterned toilet paper, normally white with embossed decorative designs and patterns in various sizes and colors depending.
Choose the designs that match your target market.
Where is Most Toilet Paper Manufactured in China?
China holds the record for having the largest city globally, which is Tokyo with 35 million people.
However, it has some of the largest outsourcing hubs in the world. If you are planning to travel to the country to identify the best toilet paper manufacturers, here are the top production hubs to try.
1. Shenzhen, Guangdong
Shenzhen is a key manufacturing hub for toilet paper and also the second busiest port in the world.
It has continued to develop into the top Special Economic Zone (SEZ) of China and it has the most developed logistics sector in the country.
Other flourishing industries of this city are telecommunications, computers, and electronics.
2. Guangzhou, Guangdong
Guangzhou should be your next choice when looking for a toilet paper factory.
It has no direct access to the sea but it is another leading port in China.
It is located at the estuary of the Pearl Delta River and provides a direct route to Taiwan. It is accessible to several major railways and highways registered with the national network.
Leading toilet paper manufacturers in the city include Guangzhou Hongjieda Paper Co. Ltd and Guangzhou Huacheng Paper Industrial Co., Ltd.
3. Baoding, Hebei
Formerly known as Boazhou and Qingyuan, Baoding is a prefecture-level city situated in Hebei province around 150 kilometers southwest of Beijing. It served for many years as the capital of Zhili and it was a center of culture during the Ming and Qing Dynasties.
Today, it has a large number of toilet paper manufacturers. They include Baoding Hozhog Hygiene Products Co. Ltd and Baoding Jingde Paper Co. Ltd.
4. Weifang, Shandong
Weifang is another leading destination for people looking for the best toilet paper manufacturers.
The city is widely known for kites and the International Kite Festival is held in the city each year.
Weifang Tonline Machinery Co., Ltd, Weifang Kingnow Machine Co., Ltd, and Weifang Great Paper Co., Ltd are among the leading toilet paper manufacturers in this city.
How to Find Toilet Paper Manufacturers in China
Most people who import products from China will tell you that the risk of finding dishonest suppliers or being stuck with low-quality shipments is high.
So, regardless of the method you opt for when choosing toilet paper suppliers, you will have to watch out for the bad apples.
Here are the best methods to use when searching for a reliable China toilet paper supplier.
Google Search
A Google search of the leading China toilet paper suppliers might be the best thing to do when importing from the country.
Most Chinese toilet paper suppliers have established websites and social media presence.
You will find generic names like China Wholesale toilet paper suppliers or China wholesale market on social media.
Trade Shows
If your goal is to meet many toilet paper suppliers in one place, trade shows are the best choice.
Trade shows like China International Disposable Paper Expo and China Exhibition allow you to meet many toilet paper manufacturers face-to-face and get their contact details.
In addition to sellers, you will also find buyers from other parts of the world at trade shows.
Yellow Pages
China Yellow Pages involve the listing of institutes, business-related organizations, and enterprises in various fields in China, such as food and drinks, culture, arts, health protection, supermarkets, and manufacturers.
Yellow Pages offer a long list of China toilet paper manufacturers, meaning that you will find your selection work easy.
After finding a supplier, use the provided details to contact them.
Sourcing Agents
China sourcing agents are a good choice when you need products manufactured to your specifications.
Sourcing agents based in China can visit the factory and inspect the quality of your goods closely after you have green-lighted mass production.
Even more, the agents speak Chinese, meaning that you do not have to worry about the language barrier.
B2B Web
B2B websites are another popular choice for people searching for the best toilet paper suppliers from China.
When searching for a supplier through these platforms, you have to keep in mind that not every supplier will provide what you need.
So, you will have to screen each supplier, which means you might be forced to visit the factory. Here are the best B2B sites to use.
How to Choose the Best China Toilet Paper Manufacturers
Choosing a good manufacturer is important for the success of your toilet paper business. A good toilet paper manufacturer will help you stick to your budget and production timeframe.
Further, a long-term relationship with a good supplier will help your business succeed Here are the factors to consider when choosing a toilet paper manufacturer.
1. The Manufacturing Process
The manufacturing process of toilet paper involves many steps, such as preparation, deconstruction, digestion, cleaning, pre-production pressing, production, rolling, and cutting.
Still, the best manufacturer should have in-house quality control processes. They should inspect the incoming raw materials, the production, and the final products. By choosing such a manufacturer, you will minimize the chances of receiving defective products.
2. Product Line
Choosing a toilet paper manufacturer with a wide range of products is a good idea.
By selecting such a manufacturer, there will be no need of finding another one when a need to expand your product line arises in the future.
3. Factory Scale
A manufacturer with a large factory and many workers is more likely to have been in the industry for many years.
If that is the case, then they have the experience needed to produce the type of products you need.
You might work with such a manufacturer for many years.
However, if you need a manufacturer offering a low MOQ, you will have to go for a smaller manufacturer.
4. Price
Knowing the retail price of the type of toilet paper you intend to import from China will provide you with an idea of the amount of money you should spend on manufacturing.
If the manufacturer cannot offer quality products at that price, you will have to look for another one. After all, you do not want to make losses.
5. Custom and OEM
When searching for a toilet paper manufacturer from China, you will come across the terms "custom" and "OEM."
OEM means Original Equipment manufacturer. In other words, OEMs are toilet papers that were designed and made by the manufacturer.
Now, that you understand what OEM is, you might be wondering why you would have to buy custom toilet paper when you can order the product from an original manufacturer.
Custom toilet paper manufacturers allow you to choose your colors, size, and packaging and include your company image, name, and logos.
6. MOQ
China has many toilet paper manufacturers and they all focus on mass production.
Therefore, they might set a very high Minimum Order Quantity (MOQ) when dealing with any overseas business.
If the company you choose cannot accommodate the number of tissue papers you need, you will have to find another manufacturer.
7. Sample
When choosing a Chinese toilet paper manufacturer, you should remember to ask for samples of the products before you place a large order.
Product samples will allow you to assess the quality of offered products, how they are shipped, and the number of days they take to reach you.
If the product sample does not match your expectations, you can ask the manufacturer to improve it or search for another supplier.
8. Lead Time
Perhaps, you would want to work with manufacturers who are ready to work within your timeframe.
However, the lead time will vary according to the type of toilet paper you need and the quantity you need.
Still, you will have to consider the shipping and allow more time than what the manufacturer tells you.
9. Service
Chinese toilet paper manufacturers want your business and they might do anything possible to get it.
However, their service level might change after you have signed a contract. So, set clear goals.
10. Recycled toilet paper
Toilet paper manufactured from recycled materials has a lower environmental impact than virgin fiber toilet paper.
The recycled types of loo rolls are generally sourced from raw materials, which originate from post-consumer sources like magazines, newspapers, and office paper, and pre-consumer sources like off-cuts from printers and wood pulp.
You will reduce your carbon footprint by choosing manufacturers that specialize in recycled toilet paper.
11. Quality Control
Most people associate China with low-quality products but the quality of goods will highly depend on the manufacturer and the goods you choose.
Choosing a cheap option will mostly result in lower-quality goods, so we do not recommend doing that.
Choose a manufacturer with an effective quality control system and hire a local agent to make inspections.
12. Certificate
When it comes to business credentials, you will have to perform all the important checks by asking the supplier to provide you with specific documents.
Some manufacturers are likely to provide you with fake documents, so verify the authenticity. The documents to ask for include:
Business license: This is an 18-digit license number confirming that the company is registered in mainland China.

Bank account certificate: this ensures that you will be making your payment to a business account and not a personal account.

ISO 9001 Certificate: This certificate ensures that the manufacturer has quality management systems in place.

Foreign Trade Registration Certificate: required by manufacturers that engage in export/import activities. It is a safety check to ensure that the manufacturer will not use a trading company to fulfill the order.

Custom Registration certificate: issued by China Customs to exporters and importers that have to make customs declarations.

A Test Report: to prove that the manufacturer can provide products matching your standards.
Top 10 Reliable Toilet Paper Suppliers in China
Here are the top 10 reliable toilet paper suppliers in China. The list consists of the highly successful and prominent toilet paper manufacturers in China. The companies specialize in the production of toilet paper and other sanitary products.
1. Fujian Hengyuan Paper Co., Ltd.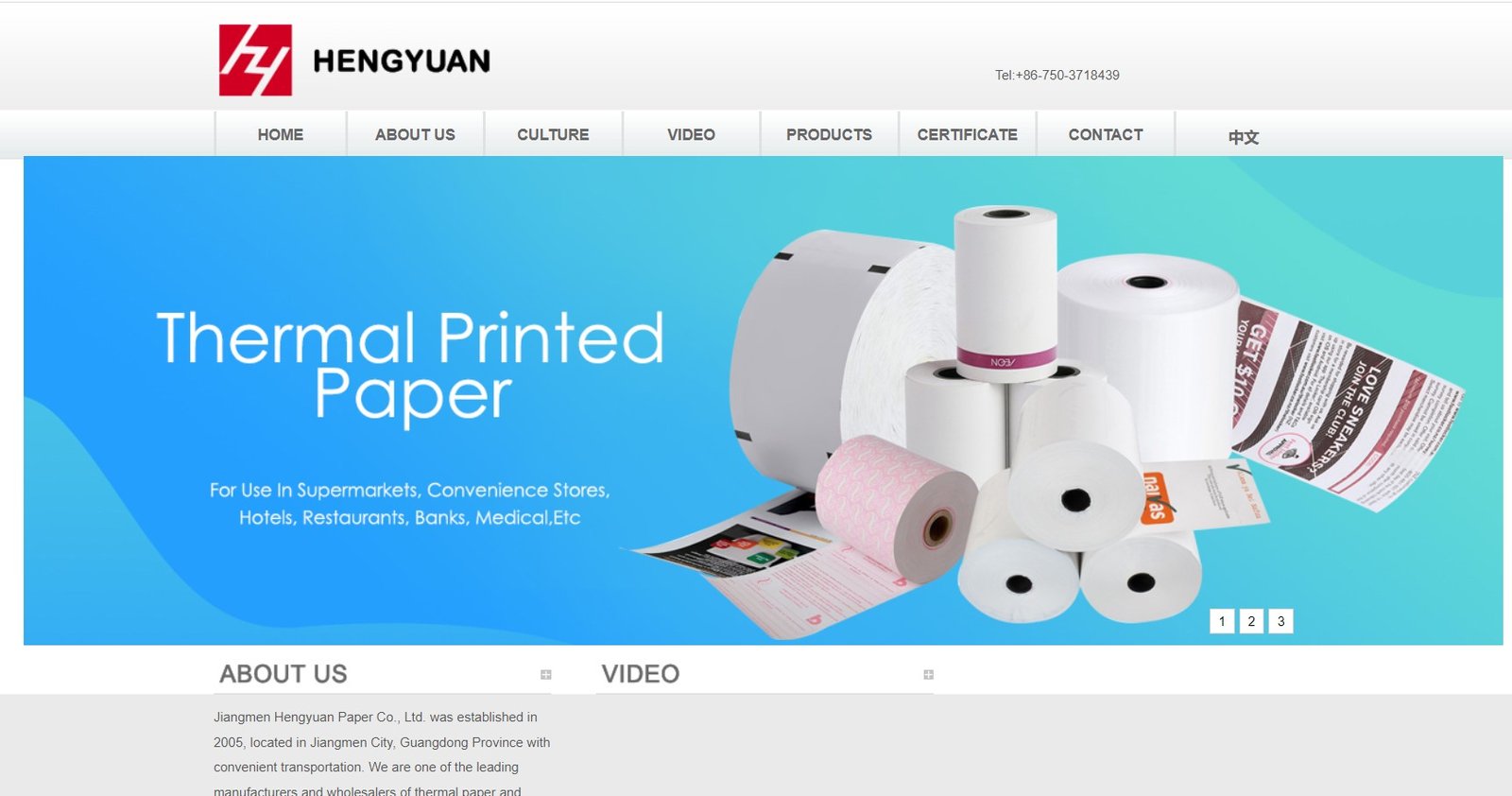 Fujian Hengyuan Paper Co., Ltd was established in 2005 and today it stands as one of the leading virgin toilet paper manufacturers in China.
Situated in Jiangmen City, Guangdong, this tissue paper manufacturing company enjoys convenient transportation.
The company occupies 4,200 square meters and it has standard workshops and multi-functional offices.
Furthermore, it has four production lines that have adopted advanced technology and processing systems that produce a large amount of toilet paper automatically and rapidly.
2. Dongguan Jinfong Paper Industry Co., Limited
Dongguan Jifong Industry Co., Ltd is situated in Dongguang City, Guangdong, China and it is among the bulk toilet paper suppliers that enjoy convenient transportation.
The company offers all types of tissue paper and business paper products. This tissue paper manufacturing company also offers various types of towels, air-laid paper, TAD, and other types of products.
The toilet paper from this company finds its way to Malaysia, Australia, the United States, South Africa, and many other countries.
3. Shenzhen Anmay Paper Co., Ltd.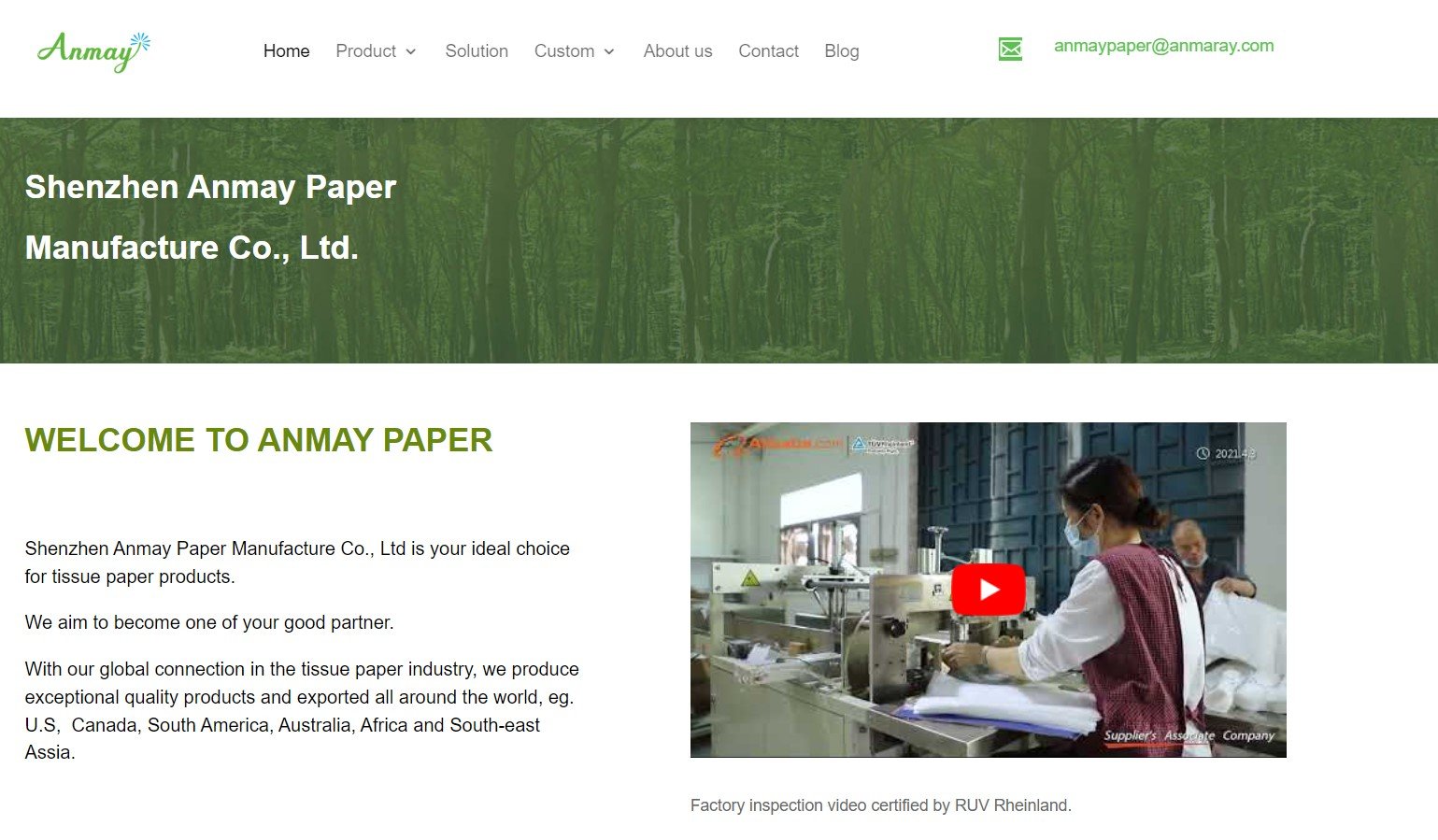 If you are looking for OEM toilet paper manufacturers, Shenzhen Anmay Paper Co., Ltd is among the best toilet paper factory to choose from.
This toilet paper production company is dedicated to offering safe, comfortable, auspicious, and beautiful products.
It has an experienced and professional team that works hard to create high-quality products.
You can order both OEM and custom toilet paper from this toilet paper maker.
4. Baoda Paper Enterprise Co., Ltd.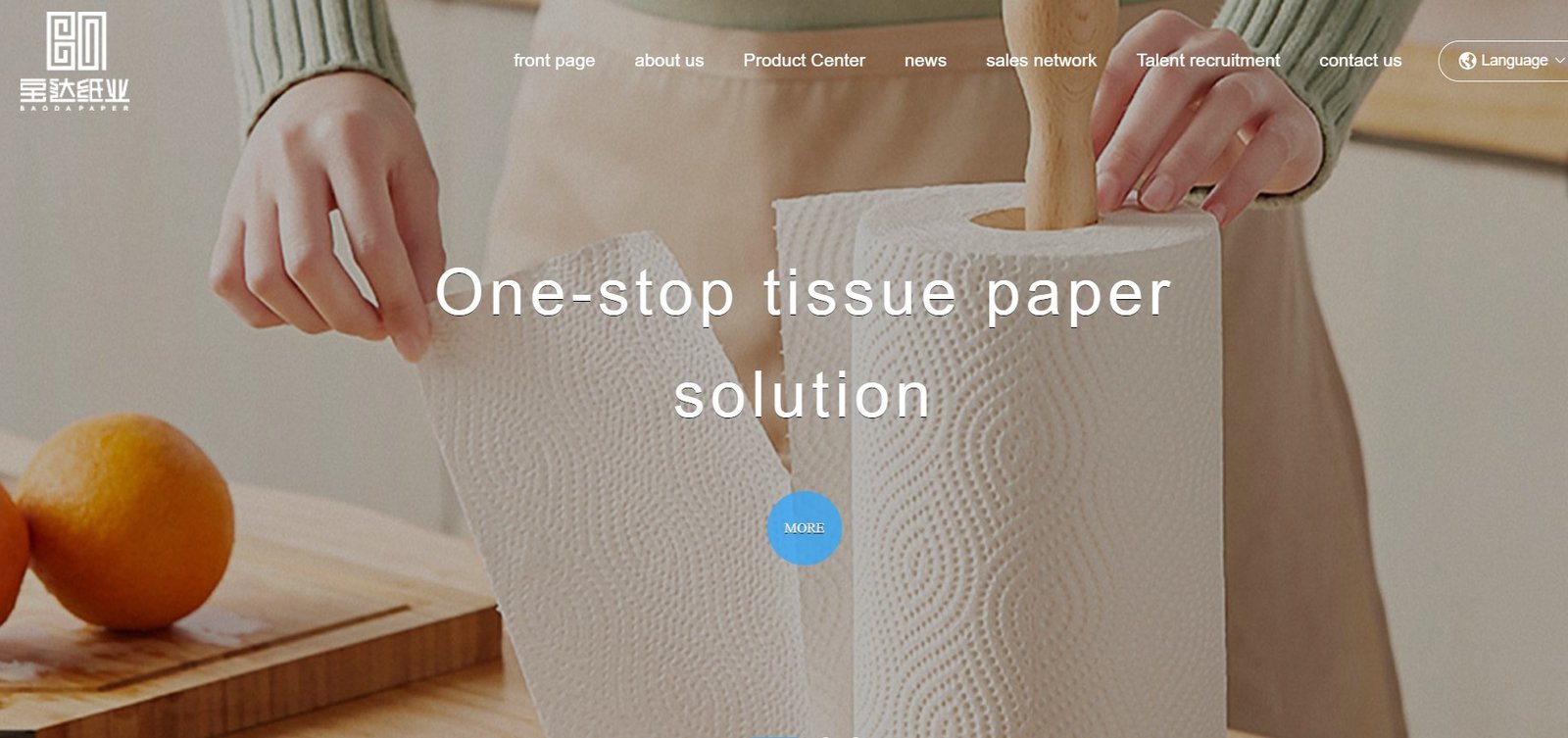 Baoda Paper Enterprise Co., Ltd was started in 1998 and it is situated in Xinhui, which is the capital of overseas Chinese, also known as Kwai Township.
The high-end tissue paper factory covers 20,000 square meters and produces 30,000 tons of toilet paper per year.
It integrates R&D, design, production, sales, and after-sale services.
Besides, it is ISO9001 certified and it was awarded the Guangdong Province Cleaner Production Enterprise Unit in 2012.
5. Wuhan Qingchen Paper Co., Ltd.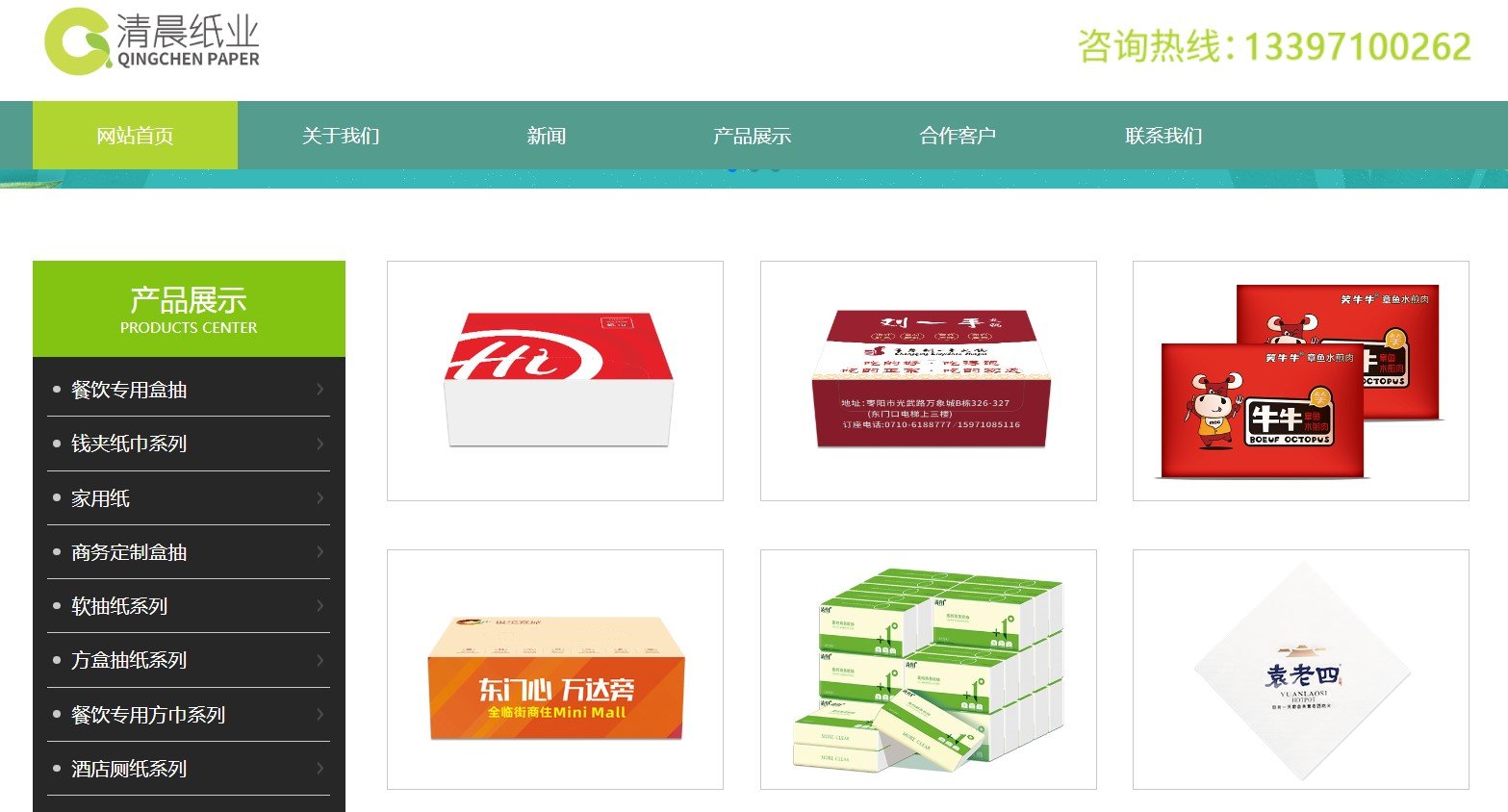 Wuhan Qingchen Paper Co., Ltd was established in 2008 and it is among the toilet roll manufacturers that specialize in high-grade and medium grade household paper products.
The company has over 25 production lines and 100 employees, meaning that it is among the largest branded paper manufacturers in Hubei Province.
Its production reached 700 tons in 2017. It should not miss in your bamboo toilet paper manufacturers list.
6. Yafeng Paper Industry Co., Ltd.
Yafeng Paper Co., Ltd was launched in 2001 and today it is among the leading toilet tissue manufacturers in China.
The toilet paper factory has been committed to offering its international customers high-quality household paper, soft facial tissues, 100 percent boxed facial tissues, kitchen paper, jumbo rolls, and napkins.
The company is ISO-9001, Sedex, and FSC certified.
Further, the jumbo roll tissue manufacturer only takes 5-10 days to process a sample application.
7. Chengdu Eliseon Daily Necessities Co., Ltd
When searching for the best bamboo toilet paper manufacturers, Chengdu Eliseon Daily Necessities Co. Ltd should be your first choice.
The toilet paper maker is located in Chengdu City, Sichuan Province, and is widely known for producing OEM and ODM bamboo tissue.
It is ISO 9001 and ISO 14001 Certified and its products find their way to Uruguay, the UK, USA, Canada, Jordan, Australia, and many other countries.
8. Dongguan Lotus Paper Co., Ltd.
China has many toilet paper production companies and Dongguan Lotus Paper Co., Ltd is among the widely known.
The tissue paper suppliers specialize in the manufacturing and marketing of facial tissue, toilet tissue, pocket tissue, hand towel, mini jumbo rolls, and mother jumbo rolls.
The company is among the ISO 9001 and FSC-certified toilet tissue manufacturers. Its toilet roll factory employees work hard to offer the best products in the market.
9. Newland Bamboo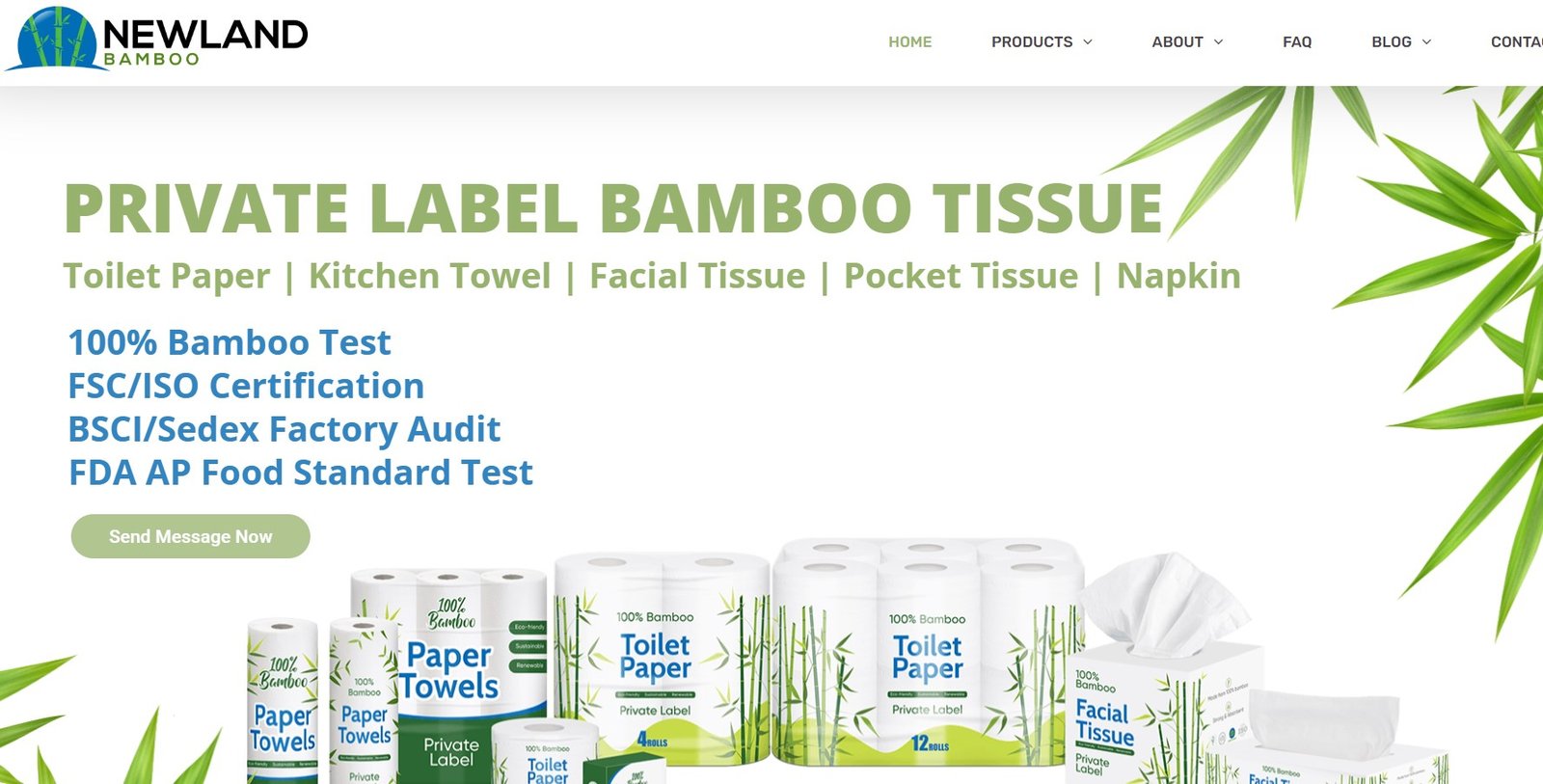 While Newland Bamboo might not be the largest toilet paper manufacturer in China, it is among the best.
Bamboo toilet paper manufacturers have existed in the industry for more than 20 years and produce high-quality tissue paper.
The company's toilet paper factory occupies 30,000 square meters and was started to support the local bamboo industry.
It produces around 1,200 tons of paper per year and its products include facials, towels, napkins, and bath toilet paper, both unbleached and white.
You can order both OEM and ODM products from the company.
10. China Oneleaf Paper Industrial Co., Ltd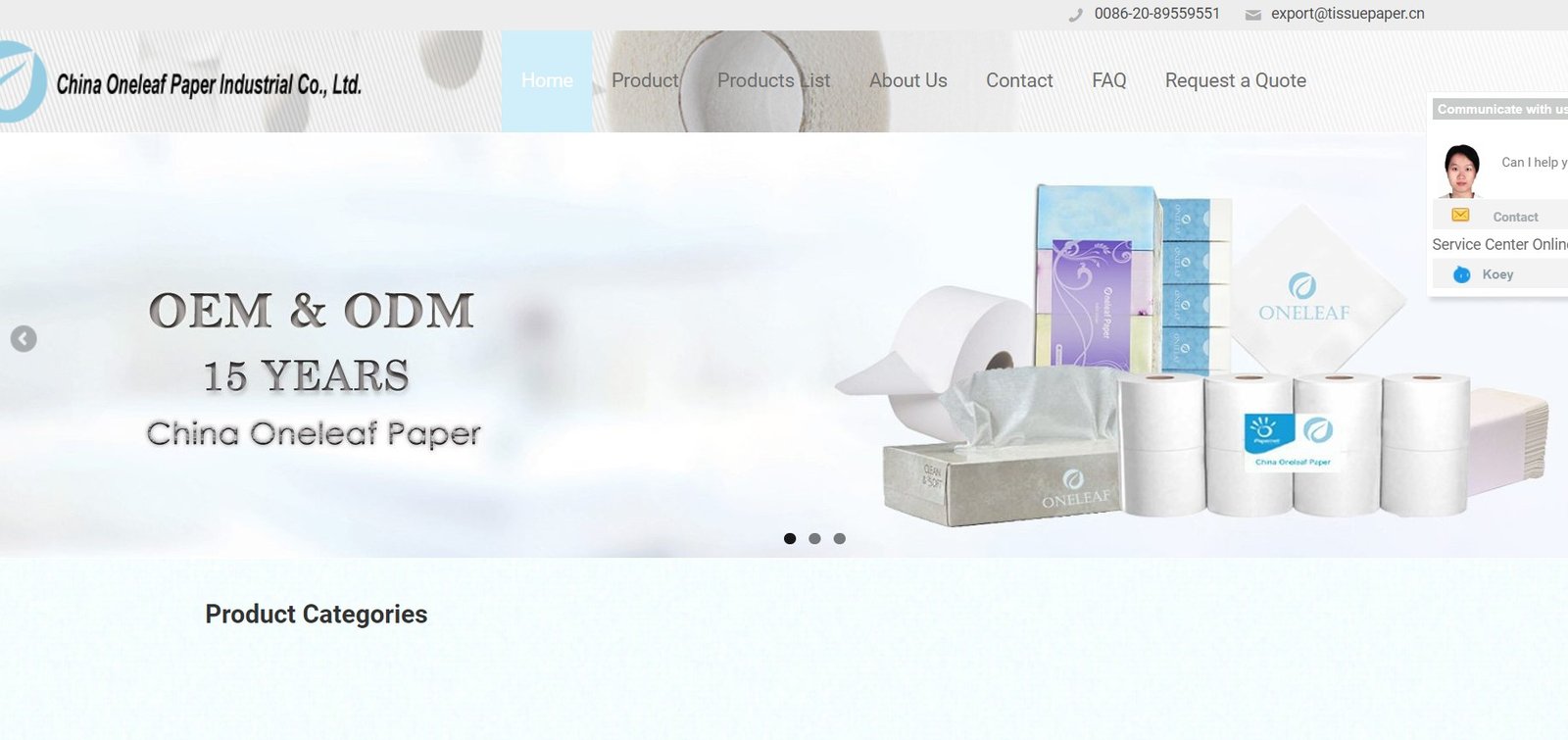 China Onleaf Paper Industrial Co., Ltd is another leading toilet paper production company in China.
It was started in 2006 and produces paper towels, toilet paper, bathroom tissue, paper napkin, facial tissue, and jumbo rolls.
Products from these toilet roll suppliers are FSC certified and they find their way to many parts of the world.
Toilet Paper FAQs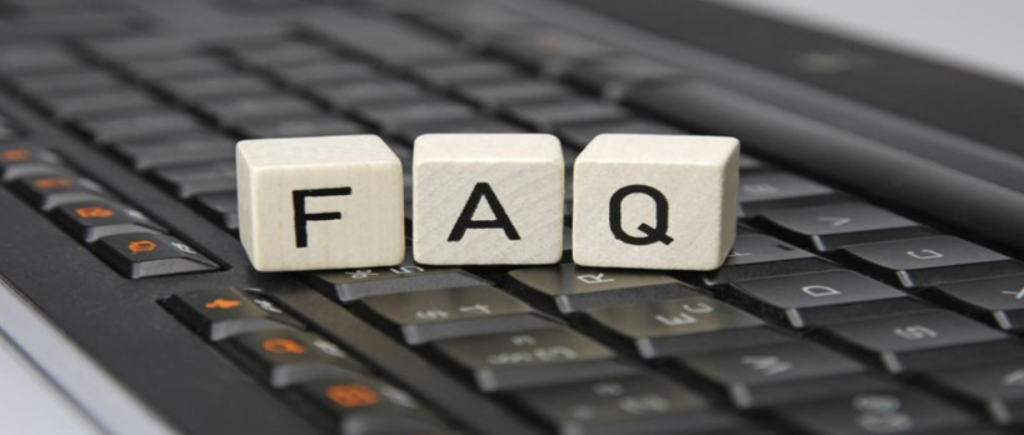 Most people use toilet paper every day and they do not consider which the best type to use is.
However, if you searched online today, you will find many unanswered questions surrounding this product. Here are some of the frequently asked questions.
Which toilet paper is the best?
People use a lot of toilet paper per year, meaning that you have to be concerned about the environmental impacts of this product.
Nearly 98 percent of the toilet paper sold in the world comes from unrecycled or virgin wood, but manufacturers offer environmentally friendly toilet paper made from bamboo, which regrows very fast compared to other trees used to make toilet paper. That makes bamboo toilet paper the best choice for people concerned about environmental damage.
Which toilet paper is the softest
Raters claim that the ply count determines the softness and toilet papers with a higher ply count are softer than those with less ply count.
For example, 3-ply or 2 ply toilet paper is softer than 1-ply toilet paper. Some manufacturers also use quilting patterns and special materials or layer designs to make their toilet paper soft.
Besides, the sheet size plays part in the softness of the toilet paper. More sheets mean that you will change the toilet paper less often and you will not use more than you need.
Where to buy toilet paper online
If you prefer doing your shopping on your tablet, computer, or smartphone, you can buy toilet paper from many places.
You can buy it from Amazon, Wiko, Ocado, The RANGE, Wowcher, or eBay.
When importing from China, you can opt for various sites like Alibaba, Aliexpress, Made in China, and Dhgate.
How much toilet paper does the average person use?
An average person uses around 57 sheets of toilet paper per day, with 8.6 sheets used for trips to the bathroom.
That means that most people use around 20,000 sheets of toilet paper every year (or around 100 rolls).
Each person uses around 50 pounds of toilet paper per year.
How much toilet paper is used per year?
Nearly 42 million tons of toilet paper are used in the world every year. That is nearly 184 million rolls or 22 billion kilometers of toilet paper.
When spread out, the toilet paper would cover around 2.2 million square kilometers. The United States is the leader in toilet paper usage.
Statistics show that nearly every American uses several feet of toilet paper per day.
Why toilet paper hoarding?
The Covid-19 pandemic was reported to be the main cause of toilet paper hoarding around the world during the outbreak.
Modern businesses operate on confidence and trust and people have started losing confidence that they will always get what they need exactly when they need it.
Social cognitive biases and social media are also a cause of hoarding.
Conclusion
If you are planning to import toilet paper from China, this guide will help you avoid the problems associated with the importation. We have listed the factors you have to consider when choosing a manufacturer along with the best methods of searching for reliable manufacturers. If you need any help, Huntersourcing is the best choice.
Huntersourcing has a team of experts that will identify the best toilet paper manufacturers, inspect the factory, send you the samples, inspect the final goods, and ship them to you. They will save you both time and money because there will be no need of traveling to China. Contact Huntersourcing today.
Related Post
Contact Us Get Free Quote!
* Please kindly fill out the form for inquiry
* we will reply to your inquiry within 24hours