Crack the China Import Code: Expert Tips Revealed
Importing from China is a massive business that you do not want to miss. Just look around your surroundings, and you will notice how big our industry has grown regarding international trade. As lucrative as the business may be, very few people know how to go about it. Here is a detailed step-by-step guide to help you import from our country.
1. Why import from China

2. What is the best product to import from China?

3. Check your goods aren't banned import from China

4. What license do I need to import from China?

5. Where and how to source products?

6. How to import from China and procedure

7. Risks and problems when importing from China

8. Shipping time importing from China

9. What are import taxes from China

10. Will I pay an import tax from China?

11. How to avoid import tax from China

12. How to pay import tax

13. Documents needed for importing from China

14. How to import small quantities from China Alibaba

15. What to import from China to sell on eBay and Aliexpress

16. Import from China and sell on Amazon

17. Why choose HunterSourcing?

18. Conclusion
Before we dive deeper into the guide, let's first see why you should bother about importing from us.
Why import from China
There are various reasons why you should consider importing from China:
Cheaply available goods –

Most of the products you find in China are far cheaper than what's available elsewhere. That means you can resell these products at a profit of 10 times the buying price.

Access to unique products –

Most suppliers in China think out of the box and create exceptional products. You will find rare products in China that most places do not have.

High-profit margin

– You can get a profit of 100% to 1000% of your Chinese imports. That's because of the large difference between the buying and selling price. Considering the huge profit margin, you can decide the pricing yourself depending on the preferred profit amount.

Quality products

– You may have heard about some myths and misconceptions that Chinese products are of low quality. That is false. Just like any given marketplace, you will find both high-quality goods and substandard ones. You need to know how to get the best items as per your standards and available budget.

Faster growth of your business –

If you just started or diversified into importing products from China, expect a rapid growth rate. Investing in this area comes with lucrative perks that you may want to explore.
What is the best product to import from China?
We boast of high productivity. That means you have limitless options for exploring what to import from our country. To successfully do this, you need to identify the products that will make you good money.
The following are some of the best products to import from us:
Electronics

Clothing

Plastics and articles on plastics

Pharmaceutical products

Vehicles
Cheap products to import from China
You can import any of these cheap products from China and boost your sales.
Wireless phone chargers

Electric pest-repelling device

Toys

Pens

Garlic grater and cutter

False eyelashes

Light and related accessories

Kitchen supplies

Pet diapers

Portable USB desk lamp

Computers

Sunglasses

Travel bags

Cutlery set for children

Phones

Clothing

Nail art stamper

Electronics
Hot products to import from China
The following are the trending products that you can consider importing from China:
Massage guns

Electric soldering iron guns

Waterproof shoe covers

Sundance laptop stands

PVC inflatable beer pong tables
Profitable products to import from China
When looking for the most profitable products to import from China, you can consider any of those listed under the cheap products category. These products allow you the opportunity to set a selling price of your choice, which could be as high as 1000% of the retail price.
In addition to that list, you can consider the following:
Men's smart sports watch

Video doorbells

Smart speakers

Mini tire inflator

Statement necklaces

Men's grooming kit

Derma roller system

Motion sensor solar outdoor lights

Cosmetic brush set

Selfie ring light

Water sports shoes

Dead Sea mud mask

4K digital camera

LED mirrors

Wi-Fi repeater

Air fryer

Orthopedic pillows

IP security cameras
List of items imported from China
Generally, here is a comprehensive list of items imported from China.
Import tools from China

Machinery import from China

Excavator import from China

Motorcycles import from China

Bikes import from China

ATV import from China

Car accessories imported from China

Steel imports from China

Textile imports from China

Yarn import from China

Clothes imported from China

Import underwear from China

Fabric imports from China

Silk import from China

Import carpet from China

Import handbags from China

Shoe import from China

Import socks from China

Electronic import from China

Laptop imports from China

Import TV from China

Solar panels imported from China

Furniture imports from China

Toys imported from China

Tire import from China

Cement import from China

Import granite from China

Import tiles from China

Paper import from China

Import diapers from China

Food import from China

Import tea from China

Garlic import from China

Phones imported from China

Auto parts imported from china

Jewelry import from China

Hair import from China

Import watches from China

Import silk flowers from China

Fitness equipment import from China

Medical supplies imported from china

Stationery import from China

Kitchen cabinets import from China

Lighting import from China

PPE kit import from China

Cigarette lighter import from China
Check your goods aren't banned import from China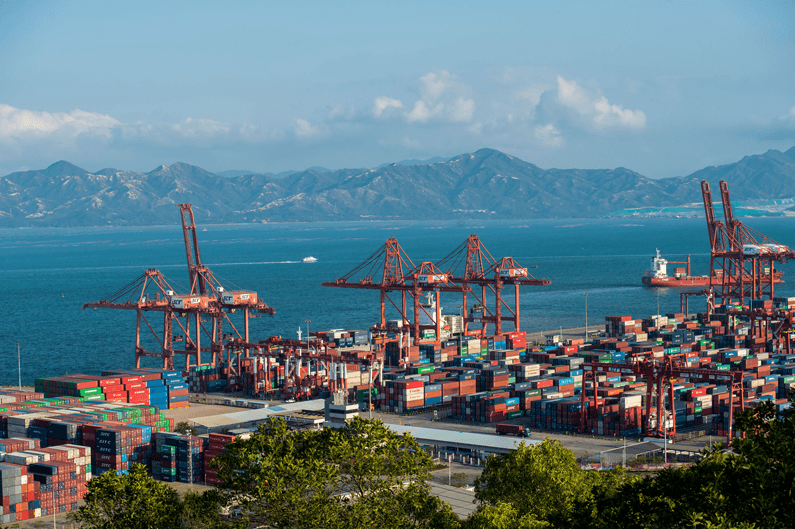 The fact that you can import from China does not mean every good is liable to this option. Our country has specific cultural norms that you need to learn about and conform to as you engage in the importation business. Similarly, your country of origin may have also banned importing certain products. Make sure that you have a clear picture of both sides. You do not want to find yourself in a situation where we permit importing certain products, but your home country cannot let you clear them.
The following are prohibited import commodities in China:
Used automobiles or components

Used publications with licentious content

The radioactive or harmful industrial waste

Antibiotics used in cultivating or breeding any export commodity

Food, drugs, or other things that can harm humans

Printed Matter

Computer storage devices

Used garments

Junk cars

Fertilizers

Seeds

Feed

Seedlings

Additives

Human blood

Pathogens of animals

Forged currency or securities

Poison and addictive drugs

Animal and animal products

Explosives, ammunition, weapons, and simulated weapons
This is not a comprehensive list. When importing a product that you are not sure whether or not it is prohibited, you may consider contacting someone with more information. You can also contact the China General Administration of Customs for clear details.
What license do I need to import from China?
When importing goods from China, you need to follow our country's Ministry of Commerce classification of goods into three domains:
Permitted goods

Restricted goods

Prohibited goods
Some goods, as seen above, are banned from importing. Goods classified as restricted will require licenses or quotas.
Permitted goods receive automatic licenses required for shipping them out of China. The automatic import license is issued automatically to all applicants and helps in tracking all imports. After getting this license, you will not be restricted on how much to import. Please note that you will need to apply for a permit when importing another type of product. The validity period for an automatic import license is six months and covers one batch import.
You will need to get a non-automatic import license when sourcing restricted goods. Such goods often have tariff rate quotas that control access to the items.
When applying for an import license, you need to provide the following details:
Your company name and mobile number

China-based consignee

Automatic import license

Automatic import license expiry date

Issuing authority stamp

Trade and foreign exchange terms

Goods Description and Specification

Product code

Purpose of goods

Unit price and quantity ordered

Clearance location

Supplementary details
Is it safe to order goods from China?
Before goods are shipped out of China, they undergo a thorough inspection. The government here takes safety as a matter of utmost importance. That means the products received on your end are safe to handle.
Pandemics and unwarranted rumors can make many people second-guess their resolve to order goods from China. However, you ought not to be because even the Centers for Disease Control (CDC) has confirmed that you can safely order goods from our country.
The theory that your goods may arrive carrying viruses is false. No evidence supports the said misconception. Viruses are scientifically proven to have a very low survival rate on surfaces in cases where your shipment takes days or weeks to arrive.
You should not alter your desire to get high-quality goods from our country based on the fear that they could be unsafe. As evidenced, the inspection that these goods undergo is more than enough to ensure they are safe to handle.
You have access to a wide range of places where you can get products from China. Some of the options you can look into include search engines, trade fairs, online marketplaces, China wholesale marketplaces, and import agents from our Huntersourcing.
1. Search Engines
Unlike most places across the world, in China, our search engine landscape is quite different. Whereas countries like the U.S. can name Google as their leading search engine, ours is Baidu. You can use it to look for any of your desired products. Like the way you use Google, you can type keywords in Baidu and locate any product you want. Other major search engines to consider are Sogou, Shenma, 360 Search, and WeChat Search.
2. Trade Fairs
Trade Fairs are large gatherings in which companies gather to showcase their products to potential customers. If you happen to be visiting or have someone within, you can ask them to pay a visit to any of the following Trade Fairs. They will be surprised by what they get.
China Import and export fair (Canton Fair)

East China Fair

China Yiwu International Commodities Fair
3. Online Marketplaces
China has massive online marketplaces that provide a great source of products. These house thousands of suppliers and manufacturers, giving you endless options. They include:
The stiff competition on the marketplaces makes it possible to get huge discounts.
4. China Wholesale Marketplace
Apart from the online marketplaces, we also have many other marketplaces for wholesale purchases, as listed below:
Huaqiang Bei Electronic World

Guangdong province

Shuibei International Jewellery Exchange Center

Guangdong province

Guangzhou Baima clothing market

Guangdong province

GuihuaGang Leather Bags Market

Guangdong province

Hangzhou evergreen clothing Wholesale market

Zhejiang province

Zhejiang China Light & Textile Industrial City

Yiwu International Trade City

Haining China Leather City

Zhejiang province

Huqiu Bridal City

Jiangsu province
Make sure that you visit them when you have an opportunity to come to China. Not only will you access massive product listings and options, but you also have lots of fun in the process.
5. Import agent from China
Sometimes you may need the assistance of an import agent to get your preferred products. A good import agent from China knows the ins and outs of our country. Such an agent can tell you where to get the products you are looking for and provide extra services, including choosing the best shipping option. You can depend on us for that.
If you decide to use an import agent from China, you have two ways to go about it:
Sourcing company in China

Agents for help importing goods from China
The decision to use either a sourcing company or agents to get goods here entirely depends on your personal preferences. Be sure to conduct thorough research on the chosen option for an objective decision. When doing so, pay close attention to genuine reviews. These give you a glimpse of the other buyer's experience with the selected sourcing company or agent.
How to import from China and the procedure
As a local freight forwarder, we know what it takes to import goods from China. Check out this guide section to learn more.
1. Know your import rights
When buying from our country, you become an importer. Whether the final product will be delivered to your doorstep depends on your import and the product's size. Small-sized imports meant for personal use or whose value is moderately small are typically brought to your door, saving you a lot of money and time. When it comes to commercial products, first confirm that you have the right to import said products.
2. Find good products you want to import from China
You need to know the kind of products you want to import and whether or not they classify as permitted, restricted, or prohibited items. If you plan to make money from selling these products, you need to select those with high returns. Go through the list shared above to objectively decide. Even if you are looking at features, do not forget that the bottom line is to go with something that can sell.
3. Choose permitted goods
China's products are classified into three key categories, namely: permitted, restricted, and prohibited.
You will not have any problems when sourcing permitted goods. However, the same cannot be said when sourcing restricted and prohibited products. You are obligated to confirm that the goods sourced comply with existing government regulations.
4. Categorize the goods and determine shipping costs
Each of the goods types you import may fall within different tariff group determine. You need to know the correct classification because that affects the rate of duty paid when importing. Make sure that you perform the total landed cost before placing your order.
5. Source from a reliable and experienced supplier in China and place an order
Use the strategies shared above to get the most reliable vendor. Ensure that you understand the shipping terms, the value per item, the item description, and the harmonized system number.
6. Trade & Shipping Terms
Incoterms, also known as shipping terms and trader terms, refer to international contracts of sale. EXW and FOB are the most common trade and shipping terms. Check them out as explained below.
EXW – The supplier allows you access to the item but does not take responsibility for the product once it leaves the factory doors.
FOB shipping means – The seller ships the goods up to the nearest port but lets you take charge of everything from that point.
CFR shipping – The seller ships the goods up to the import port. The buyer takes all the risks after the goods are loaded onto the vessel at the export ship.
CIF shipping – Operates in the same manner as CFR, except that the seller is responsible for all the risks until the goods reach the destination port.
You need clarity on how your order will be shipped to you. We have different shipping options that you can choose from. The decision to use any of these options should be determined by how fast you want the products, cost factors, and durability.
Sea freight – This is the cheapest shipping option that we offer and involves transporting massive goods via carrier ships. However, be prepared for possible delays.
Airfreight – We use this method when you need your goods transported through an air carrier. The option delivers your shipment to anywhere planes are capable of flying.
Rail freight – The method entails using trains and railroads when transporting cargo via land. The high capacity of trains provides more room for large items.
Express freight – Use this option when you need the items transported to you at the short notice possible. The goods are taken directly from the supplier's offices to the destination.
LCL or FCL – LCL means less than a container load. That implies that your cargo will be transported alongside other shipments. On the other FCL alludes to a full container load. In an FCL, only your shipment will be included in the container.
8. Keep track of the cargo and prepare for its arrival
International shipping can take more time than expected, making some people a bit nervous. You need to know what mechanisms have been put in place for tracking its progress. Normally, the destination agent you mentioned on the B/L will notify you after delivering the products at the port. Different documents are also filled in throughout the delivery process. Make sure that you confirm with us everything to expect.
9. Receive the shipment
Once we deliver the goods to the mentioned destination, ensure that you have prior arrangements for clearing with customs. For those who selected door-to-door delivery, you can just wait at home, and we will take care of the rest until you get them. Upon receiving the products, counter-check the labels and packaging to make sure they are not tampered with.
Risks and problems when importing from China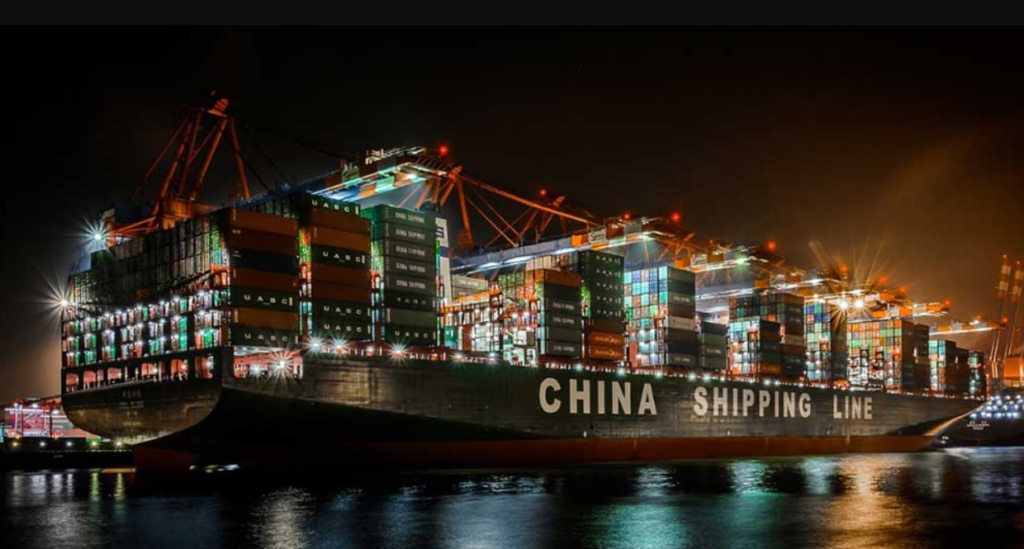 Having decided to import from our country does not mean everything just happens smoothly. Instead, there are some risks and challenges involved. Knowing about these risks gives you an edge and the ability to overcome them.
1. Language barrier
The biggest percentage of residents in China, including suppliers and manufacturers, speak Chinese. If you do not understand the language, you are bound to have a hard time. The language barrier makes it hard to communicate your needs and source for the desired products. That makes it necessary to engage the services of a trusted agent who understands our country pretty well.
2. Quality issue
The quality issue is one that we believe has inhibited the growth rate of our international trade business as fast as it can. Constant quality issues from some substandard suppliers reduce buyers' confidence. However, conducting good research can help you get what you are looking for and not worry about the quality challenge.
3. High price & cost
Not all products in China are available cheaply. And even in cases where the price is lower than most other places, there is also the challenge of customs duty. That can be either high or low based on your country's trade agreements with ours. Too high customs duty can significantly impact the cost of the products shipped, hence your profit margin.
4. Time-consuming
Sometimes you may have to deal with delays mainly associated with a lot of time taken sourcing for products before they are shipped to you. If you do not know your way around sourcing items here, you can end up wasting a lot of time. That explains the need to use an agent in most cases. It is also paramount that you work with a trusted shipping company that understands the urgency of your products. If you need them faster, you may consider shipping options such as express freight and air freight.
Shipping time importing from China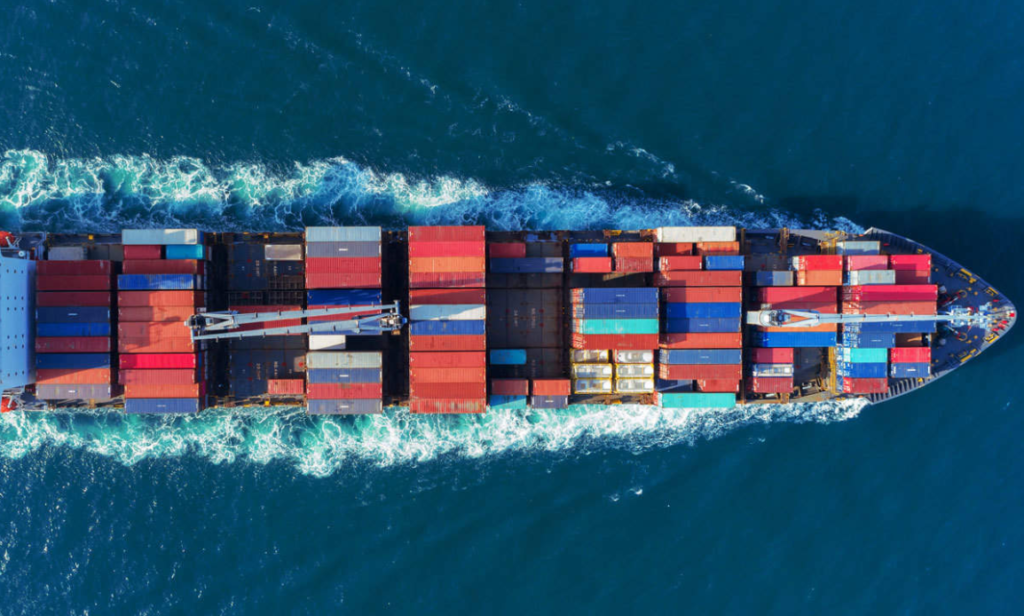 Apart from the time spent sourcing for products, you also need to consider how long it would take to receive the shipped. When importing from China, the shipping time depends on the chosen transport method, that is, air freight, sea freight, or rail freight.
When using sea freight, keep in mind that the ocean is quite slow and would need more planning time. The best approach is to start preparing for this shipment three months in advance. Those who choose rail freight may get their products a little bit faster than sea freight but still slower than air freight. Airfreight and express freight are the fastest.
What are import taxes from China?
When importing from China, expect to meet the following import taxes depending on your shipment's nature.
1. Import duty from China
You need to know about the most-favored-nation duty rates when importing from our country. If your country is part of the most-favored-nation duty rates, the general tariff can be 0%, 8%, or go as high as 270%. If your country is not part of the mentioned agreements, then preferred tariff rates take effect and can range from 0% to 1%, to 121.6%.
2. Import customs duties
Customs duties can be calculated on a quantity basis or by considering an ad valorem basis. The import duties applicable depend on the goods in question. Make sure that you clarify with your agent.
3. Import value-added tax
Every business transaction in the country incurs a value-added tax. Importing also incurs VAT tax, ranging from the standard 16% VAT to a lower rate of 10% and a special VAT of 6%.
4. Consumption Tax
When importing China's taxable goods, you need to settle the relevant consumption tax imposed on the product.
Will I pay an import tax from China?
Yes, when importing from China, you will pay varying taxes depending on the type of goods being imported and the trade agreements between our government and yours.
How to avoid import tax from China
As you look for ways to avoid import tax in China, you cannot afford to make the mistake of under-declaring your goods or playing fast and loose with documentation. Everything must be done legally to avoid unwarranted penalties and the possibility of losing your products.
Check with the customs body whether there are any special agreements between China and your country to see if that can help you import without incurring an import tax. At all costs, do not be tempted into providing false information as a way to avoid import tax.
You may also consider obtaining customs credit, which lets you pay taxes later on after receiving the products.
How to pay import tax
You can use any of the following options for paying import tax:
Paying the import tax to the freight forwarder as invoiced by the shipping company

Applying for customs credit, which lets you pay for taxes at a later date

Get a delivery duty paid from your supplier
Documents needed for importing from China
You need the following important documents when importing from China:
Commercial invoice

Packing list

Certificate of origin

Bill of lading

Import license
How to import small quantities from China Alibaba
Small-quantity buyers are classified as those purchasing less than $2,000. You can import small quantities from China Alibaba. Alibaba, as the biggest e-commerce platform in China, is awash with all types of suppliers. Use the site to connect with suppliers to source millions of products.
Having identified your product of interest, search for it on the platform and choose your preferred supplier. You do not need an Alibaba account when initially searching for the products, but you will need one when contacting the supplier. So, be sure to create your Alibaba account.
When placing an order with the supplier, you will need to plan on various elements of the consignment, including:
Price per unit

Ordered quantity

How fast do you need them delivered

Chosen shipping method

Delivery address
What to import from China to sell on eBay and Aliexpress
You have a wide range of products you can buy from eBay and Aliexpress. Please refer to the list of products shared above in this guide. It has a comprehensive list of what you can search for on the two platforms.
<h1style= "font-size: 28px" data-fusion-font="true">Import from China and sell on Amazon
Follow the following simple steps to buy from China and sell on Amazon:
Begin by locating the supplier of your products in China

Place an order for the products

Choose the preferred shipping option from China to your country

Tackle all the customs paperwork, depending on the agreement you had with the freight forwarder

Once you have the goods, you need to sign up and deliver the goods to the Amazon warehouse. They will then be loaded to the online marketplace, where millions of customers worldwide can access them.
Why choose HunterSourcing?
When looking to buy products from China, we are your number one stop. HunterSourcing provides you with high-quality and dependable sourcing services. We are a trusted sourcing agent company that has handled a wide range of products from different niches. You have every reason why you should choose us:
One-stop Supply Management Service
We strive to provide every service you need to get your products shipped out of China under one roof. Just let us know what you need to be done, and we will get started on it.
Best sourcing agent in China
Being a local sourcing agent, we understand the ins and outs of our country. That makes us the best sourcing agent that will surpass expectations to get your products.
Products sourcing
We work as a team of dedicated professionals to source your products just as specified. We do not relent until we get all your permitted products.
Find the best manufacturers
Given that we are a neutral sourcing agent, we link you with the best manufacturers while aiming to get you quality products. We do not expect to get any affiliate rewards from the manufacturers. Our sole intention is to bring you the best that's there in the market.
Save money and cost
Our charges are budget-friendly. Kindly contact us for an affordable quote. More importantly, we save you the money you would have lost working with an unreliable supplier or sourcing agent.
Visit & audit factories
We do not just blindly trust factories. Before we suggest any particular firm, we frequently visit them to ensure they fit the bill.
Easier arrange sample
When you need a sample to boost your confidence, we can arrange that for you.
Price negotiation
Do not get overcharged by dealing with a factory that handles you as a foreigner. Being a local company, we have mastered the negotiation techniques to get you better prices.
Order follow up
Our service does not just stop at order placement. Instead, we follow through to make sure that the supplier is working towards meeting your timelines.
Quality control
We monitor all the desired products for quality assurance. Our assessment takes a look at all the product features to make sure it is in the state that you want it.
Goods consolidation
Sometimes you may have goods from numerous manufacturers at a go. Instead of receiving these separately, we strive to chart a way forward for you to get them as a single consignment. That saves you the trouble of worrying about whether or not you will get all your goods.
China Freight Forwarder Service
We give you access to a wide range of shipping options that meet your needs. You can decide to use air freight, sea freight, express freight, or a combination of these options. Let us assess your requirements, and we will recommend which one best suits you.
Customs clearance
The paperwork involved in customs clearance can confuse most people. When you do not know how to go about it or simply do not want to deal with the stress involved, we can help you out.
Export policy guidance
We will guide you on everything you need to know about export policies. These can be a bit confusing for most people. Don't worry because we will be there for you every step of the way.
After-sales service
We do not mind going the extra mile just to ascertain your satisfaction. Let us handle all your sourcing and shipping needs because we will be willing to do whatever it takes to get you what you want.
Conclusion
We have taken you through a detailed guide on shipping from China. Given that we are local and understand this landscape better, we encourage you to contact HunterSourcing. We are the number one sourcing agent in China and a freight forwarder. Feel free to contact us today for professional assistance in shipping your valued products to your preferred destination.
Related Post
Contact Us Get Free Quote!
* Please kindly fill out the form for inquiry
* we will reply to your inquiry within 24hours