Unraveling OEM vs ODM: China's Sourcing Secrets
Perhaps, you have come across the terms "OEM" and "ODM" many times before and it is more likely you have several OEM and ODM products in your kitchen, living room, or office. Understanding the two terms and their difference is important when planning to import goods from China.
1. What is OEM?
2. What is ODM?
3. What is the Difference between ODM and OEM?
4. What are OEM and ODM on Alibaba?
5. OEM vs. ODM – Which One Should You Choose
6. Who Should Choose an ODM Firm?
7. Where Do I Find OEM and ODM Suppliers?
7.1 Alibaba.com
7.2 Made-in-china.com
7.3 DHgate.com
7.4 Globalsources.com
7.5 Aliexpress.com
7.6 Chinabrands.com
7.7 Sourcing Agent
8 Conclusion
In this article, we will explain the meaning of OEM manufacturing and the circumstances that necessitate choosing an OEM manufacturer. We will also explain ODM manufacturing and how ODM manufacturers differ from OEM manufacturers. So, whether you are an international manufacturer trying to promote your products and services online or a business owner planning to expand your range of products, this guide will be helpful.
What is OEM?
OEM, in the supply chains, represents Original Equipment Manufacturing and it is a type of outsourced manufacturing or contract. An OEM factory creates products according to the customer's design and specifications. After selecting this type of manufacturing, you will have to provide a product spec sheet and the product design to the manufacturer.
You might choose to customize a product that the manufacturer designed by changing the size and dimensions or design a new product. Opting for a new product design means that your arrangement with the manufacturer will be contract manufacturing.
Further, most OEM projects will require the manufacturer to create custom molds or get new tools and equipment. The manufacturer has to do that before production starts. In other words, they have to pay the manufacturer in advance to cover the expenses. Still, the manufacturer may pay for the custom molds and add the expenses to the sales price.
The buyer owns the intellectual property because he designs the product and creates the spec sheet. Further, the buyer may own the production because he will pay for the molds and tools. This type of contract may prevent the manufacturer from using the molds and tooling for other clients.
Pros and Cons of OEM
OEM has its benefits and drawbacks. Here are the pros and cons of this option.
Pros
Most manufacturers have OEM factories. That means this is the easiest type of manufacturer to find.

OEM allows you to make the best products for your target market.

If you have the right protections and contracts in place, you will own the intellectual property.

You will introduce a unique product to the market
Cons
The buyer pays for the tools and molds, which can be very expensive depending on the nature of the customization.

The creation of molds and the new tooling may take over one month.

The buyer has to come up with the design and the specs sheet for the production to start. Further, the buyer has to ensure that the specs sheet is in a good format so that the machinery and manufacturer can easily understand it.
What is ODM?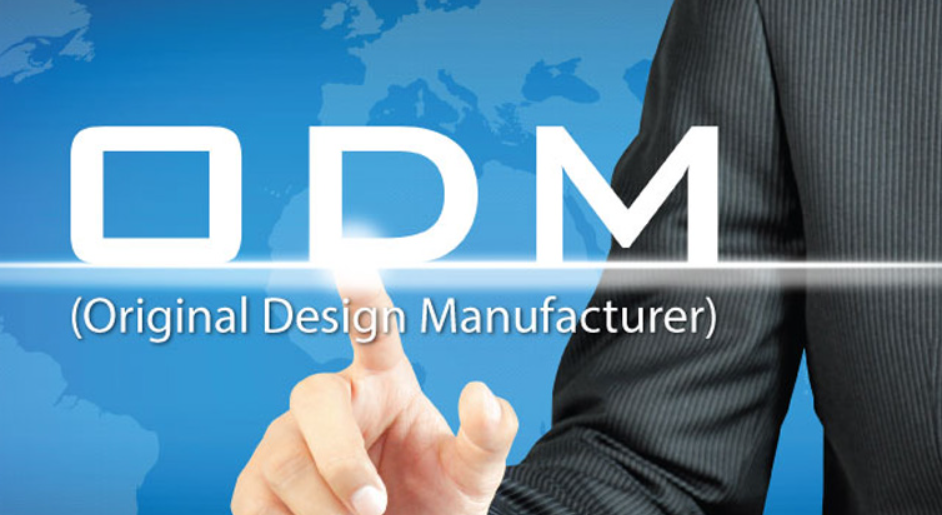 ODM represents the Original Design Manufacturer in the supply chain. It means that the manufacturer has to make products according to the buyer's design but base them loosely on the existing products. After choosing this type of manufacturing, you will be buying items that the factory produces. The only thing you can change or design is the branding and packaging.
Mostly, the buyers do not change the packaging or branding. They sell the products as the factory provides them. However, some buyers may request a few cosmetic changes such as the dimensions, shape, color, and logo additions. The difference between ODM and OEM manufacturing is the number of customizations done, but to simplify everything, ODM is more about marketing existing products.
Trade shows like Canton Fair and Global Sources are an example of ODM manufacturing. The tradeshows have elaborate booths that factories use to display their designs so that potential buyers can see them and buy them. The buyers may then sell the products with minimal customization or without changing anything. China is currently the leader in ODM manufacturing. For that reason, manufacturers outside the country are mainly contract manufacturers.
The biggest problem with ODM manufacturing relates to the intellectual property and the owner of the product design, including customization. As we have already stated, the factory works on part of the design or the entire design and therefore it owns the intellectual property. The buyer will own the branding copyrights. That creates a big issue because some buyers believe that the manufacturer may sell the product. ODM agreements may prevent the factory from using your branding or customization but they will not prevent them from selling similar or the same products.
Pros and Cons of ODM
Like OEM, ODM has its benefits and drawbacks. Here are the pros and cons to expect.
Pros
Product development takes a little time. The manufacturer will ship the product to you within a few days so that you can start the retailing.

Most manufacturers will be ready to offer limited customization.

There are no added costs relating to the molds and tooling.
Cons
You can only take what the suppliers offer. There is no customization option.

Your key competitors will have access to the products you are planning to sell.

You will not have intellectual property protections

The supplier may violate the intellectual property of another person
What is the Difference between ODM and OEM?
OEM product suppliers base their products on the designs a buyer provides. In other words, they only produce what the buyer needs. For that reason, both the manufacturer and the buyer benefit from each other's strengths. Some companies might have the needed machinery to manufacture products in high volume or deliver the products within the set time. That may necessitate outsourcing OEM production.
On the other hand, ODM product suppliers create designs and manufacture the products in-house. The products from ODM producers are mostly known as White Label or Blank Products. And as we have already stated, the buyer may rebrand or repackage them as their own. Here are the main differentiating factors.
OEM vs. ODM – The Differences in Production
In OEM productions, buyers mainly demand the production of specific parts or components of machines that are based on specific designs. Buyers have to assemble and sell the product parts under a trademark. Most of the products retail at competitive rates because the costs incurred during production are low.
ODM companies, on the other hand, offer the products that buyers need but with negligible customization. Buyers benefit from this type of manufacturing because they do not have to design any product or spend their time on R&D – they rely on the expertise of the manufacturer.
There are two types of ODM suppliers, namely white label and private label manufacturers. Private-label products are designed for specific retailers. White-label manufacturers design generic products for many retailers who later resell them under their brand names.
OEM vs. ODM – The Component and Complete Products
OEM products are components that the manufacturer based on the specifications of the buyer. ODM products, on the other hand, are predesigned or finished products that the buyer sells on his brand name. Unlike OEM products, ODM products are finished products. When choosing between OEM and ODM products, you have to consider the pros and cons of each. Huntersourcing offers ODM service and we will help you identify the best manufacturer.
OEM vs. ODM – Product Development Time
Each option involves different work and therefore the time taken to create a product after the designs are spec sheets are ready varies greatly. An ODM manufacturer will take 1-4 months while an OEM manufacturer will take 1-6 months to make a new product.
ODM allows a manufacturer to use an existing design with little customization. That means that they can create a product very fast and ship it to the buyer for retailing. It is for that reason that most experts recommend ODM/Private labels for first-time buyers.
The amount of customization needed dictates the amount of time an ODM process takes. If the manufacturer has to get new molds for your products, then the production might take more than 4 weeks. Further, it might take 2-4 weeks to come up with the design files and spec sheets.
OEM involves the creation of every aspect from scratch. It means that you will take a lot of time to design the new product. The manufacturer will also need time to set up the manufacturing and source the molds and tools. After setting up the manufacturing lines for mass production, they will take 1-6 months to deliver the products. Huntersourcing offers OEM services for importers in many countries.
OEM vs. Original Design Manufacturer – Intellectual Property Issues
Each of the production methods has different intellectual property rights. ODM service gives most of the intellectual property rights, apart from branding, to the manufacturer. In OEM service, the buyer owns most of the intellectual property rights. The buyer owns the branding and some design aspects while the manufacturer owns the design aspects that they developed in-house.
Patenting an ODM product is hard because it will be already in the market. For example, patenting a baseball cap is impossible. However, you can develop a sweatproof band, add it to the inside of a cap, and patent it.
Keep in mind that you have to acquire the trademarks, patents, and intellectual properties before the manufacturing starts. When importing from China, it is important to note that the contract will be only valid if it is written in Chinese and possibly, you do not want to sue a person in another country. File your design trademarks, brand, and patents in the market you are planning to sell the new product.
OEM vs. ODM – Creation of the Product Spec Sheet
Another factor that differentiates OEM and ODM services is the creation of the product spec sheet. In OEM production, the buyer creates the product specs sheet but he may ask for help and guidance from the manufacturer. In ODM production, the supplier or factory works on the design and spec sheet. The buyer does not take part in the production.
What are OEM and ODM on Alibaba?
On Alibaba, OEM refers to the manufacturers that provide the workforce or goods needed to create a new product and introduce it to the market. The products of OEM suppliers or manufacturers on Alibaba are mostly used as components to products and they are generally related to a service known as OEM service.
If your goal is to add a new product to your list of products, the OEM suppliers on Alibaba.com are a good choice. Most well-established companies that have several products in the market will have in-house product development teams consisting of designers, testers, and marketing professionals.
The teams will spend many months or even years creating new products. Therefore, they only need the manpower or manufacturing facility to produce new items and introduce them to the market. Some may only need a few components to finalize their products. Most of the manufacturers who offer OEM services lack the capabilities to design, create, test, and brand new products. The manufacturers showcase their professional certifications along with third-party approvals to prove their capabilities.
So, what are ODM suppliers on Alibaba? ODM suppliers on Alibaba are manufacturers capable of designing, developing, manufacturing, and selling products without outsourcing. While most people refer to OEM as a service, they refer to ODM as a product.
ODM service providers on Alibaba allow the buyers to rebrand their products as private label products and sell them for a profit. Unlike the OEM service providers who rely on the client's brief and design to come up with a new product, ODM service providers design and develop the products in collaboration with their clients or independently.
OEM vs. ODM – Which One Should You Choose
When choosing between OEM and ODM, you have to consider several factors. Consider your capabilities and expertise, the quality of products you need, and the pricing. The two types of manufacturing have their benefits and drawbacks.
So, Who Should Choose an OEM Service?
If you need unique products, OEM services are the best choice. OEM services are a cost-effective option for MNCs because they help them save both time and money when introducing a new product to the market. OEM firms that manufacture components provide their services at a low rate. However, the solutions are not a good choice for startups due to the needed expertise.
Industries that benefit from OEM services are mostly electronic and automotive. Possibly, you already know that a car will have thousands of components. That means automobile manufacturers prefer outsourcing the production of most products to OEM manufacturing firms.
The same applies to electronic manufacturers, including mobile phone manufacturers. For example, Apple partners with many OEM companies such as Foxconn to make the production of phones faster and easier. Companies like Nike, Cisco, and IBM also outsource part of their production to OEM companies in China.
Perfection is important in the OEM industry. Therefore, most companies expect high-quality products after outsourcing their production to an OEM company. That means that the OEM firm you choose will most likely offer high-quality goods. However, asking for sample products before signing any mass production agreement is important.
Who Should Choose an ODM Firm?
If your goal is to save time and introduce a new product to the market within a short time, an ODM firm is the best choice. One big benefit of ODM manufacturing is that the buyer does not conduct any R&D or spend time and money on the product design. Collaborating with skilled ODM suppliers will help you focus on expanding your business while the supplier works on the design and development of your products.
Industries that partner with ODM manufacturers include consumer electronics, clothes, cosmetics, food, and medicine. China offers many ODM companies and they are increasing at a very fast rate. The companies offer ODM solutions to many companies from all parts of the world. ODM will help you save time and get complete products from manufacturing firms within a short time.
Unfortunately, ODM firms provide similar products and therefore you should expect tough competition after introducing the products to your target market. So, choosing a unique ODM firm is important if you need exceptionality. Furthermore, it is hard to get a specific design after approaching an ODM firm.
Where Do I Find OEM and ODM Suppliers?
The three main methods of finding an OEM or ODM supplier include B2B websites, on-site trade fairs, and sourcing agents. B2B websites are a good choice for small businesses that want to find reliable manufacturers economically and conveniently. Many big factories in China are present on many online platforms like Made in China, Alibaba, and Global Sources. The suppliers will explain the details of their services to you.
Offline trade fairs are a perfect choice for people who believe that online sources are unreliable. Most trade fairs in China allow buyers to meet sellers physically and initiate a deal. You will also check the quality of the products each manufacturer offers before entering into any long-term agreements. Further, trade fairs eliminate the risk of dealing with middlemen who scam online customers.
A sourcing agent, such as Huntersourcing, is another great choice for people outside China. The agents know many reliable suppliers and manufacturers. They will guide you when choosing a manufacturer, negotiate the prices, follow up on the production, ensure that the products are of high quality, test the products, and ship goods to you. Below are the main sources of OEM and ODM suppliers in China.
Alibaba was established in 1999 and it provides many wholesale suppliers. It sells around 40 major categories of products and connects Chinese suppliers with buyers from all parts of the world. Before this platform came into being, finding Chinese suppliers and talking to them was hard. Today, you can identify an OEM or ODM manufacturer online, negotiate on the price, and order goods.
Alibaba works more like an online marketplace that allows sellers and buyers to meet. After listing their products, the sellers can interact with buyers and close sales. On the other hand, buyers can browse products, interact with sellers, and buy products. In other words, Alibaba works more like an intermediary between buyers and sellers.
Alibaba provides independent quality inspection services to protect buyers from scammers. The quality inspectors visit the factory or supplier on behalf of the customer and inspect the products and production facility. The inspection may happen at various production stages such as pre-production, during-production, and post-production, and comes at a cost.
Made in China was established in 1998 and it is among the oldest dropshipping companies in the world. It has around 27 product categories and over 3,600 product subcategories something that makes it a good choice for people looking for both OEM and ODM product suppliers in China.
The company claims that it has verified most of the suppliers on its platform but you have to ensure that the supplier you choose is verified before entering into any deal. To check whether a supplier is verified, look for the verified icon situated near the supplier's name.
Made in China only releases the payment after the buyer receives the goods and confirms that they are in proper condition. You can hire third-party inspects to check the quality of products before they are shipped to you.
DHgate was launched in 2004 and it is among the cheapest wholesale websites for Chinese suppliers. The site serves suppliers in China and buyers from all parts of the world. Its top-notch drop shipping service makes it an ideal connection between sellers and buyers. It offers over 29 product categories, ranging from home accessories, and fashion accessories, to food and beverages. You have the option of choosing an OEM manufacturer or an ODM one and ordering any quantity because the site has no minimum or maximum order limit.
Globalsources.com claims that it is a one-stop platform for all sourcing needs. It works more like Aliexpress, Alibaba, and DHgate and it connects Chinese ODM and OEM suppliers with buyers from all corners of the world. It is also listed and registers the upcoming tradeshows and trade fairs in China.
Furthermore, Global Sources provides different value-added services such as product sample sourcing, smart sourcing, bulk RFQ, private sourcing, and sourcing advice and news. It verifies the legal documents of the suppliers, such as business licenses, and attaches a badge to their profiles. Note that suppliers that own O20 badges participate in tradeshows and are certified by independent agencies like Dun & Bradstreet, TUV, and Experian.
Unlike other platforms like DHgate, Globalsources.com does not offer a direct buy tool. So, you will have to choose a supplier, send an inquiry, and negotiate various terms such as price, payment, and delivery. After that, you will have to select a delivery method.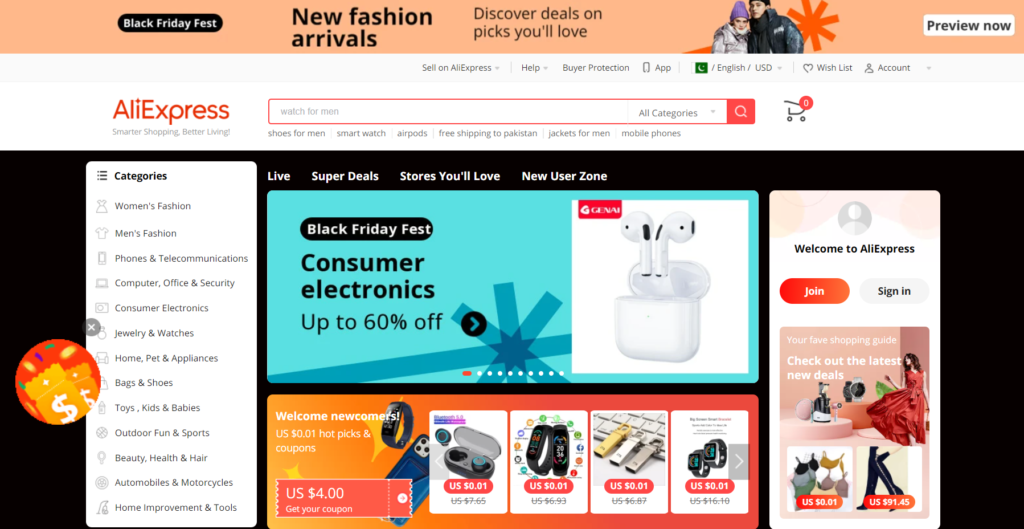 Aliexpress is both a B2B and B2C platform owned by Alibaba. While Alibaba focuses more on high-ticket wholesale orders, Aliexpress focuses on fulfilling small wholesale and consumer orders. The platform has a tiered pricing structure, meaning that the unit prices reduce for each additional unit you buy.
Like Alibaba, Aliexpress is a marketplace. Therefore, you have to assess the OEM or ODM supplier you choose to avoid making losses. The platform displays the important details of every manufacturer, such as the store open date, the brand satisfaction score, and customer feedback. Check the quality indicators carefully and the actual product rating.
This site allows you to start your dropshipping business without investing a lot of money. The website also provides options for OEM and ODM product suppliers and distributors. It offers almost everything you need to establish a new online store. The services to expect on the platform include product sourcing, product shipping, product publishing, and system integration.
The site has over 500 million products in 172 categories. It also offers SEO-optimized product descriptions so that users can find the type of manufacturers they need easily. It integrates with 20 major platforms such as Shopify, eBay, Amazon, Shopee, Wish, Lazada, Cdiscount, Aliexpress, Jumia, and Priceminister. More than 5000 suppliers on the platform are reviewed by a professional QC team. So you will get exactly what you need.
7. Sourcing Agent
If you would want to avoid all the hassles associated with finding the best OEM or ODM service provider in China, Huntersourcing is the best choice. Huntersourcing is a professional OEM and ODM China purchasing agent that will identify the best suppliers, negotiate the price, and follow up the production.
Huntersourcing will act as a middleman and invest time and effort to ensure that you will receive high-quality products at an affordable price. You will save money and maximize your profits without traveling to China.
Conclusion
While OEM and ODM may look similar, they are different. The primary difference lies in product development. OEM suppliers manufacture goods according to the design preference and specifications of the customer and therefore it is the responsibility of the buyer to conduct the research and development. The project may take several months.
On the other hand, an ODM producer handles the research and development part. That is a big benefit for the buyer because the production takes a little time. The buyer also saves time because he/she engages with a few people. Unfortunately, the buyer does not own the intellectual property.
When choosing between the two types of manufacturing, consider your target market and your goal. ODM is inexpensive and a good choice for businesses in the startup phase, while OEM is good for individuals who would want to own intellectual properties.
Related Post
Contact Us Get Free Quote!
* Please kindly fill out the form for inquiry
* we will reply to your inquiry within 24hours