Sourcing High-Quality Rowing Machines from China
1. Introduction
Word-of-mouth advertising is the best way to reach our customers as a company that sells rowing machines. In order to do this, we need to provide high-quality products at low prices. The best way to do this is by offering a wide selection of products at competitive prices and providing excellent service after the sale.
To achieve these goals, we have developed our own manufacturing process that allows us to produce high-quality rowing machines very cheaply. Our goal is to offer you the best possible product and provide you with the best possible service after the sale.
Our goal is simple: To help you maximize your investment in a rower machine. We want you to reach your weight loss or fitness goals faster than ever before!
We know how frustrating it can be when you are looking for a good deal on an exercise machine but end up paying too much for one that doesn't meet your needs or expectations. At Elite Fitness Equipment, we understand this frustration because we have experienced it ourselves at one point or another in our careers as fitness professionals!.
1.1 The growing importance of rowing machines in the fitness industry
The popularity of rowing as a form of exercise is on the rise. The smoother and more fluid motion of rowing provides a low-impact, full-body workout that can be done with minimal equipment. That makes it an ideal choice for people who want to get fit but don't have access to a gym or have mobility issues.
Rowing machines are also becoming more common in commercial gyms, thanks to their high-tech features that make them suitable for any level of user. These include:
• Adjustable resistance levels based on your current level of fitness
• Multiple stroke options (single and double) for increased calorie burn or increased difficulty
• A variety of programs that can be tracked by heart rate monitor or other features with an app.
1.2 China's role as a leading rowing machine manufacturer for the export
The Chinese government has put great effort into promoting sports and fitness, especially rowing.
As a result, China has become a leading supplier of rowing machines for home use. Some foreign manufacturers have had to partner with Chinese companies because of their ability to mass-produce high-quality products at low prices.
2. What is a Rowing Machine?
TA rowing machine is an exercise bench that uses a flywheel to create resistance, which also acts as the primary tool for training your arms and legs. The flywheel in a rower creates a "resistance force" that pulls on the handlebars and feet. Rowing machines are designed to simulate the motion of rowing on water, but many models can be adjusted for indoor use.
Rowing machines have become increasingly popular in recent years because of their versatility, affordability, and ease of use. They are particularly useful for those who want to get in shape or lose weight and build cardiovascular endurance, but they can also be used by those looking to increase their muscular strength and build muscle mass.

3. Rowing Machine Benefits
The best way to get in shape is by using a rowing machine. The best part about it is that you will be able to do it at home without any extra effort or cost. You don't need any special equipment or gym membership because this is something that you can do anywhere, and it is also very easy to use.
Rowing machines can help you lose weight and build muscle mass if used properly, which means that it is not only for those who are looking for quick results but also for those who want to achieve long-term goals like losing weight or building muscle mass. It helps you tone your body and improves your cardiovascular health, which makes it a great addition to any workout routine in order to help you achieve your goals faster than ever before.
Rowing machines are very efficient when it comes to burning calories because they simulate real-life activity by mimicking the actual movements of a rowing boats on the water, thus making them one of the most effective forms of cardio exercise that can be done at home without any additional equipment needed or costs involved.
3.1 Full-body workout
Rowing engages multiple muscle groups, including the legs, core, back, arms, and shoulders, making it a great full-body workout.
3.2 Low-impact exercise
Rowing is a low-impact exercise, which means it puts less stress on the joints than high-impact exercises like running.
3.3 Cardiovascular health
Rowing is an excellent form of cardiovascular exercise, which can help improve heart and lung function.
3.4 Product Range and Specialization
Rowing machines are by far the most versatile pieces of exercise equipment that you can buy. Because they're so simple to use, you can use them for various exercises and programs, something that's not true of any other piece of exercise equipment.
4. Types of Rowing Machines
There are many types of rowing machines available in the market today. Some of them are expensive, and some are very cheap. The most popular ones are:
1. Water rowing machine
These rowing machines work best when connected to water tanks so that they can be filled with water whenever the user requires them. They provide great cardiovascular workouts and toning exercises thanks to their ability to simulate natural life conditions while working out.
2. Foldable rowing machine
A foldable rowing machine is an excellent choice for people who are looking to get their exercise done in their free time. They can easily fold up when not in use and then fold back up when they need to use again. That makes transportation easy, as well as storage space.
3. Exercise rowing machine
An exercise rowing machine is a great way to get into shape and lose weight. It is ideal for people who want to tone their muscles, improve their cardiovascular health, or have fun with friends.
4. Home rowing machine
A home rowing machine is a great way to get started in rowing. These machines are portable and can be stored anywhere in your home. They are also great for people with little space, as they can easily be moved around from one room to another.
5. Magnetic rowing machine
This type of rowing machine uses magnetic resistance, providing you with more resistance than other types. It also has a number of built-in features like an LCD, heart rate monitor, calorie counter, GPS tracking system, and more features which make this type of rowing machine an excellent choice for beginners who want to improve their fitness levels quickly without having to spend too much money on it.
6. Gym rowing machine
The gym rowing machine can help you get in shape with its various features that help you increase your endurance and strength. The best part about this machine is that it can be used at home without hiring a personal trainer or spending money on expensive equipment.
7. Air rowing machine
The machine uses air resistance to provide a challenging workout. These machines feature a fan flywheel that spins as you row, creating resistance.
Air rowing machines are popular among athletes and fitness enthusiasts because they offer a smooth and natural rowing motion that closely mimics the feel of rowing on water.
8. Portable rowing machine
The rowing machine is designed for easy transport and storage. These machines are typically lightweight, compact, and easily folded or disassembled for transport.
9. Wooden rowing machine
Wooden rowing machines are the oldest model of rowing machines. They are made from wood, and they tend to be heavy. Wooden rowing machines have a seat fixed with a backrest and arms. The seat can be adjusted according to your height and weight.
10. Smart rowing machine
A smart rowing machine is one of the best types of rowing machines available in the market today. It features a computer that monitors the rower's performance while providing feedback on how to improve. The computer also keeps track of your workout and records it for you to see later..
5. How to Choose the Right Rowing Machine
Choosing a suitable rowing machine is a matter of preference and budget. Many options are available, so knowing where to start your search can take time. To narrow down your choices, especially when choosing a manufacturer, consider these factors:
5.1 Product Quality
Product quality is a crucial factor when choosing a suitable rowing machine. Various factors determine this quality, including the materials used in construction, the size and weight of the machine, and its warranty coverage. When purchasing a product like this, it's vital to ensure you're getting what you pay for—don't settle for substandard products that don't last long or break down quickly.
5.2 Innovation
Rowing machines are constantly evolving, so choose a machine on the cutting edge of technology. Look for models incorporating new features, like adjustable tension levels, impact sensors, and resistance levels.
5.3 Customization
Suppose you know exactly what you want in a rowing machine. In that case, choosing a manufacturer that offers customization is essential.
That can make all the difference between getting the best possible machine for your needs and settling for something less than ideal. Some manufacturers allow you to upload your design files.
In contrast, others have unique software enabling you to customize your machine. Some even offer free design services.
5.4 Price
Rowing machines vary in price. Try to find the right fit for your budget and ensure that you get value when purchasing a machine for home use or commercial use in a gym setting.
5.5 Communication
Communication is a fundamental part of the relationship between the manufacturer and the customer. The manufacturer should be able to point out any potential flaws in the product so that you can choose accordingly.
5.6 Customer service
Customer service is another important consideration when looking for a rowing machine. Some manufacturers offer customer service via phone or email.
In contrast, others provide live chat support or even local retail locations where customers can meet with an actual person face-to-face while they're shopping for equipment.
It's also important to know what kind of customer support your chosen manufacturer provides before buying their product so you can find out whether they have any policies that might affect your purchase decision.
6. Where to Buy Rowing Machines
You can buy rowing machines in several places, both online and in-person. Here are some options:
Many manufacturers and suppliers advertise their products online, especially from a country like China. These websites have a wide range of models from different brands, and you can compare prices and features to find the best one for your needs. Some of the marketplaces to buy these machines from are:
1. DHgate
2. Chinabrands
3. Amazon
4. Walmart
• Manufacturer websites
Many rowing machine manufacturers, such as Concept2 and Rowgusto, have their own websites where you can purchase their products directly. That can be a good option if you want to buy from the source or are interested in a specific brand or model.
• Specialty fitness retailers
Stores specializing in fitness equipment also carry rowing machines. These retailers may have a more limited selection. Still, they can offer more personalized assistance in selecting a machine that suits your needs.
7. The Advantages of Partnering with a Chinese Rowing Machine Manufacturer
Partnering with a Chinese rowing machine manufacturer can provide several advantages, including:
7.1 Innovative designs
Chinese manufacturers are always looking to come up with new and innovative designs. They want to be the first mover in a particular field and are willing to spend money to make that happen. It means that they have the resources and ability to develop products that no other manufacturer can match. For example, Chinese manufacturers have been able to create the most advanced rowing machines on the market today.
7.2 Technology
China rowing machine manufacturing companies are constantly improving and innovating their products. They continually work on new technologies, materials, and designs to make their machines more efficient and user-friendly. The best thing about this is that these companies can always be counted on for fresh ideas that can help improve the quality of their products, making them more appealing to consumers and better suited for their needs. By partnering with a Chinese manufacturer, you can be sure that your product will be an improvement over those currently available in the market today.
7.3 Competitive Pricing
Chinese manufacturers are known for their cost-effective production methods, which can help you save on production costs. That can make your rowing machines more competitive and improve your profit margins.
7.4 Production capabilities
Chinese manufacturers have a streamlined production process so you can expect fast turnaround times for your orders. That is especially important if you need to replenish stock or quickly meet customer order deadlines.
7.5 Flexibility in Customization
Chinese manufacturers are known for flexibility and willingness to customize products to meet customer requirements. You can work closely with the manufacturer to design and produce rowing machines that meet your needs.
7.6 Product Features
Manufacturers in China offer various types of rowing machines, with many differences in functionality and design. The main feature that sets one rowing machine apart from the other is its design. Some manufacturers offer more than one type of rowing machine, while others specialize in one specific product type..
8. How to Importing Rowing Machines from China
Importing a rowing machine from China is easier than it may seem. Familiarize yourself with the steps to get your machine delivered to your doorstep. Do your due diligence when importing rowing machines from China to ensure you get a quality product at a fair price. Ensure you understand all the costs involved, including shipping and customs fees, and work with a reputable supplier to minimize the risk of any issues or delays.
8.1 Understanding import regulations and Requirements
Suppose you are importing a rowing machine from China. In that case, your first step is understanding the regulations and requirements for importing these products into your country. Each country has its import regulations that must be followed. These regulations typically cover product safety, labeling, and documentation requirements. It is vital to research the specific rules for the product you wish to import and ensure that you comply.
8.2 Calculating import duties and taxes
Importing a rowing machine from China will require calculating the import duties and taxes applicable to your country. The duty and tax rates differ from country to country, so you must understand the rules before importing your goods. Take note of any other restrictions or requirements applicable in your country during importation.
8.3 Assessing lead times and shipping methods
The next step in the process of importing from China is to assess the lead times and shipping methods. That will allow you to determine how quickly you can receive your order and how much it will cost.
The lead time is the time it takes for your Rowing Machine to be manufactured and shipped from China. It varies depending on the manufacturer but can range from a few weeks to several months.
8.4 Ensuring product compliance with international standards
Firstly, you need to determine if the manufacturer is a member of the International Standard Organization (ISO). If it is, then you can be assured that the product complies with international standards and regulations. If not, check whether the product has been tested at an accredited testing laboratory..
9. How to Choose a Rowing Machine Supplier
With the many rowing machine manufacturers available, you can easily get lost in the maze of brands and models. Before you choose a supplier, do your due diligence by researching the different aspects of a rowing machine.
9.1 Evaluating supplier reputation and Experience
As with any purchase, you want to ensure the supplier has a good reputation. When it comes to rowing machines, this is especially important because a poorly built machine can be dangerous and cause injury. A reputable company will have been around long enough to build up a good reputation, so they will be able to supply you with a high-quality product that will last for years to come.
Evaluating the reputation of the suppliers you are considering means checking if they have any past customer reviews. You can also contact them directly and ask about their experience and track record with other customers.
9.2 Assessing product quality and Innovation
Look for a supplier that offers high-quality rowing machines. Check for durability, ease of use, and comfort. A good supplier should be able to provide you with information about the materials used in their products and details about the manufacturing process.
Also, consider how innovative the manufacturer is when designing new types of rowing equipment. While many manufacturers make similar types of rowing machines, some offer features that other manufacturers still need to get on their products. For example, some manufacturers offer cooling fans while others do not. That can be important if your preferred brand needs to have this feature on its product line or if it would improve your workout experience.
9.3 Comparing price and value for money
The cheapest supplier may be just as good as the most expensive one. Still, it would be best if you weighed up the benefits of affordable with the cost of access to training or repairs.
In addition, you should consider what you get in exchange for your money. Do they offer a warranty? Do they offer support? Can they provide spare parts?
9.4 Verifying communication and customer service skills
A good supplier should be easy to get in touch with and should be responsive to your needs. Look for a supplier that offers warranties and after-sales support.
Before you can buy a rowing machine, you need to know the supplier's reputation. You want to be confident that they will provide high-quality machines and support when needed. A bad experience with a supplier could lead to you buying a sub-standard product and dealing with issues later on down the line.
The best way to do this is by checking their website and looking at reviews from previous customers who have bought from them. That will give you an idea of how well they have done in the past, and whether or not they are reliable enough for you to place your trust in them.
10. Maximizing Profits with High-Quality Rowing Machines
Most people want high-quality rowing machines because they're more comfortable, better for your joints, and more fun to use. But when maximizing profits, a high-quality machine is only one piece of the puzzle. Also, develop an effective marketing strategy so that other members know your gym's offerings and have enough money left after buying their equipment to pay for advertising and other expenses associated with running a business — including maintaining your fitness center's equipment over time.
If you want to maximize profits from your rowing machine investment, there are a few things you need to know:
10.1 Boosting your brand's market presence
To maximize profits, you must ensure you are doing everything you can to market your brand. You can create content for social media, blogging, email marketing campaigns, and even paid advertising. The more exposure you get for your brand, the more people will know about it, and the more profitable it will be.
10.2 Attracting new clients and retaining existing ones
The second thing is attracting more clients. Ensure that you're advertising your services regularly and using different communication channels to get more people interested in rowing machines to contact you. Doing this will help you build up a list of potential customers, and it will also help increase the number of sales you make each month.
10.3 Capitalizing on the growing fitness industry trends
The fitness industry is booming, and people interested in getting fit and healthy are overgrowing. By capitalizing on this trend by offering high-quality rowing machines at an affordable price, businesses can better position themselves against competitors who do not provide such products at all or at a higher cost.
11. How can I ensure the quality of rowing machines from Chinese suppliers?
Chinese suppliers are outstanding in manufacturing the best quality rowing machines. They have various types and sizes of rowing machines suitable for multiple applications. However, you must still ensure the suppliers you are importing from sell the best quality products. Buyers can do this with the help of the following:
• Research the supplier
Conduct a thorough background check of the supplier, including their business history, reputation, and reviews from previous customers.
• Request product samples
Before placing a large order, request product samples to evaluate the quality of the rowing machine. That will give you an idea of the materials used, build quality, and overall product functionality.
• Ask for certifications
Ensure that the rowing machine meets all relevant safety and quality standards by asking for certifications such as CE, RoHS, or ISO. These certifications ensure the product has been tested and meets specific quality standards.
• Conduct factory inspections
Visit the supplier's manufacturing facility or hire a third-party inspection company to conduct a factory inspection. That will allow you to see the manufacturing process first-hand and assess the supplier's quality control procedures.
12. What are the common shipping methods for importing rowing machines from China?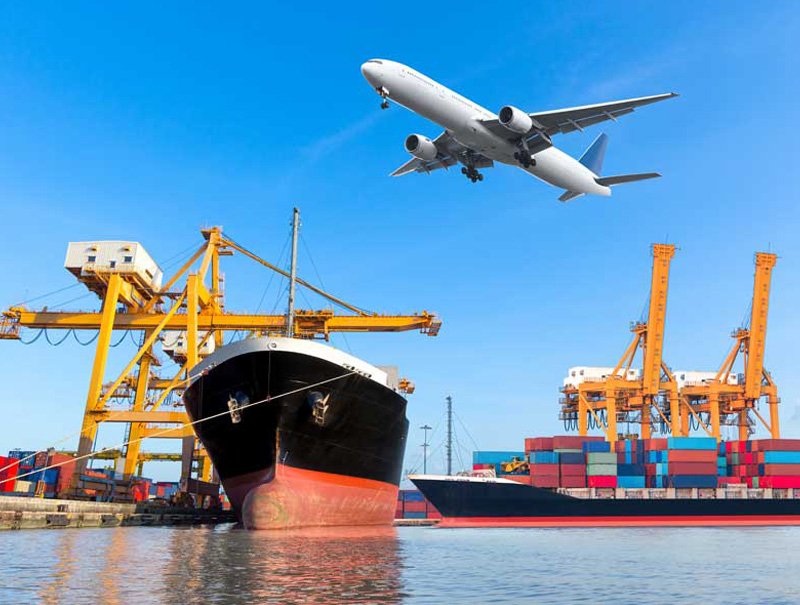 The most important thing to consider when importing rowing machines from China is how the packages are going to be shipped. The most suitable shipping method depends on where you are and how fast you want your goods delivered.
• Sea Freight
Sea Freight is the most cost-effective option for shipping large quantities of goods. It is best for transporting bulky items like rowing machines. The method is also suitable for businesses waiting a little longer for their goods to arrive.
• Air Freight
The option is faster than sea freight, but it is more expensive. Air freight suits businesses that need their goods quickly or have urgent orders.
• Express Delivery
The method is the fastest, but it is also the most expensive. Express delivery is suitable for businesses that need their goods urgently. Still, it could be better for shipping large quantities of goods.
13. Conclusion
Importing high-quality rowing machines from a China-based manufacturer can significantly benefit your fitness brand's success. It enables you to offer your customers a top-quality product at a lower price, which can help you stand out in a competitive market.
Additionally, working with a reputable manufacturer can ensure you receive reliable and consistent products, allowing you to maintain a strong brand reputation.
With the right strategy and partnership, importing rowing machines from China can be smart for any fitness brand looking to expand its offerings and increase its profits.
Related Post
Contact Us Get Free Quote!
* Please kindly fill out the form for inquiry
* we will reply to your inquiry within 24hours