Importing Solar Generators from China: The How-to Guide
1. What Is Solar Generator?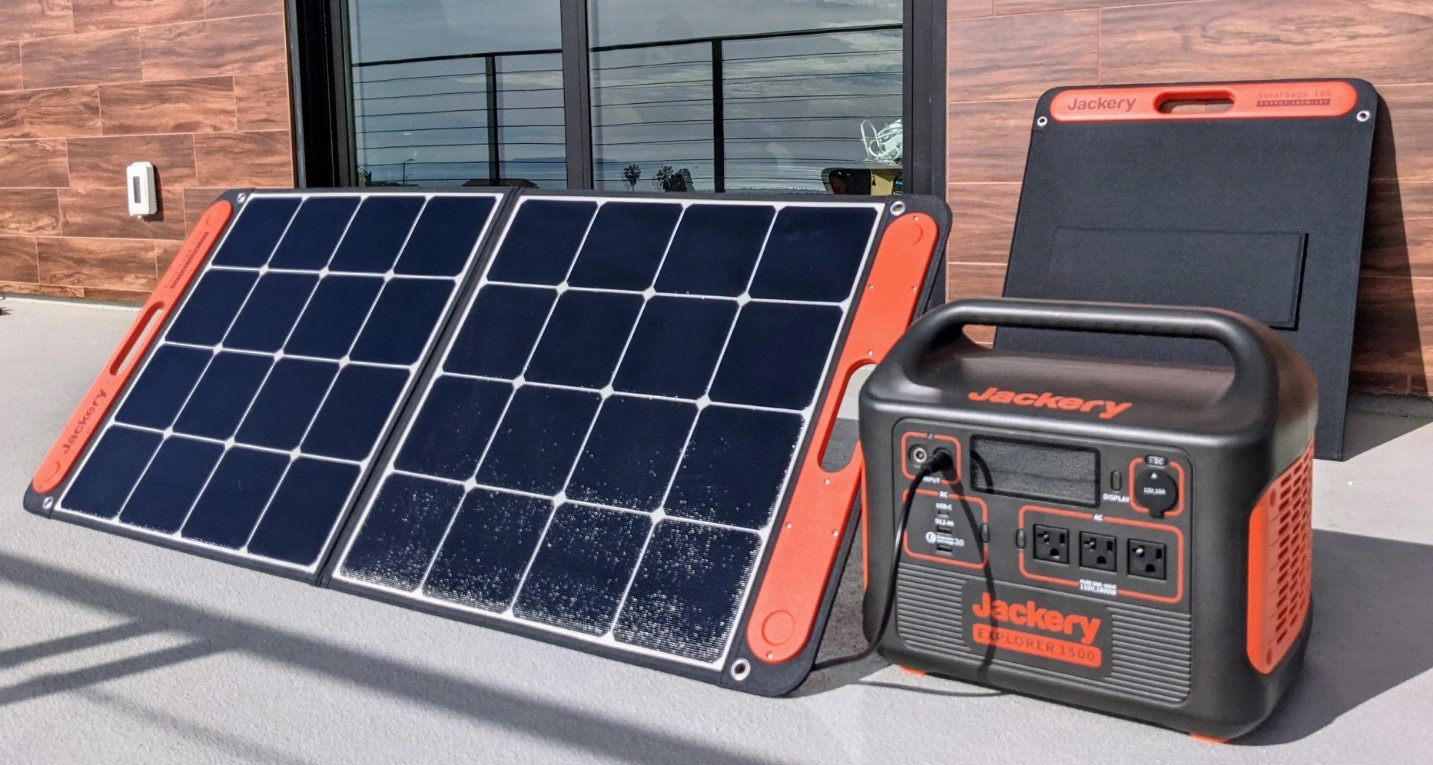 A solar generator refers to a device designed to generate electricity from solar energy. The most common form of solar generator is the photovoltaic (PV) panel, which converts light into electricity through a complex set of chemical reactions.
The PV panel generates a DC, but if you wish to use this current for another purpose, you need an inverter. The inverter converts DC into AC, which can be used anywhere in your home or business.
2. What Are The Benefits Of Solar Generators?
While there are many benefits of using a solar generator, here are some of the top reasons why you should consider installing one:
Save money: When you use a solar generator, you can save money on your electric bill by using the power generated during daylight hours when the sun is shining. That is important because it reduces your reliance on fossil fuels and prevents them from being used up before they have been completely processed through all stages of production.
Environmentally friendly: Many people want to go green in their homes and yard, so they choose solar generators over other forms of energy generation because they are much more environmentally friendly than traditional options like oil or coal-fired plants.
Solar generators are safe: Unlike fossil fuels like oil and gas, solar generators use sunlight to generate electricity. There is no risk of pollution from burning fossil fuels such as coal or natural gas
3. Solar Generator Market Trends
The solar generator market is expected to grow at a CAGR of 25% in the next five years. The growth is mainly attributed to the rising demand for renewable energy and increasing awareness regarding its benefits.
The solar generator market has witnessed steady growth over the past few years, with the global demand increasing at an annual rate of around 11%. Several factors, such as rising demand for solar energy, technological advancements, and government initiatives, primarily drive this growth.
4. What Are the Types Of Solar Generators?
Solar generators are available in various types. Some are portable, some are stationary, and some have an inverter.
• Portable solar generators
Portable solar generators can be used during power outages to power your home or business. They are lightweight, easy to carry and assemble, and can be taken anywhere you need power. Emergency generators also fall into this category. A 500-watt solar generator is one of the most popular sizes in this category.
• Stationary solar generators
These are often used as backup power sources for homes and businesses. They can provide emergency power and charge your batteries when the grid goes down.
• Outdoor solar generators
Big solar generators are larger than small units and can power an entire home or business. These units range from about 30 to 200 watts and can be plugged into the grid during peak hours. They usually require more maintenance than smaller models because they are more powerful and will consume more electricity when running.
It can be a1000 watt solar generator that can power larger areas of the home or business. 1000-watt models can also power larger appliances like refrigerators, freezers, and heaters.
• Lithium solar generator
Lithium solar generators are the most powerful units on this list. They have a higher output than all other solar generators and are often used for large-scale projects. Lithium batteries are commonly used in these systems because they have a long life span, allowing for continuous use for years.
• 1000-watt solar generators
A 1000-watt solar generator can provide up to 300 watts of power for charging small appliances like radios, televisions, and cell phones; however, these devices are not designed for off-grid use because they do not provide enough energy for powering large appliances like air conditioners or furnaces.
• 1500-watt solar generator
A 1500-watt solar generator is a higher output model suitable for commercial businesses where they need to run large air conditioning units or other large electrical devices that require more juice than smaller models can provide. It is an excellent choice if you want a home solar generator.
• 2000-watt solar generator
This type of solar generator is commonly used by families or businesses that need to run large amounts of electricity during emergencies or blackouts.
• 3000-watt solar generator
The solar generator has a capacity of 3000 watts. It is used for residential purposes and small businesses.
• 5000-watt solar generator
This type of solar generator produces 5kW of power (5kWh). This size can quickly charge multiple electrical devices, such as laptops, phones, or speakers when camping or RVing during summer.
• 4000-watt solar generator
This type can produce up to 4 kilowatt hours (kWh) per day, enough to power small residential or business operations. It can also be used as an outdoor power system for larger homes or businesses with access to an electrical grid. It is often used in remote locations with no reliable electric grid or sufficient sunlight to meet daily needs.
• 6000-watt solar generator
The 6000-watt solar generator is another popular type available at affordable prices. These units provide enough power to run two-three households or businesses, depending on the size of your home or business.
5. Is A Solar Generator Worth It?
Solar generators are a great way to power your home when the sun is not shining. But they are not just for emergencies; they can also be used to provide power during the day and night when it is most needed.
If you are considering getting a solar generator, you might wonder whether it is worth it. Well, they are worth it because they are environmentally friendly. You can also use it during power outages.
6. How Do Solar Generators Work?
Solar generators work by converting sunlight into electricity. The most common types of solar generators are photovoltaic (PV) cells and concentrator photovoltaics (CPV). PV cells convert the light energy directly into electricity. In contrast, CPV converts the light energy into heat, which is then used to boil water and produce steam.
The most common type of solar generator is called a solar panel system. These systems use solar panels usually mounted on a roof or the ground and connected to an inverter (which converts DC from the panels into AC). The inverter sends DC power to your home through an electrical outlet or battery bank.
7. How Long Do Solar Generators Last?
Solar panels are designed to last for at least 25 years. That is the most common life expectancy for solar panels. It is a precautionary measure to ensure your investment lasts as long as possible.
The 25-year life span is based on many factors, including the quality of the panel material, its maintenance, and how much sun it receives.
8. Which Solar Generator Is The Best?
The answer depends on the size of your project and how much power you need. If you need to generate a lot of power, it will cost more to buy a large-scale system. You can choose between three solar battery chargers: a portable solar generator, a grid-tied unit, and an uninterruptible power supply (UPS).
9. How Much Do Solar Generators Cost?
The price of a solar generator will vary depending on the size and type of system. For example, a small off-grid solar generator can cost $3,000 or less, whereas larger systems can cost more than $10,000.
10. What Size Solar Generator Do I Need
The size of your solar generator will depend on how much power you need. However, an average household uses between 400 and 1000 watts per hour depending on the season, hours of sunshine, and the number of people using electricity at once.
11. The Best Solar Generators Brand On The Market
Many solar generator brands are on the market today, and finding the best one requires a bit of research. Here are some top brands:
• Yeti solar generator
Yeti's solar generators are powerful and versatile, perfect for powering your home during power outages or emergencies. The Yeti Solar Generator has a battery backup, so it can run even when the grid fails. The Yeti Solar Generator has a large capacity (up to 15kW), so you can run your whole home off of it, giving you plenty of power when necessary.
The Yeti solar generator is straightforward, with an included mobile app that allows you to monitor its performance remotely. That makes it ideal for remote locations with no electricity or internet access.
• Titan solar generator
Titan is a trendy brand in the solar industry. The company has been around for several years and has earned a reputation for innovation, quality, and reliability. Titan solar generators are used in various residential and commercial projects.
• Ecoflow solar generator
Ecoflow solar generator is a brand that has been around for a long time and is known to be one of the best brands in the industry. It offers environmentally friendly products that do not use harmful chemicals. The company also uses renewable energy sources to produce its products, which makes them even more environmentally friendly.
• Honda solar generator
Honda generators are known for their reliability, durability, and affordability. They are also known for being super quiet and compact. The Honda solar generator is an excellent choice for anyone who needs an affordable solar generator for their home or business.
• Jackery solar generator
Jackery is a top brand when it comes to solar generators. They offer a range of products that are both affordable and efficient. Jackery solar generators are also easy to use, making them ideal for a portable power solution.
.
12. Where To Buy Solar Generator?

The solar power industry has been seeing a lot of growth over the last few years, and many new players are entering the market. The biggest reason for this is the falling prices of solar panels coupled with increasing government incentives. That makes it easier for companies to switch from fossil fuels to renewable energy sources.
The best way to start your own business in this sector is by sourcing your products from China-based manufacturers and suppliers. Here are some of the top Ecommerce platforms where you can find products from Chinese manufacturers:
12.1 alibaba.com
12.2 made-in-china.com
12.3 dhgate.com
12.4 globalsources.com
12.5 aliexpress.com
12.6 chinabrands.com
12.7 huntersourcing.com -China sourcing agent
13. How To Choose The Best Solar Generators Manufacturer?
Choosing the best solar generator manufacturer is a challenging task. It is crucial to know the right one if you want to get a good quality product. There are many different factors that you will need to take into consideration:
• Solutions
A solar generator is a device that converts the sun's energy into electricity and uses it directly to power your home. When buying a solar generator, you should ensure that it has the best solution for your needs.
The solution refers to how it generates electricity and what technology is used to do this. Different solutions are available today, and you must choose wisely to get the best product for your needs.
• Design
The design of a solar generator is one of the essential features to consider when buying one. Look for a product that has a sleek and modern design that will be able to fit well in your home or garden.
The size and shape of the product also matter, especially if you want to place it in your yard or garden.
• R&D
The second thing you need to look for in a solar generator manufacturer is their research and development (R&D) department.
It is from the R&D team that the company will come up with new designs and technologies that can be used in their products. They also develop new ideas to make better products for their customers.
• Quality
The quality of the solar generator is one of the most critical factors in choosing a good one. The quality of the product should be checked before making any purchase. Ensure that the generator has been tested and approved by an authorized body to ensure it is safe to use.
• Price
Another thing that you should consider is the cost of the product you want to buy from them. You must always ensure it is within your budget before making purchase decisions. If the price is too high, other options might be available for less money. You should also check on how long it takes them to deliver your order once you have paid for it because this can affect whether or not they can meet your deadline.
• Certifications
Ensure that your solar generator has been certified by an accredited body to meet all safety standards. There are many certifications available, and they can help you choose the best company for your needs. For example, UL and CSA are some of the most popular ones in the industry today.
• Service
Another factor that you should consider when choosing the best solar generator manufacturer is customer service. After purchasing, it is always important to know how well your company will respond to any problems with your products or services.
Ensure that their customer service team is available 24 hours a day and seven days a week so that they can answer any questions that you might have about their products or services immediately without having to wait for too long or call them back later on when they are busy working on something else
• Warranty
Companies will often offer warranties on their products if they are sold in bulk quantities or if they sell many different types of products at once (for example, if they sell garden equipment).
The warranty can be helpful if something goes wrong with your product after purchase; however, it does not cover everything and should be checked carefully before buying anything expensive or high-tech.
14. Top 10 Solar Generators Supplier In China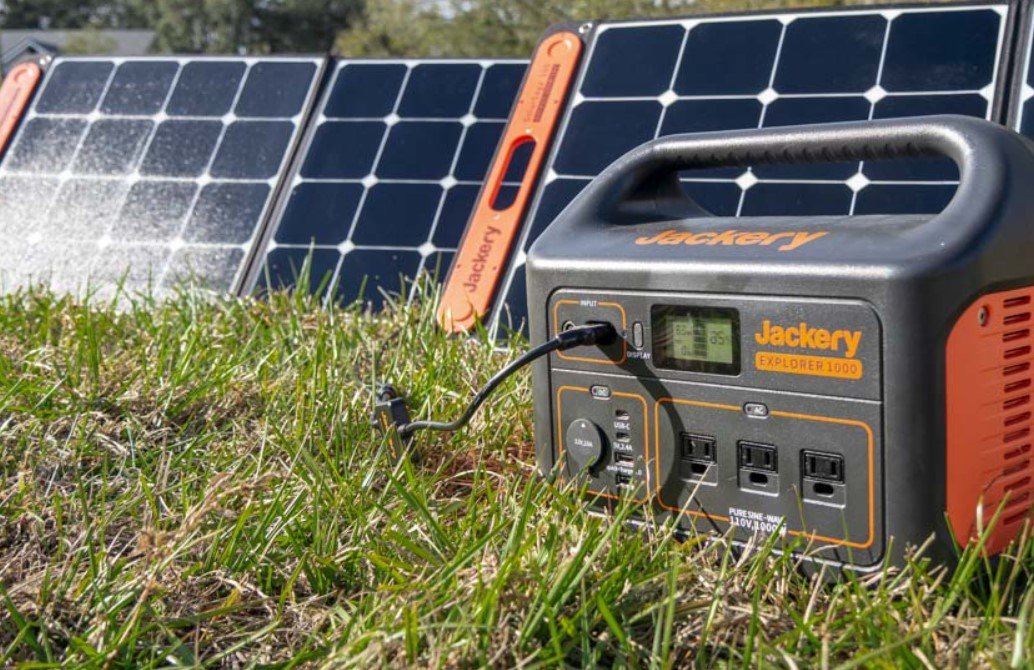 China is a country that has been developing rapidly in recent years. It has a lot of portable solar generators, which are used to convert the sun's energy into electricity.
The best solar generator suppliers in China will have a wide range of products to choose from. We have compiled some of the best solar generator suppliers in China so you can find the best value for money.
14.1 Foshan Tanfon Energy Technology Co., Ltd
The first on our list of generator manufacturers is Foshan Tanfon Energy Technology Co., Ltd. It is a professional manufacturer of solar power generators in China. It can produce high-quality products with competitive prices and short lead times.
The solar generator manufacturer exports its products to more than 70 countries, such as the USA, UK, Germany, France, Italy, etc.
Its main products include portable solar power generators for camping/backpacking/traveling purposes; dual USB charging stations for phones/tablets/laptops; an inverter for charging electric vehicles and mobile devices; inverter-based off-grid solar systems for rural areas etc.
Its products are widely used in different fields, such as disaster relief operations (earthquake), military fields (camping), industrial fields (off-grid power supply), etc. The company has an official website, https://www.tanfon.com/, from which you can get its contact information.
14.2 Zhejiang DongShuo New Energy Co., Ltd
Zhejiang DongShuo New Energy Co., Ltd specializes in manufacturing and selling solar power generators mainly for the domestic market but also exports to many countries, including the USA and Europe.
The solar generator supplier has been committing to developing new technology for years. Its products have been exported to over 30 countries, including the USA.
It has its factory, which has an annual production capacity of over 10 million Watts. It also has its engineers team who are experienced in designing and developing new products according to customers' requirements.
The company has an easy-to-navigate website, https://www.dsneg.com/, which includes its products, prices, and descriptions.
14.3 Beijing Multifit Electrical Technology Co., Ltd
Beijing Multifit Electric Technology Co., Ltd is a professional manufacturer and exporter of solar power generators.
Its products are mainly used in green energy, such as solar water heaters, outdoor solar generators, solar panels, lithium solar generators, DC/AC inverters, etc.
It is one of the solar generator manufacturers focusing on processing different types of solar products for many years, including mono-crystalline silicon solar panels, poly-crystalline silicon solar panels, monocrystalline silicon solar modules, and crystalline silicon wafer-based modules.
Its products reach Europe, North America, Australia, and other countries worldwide through direct sales and distribution channels. You can discover hundreds of product descriptions at https://www.vmaxpowerpv.com/.
14.4 Blue Carbon Technology Inc.
Blue Carbon Technology Inc. is one of China's leading suppliers of wholesale solar generators. It has been supplying solar energy generators and products to many customers worldwide, including Australia, Turkey, South Korea, etc.
The factory has years of experience in manufacturing quality solar power generators. They also ensure that their products meet international standards and are reliable for long-term use.
The company is always willing to cooperate with its customers worldwide to build a brighter future. You are invited to visit https://www.bctvnergy.com/ for a chance to look at some of its best-selling products.
14.5 Dongguan Fenggang Jingge New Energy Electronic Factory
Dongguan Fenggang Jingge New Energy Electronic Factory is a leading manufacturer of solar generators and other related products.
The factory is one of the best suppliers of solar generators in China. It also produces a wide range of electrical products such as inverters, chargers, batteries, etc.
Visit http://www.epower888.com/ to discover why you should purchase your home solar generator from this solar generator manufacturer.
14.6 Jiangxi Vigorous New Energy Technology Co., Ltd
Another leading professional manufacturer of solar generators in China is Jiangxi Vigorous New Energy Technology Co., Ltd. It has the most advanced production and testing equipment, which can meet the requirements for testing and certification of all kinds of solar generators.
The factory is equipped with a large workshop with the most advanced technology and equipment to support the development of solar generators.
Jiangxi Vigorous New Energy Technology Co., Ltd has everything from mini solar generators to camping solar generators. More details about this company are available at https://www.vigorous-power.com/.
14.7 Shenzhen Poweroak Technology Co. Ltd
Shenzhen Poweroak Technology Co. Ltd is a professional manufacturer of solar energy systems, battery chargers, and other products.
The best thing about this solar battery generator manufacturer is that it has a solid and experienced team that can provide you with the best quality products at competitive prices.
It has been providing various solar generators like emergency solar generators for many years, and its products are sold worldwide. It offers high-quality solar generators at competitive prices with great service and after-sales support.
Check https://www.poweroak.com/ out if you are interested in solar generators in China.
14.8 ShenZhen UFO Power Technology Co., Ltd.
Shenzhen UFO Power Technology Co., Ltd. is a leading manufacturer and exporter of high-quality solar products with a rich experience in research and development, manufacturing, and international trade.
With over ten years of production experience, they can provide customers with high-quality products at competitive prices. Many customers have praised the company as one of their most trusted suppliers because of its excellent service.
You can read product descriptions at https://www.ufobattery.com/ to find more information about its power station generator and other products.
14.9 Shenzhen Skyworth Photovoltaic Technology Co., Ltd.
Skyworth PV is a high-tech enterprise integrating R&D, manufacturing, and sales. Its main products are solar panels, inverters, camping solar generators, and battery systems.
It can produce all kinds of high-quality solar panels with different specifications and voltage outputs, including mono-crystalline silicon solar panels, polycrystalline silicon solar panels, amorphous silicon solar panels, thin-film solar panels, etc. The company can also produce power station generators.
According to its website, https://www.skyworth-pv.com/, the company has over ten years of experience in PV module production. It can provide you with your special requirement for the products we sell.
14.10 Yozeal new energy technology Co., Ltd
Yozeal new energy technology Co., Ltd is a leading supplier of wholesale solar generators and other solar power generation systems. It specializes in the design and manufacture of solar power systems. The company has established a multi-axis robotic assembly line, providing customers with complete solutions for the professional assembly of their products.
The company is one of the most innovative and professional companies in this field. It offers the best solar generators at competitive prices with excellent service to all customers.
Visit http://www.yz-solarenergy.com/ for more details if you are interested in importing the best solar panel generators from China.
15. Solar Generators FAQ

15.1 What are portable solar generators?
A portable solar generator is any device that converts sunlight into electricity. The type of equipment you have will depend on the power rating needed and how much time you need to spend charging it up. Portable solar generators can be used for emergency power or to recharge batteries for other devices.
Portable solar generators are a great way to keep your car, phone, and other electronics charged while out in the wilds of nature. They can also be used to power camping equipment such as flashlights and lanterns, or they can be used as an auxiliary power source when not connected to a vehicle.
15.2 If you have solar panels do you need a generator?
Yes, you may still need a generator. Solar panels are more energy-efficient than generators but have a smaller power output.
A generator is a perfect addition to your solar system because it can supply additional electricity when the sun is not shining. That is especially useful during winter when less sun and temperatures get colder.
A generator can also be used on cloudy days or evenings when you want light inside your home. If you own a small solar system, then it may be optional for you to use a generator. However, if you have bigger solar panels, it makes sense to invest in one.
.
15.3 What solar generator can power a house?
The amount of power needed depends on the type of appliance and how it is used. For example, if you want to watch TV, you will need a lot more power than if you are going to listen to music or do some work.
• So, how much power do you need? There are several ways to find out this information:
• Use an online calculator (such as this one) that tells you exactly how many watts your appliances use.
• Contact an electrician who can measure the wattage of each appliance and then calculate how much electricity they use collectively.
• Measure the wattage yourself with a Watts Up meter (available at most hardware stores).
15.4 Which wastes more energy: the air conditioner or the heater?
The answer is: a solar generator that has an output of about 120VAC or more can power a refrigerator. That is because most refrigerators have a rating of 120VAC or more. A typical household refrigerator has an output of about 12VAC, which means a 12V solar generator can power it.
15.5 Where does solar energy get stored?
Solar energy can be stored in batteries, capacitors, and the air. Batteries are used in photovoltaic systems and are charged during daylight when there is enough sunlight for solar panels to generate electricity. Capacitors store electric charge and are used in photovoltaic and solar thermal or hybrid systems.
In addition to these three types of storage, there are other ways to store solar energy, such as using it at night when it is not sunny enough for panels to produce electricity.
.
15.6 How long do solar generators take to charge?
The charging time of your solar generator depends on the quality of the solar panel and the battery's size, weight, and efficiency. The more wattage you generate, the quicker it will charge. The higher your battery capacity is, the faster it will recharge.
The charging time for a 12V lead acid battery is about 14 hours when fully discharged and 24 hours with a 30 amp hour capacity.
The charging time for a 24V AGM battery is about 11 hours when fully discharged and 23 hours with a 60 amp-hour capacity.
The charging time for a 12V Gel Cell or EVSE battery is about 10 hours when fully discharged and 21 hours with a 30 amp hour capacity.
The charging time for a 24V Gel Cell or EVSE battery is about 8 hours when fully discharged and 18 hours with a 60 amp hour capacity.
15.7 How to compare solar generators
An excellent way to compare solar generators is to look at their annual energy output. A watt-hour (Wh) is the unit of measure for measuring electrical energy, equal to 1 Joule per second. For example, if a 100W solar panel produces 0.1kWh daily, it would be 10kWh in a year.
In comparison, a 1000W generator will produce more than 10kWh daily, but it will only be able to generate up to 0.1kWh each day because of its smaller size and lower efficiency.
15.8 What is the best solar generator for home use?
The best solar generator for home use will depend on your needs. An RV or camper is the answer if you want a portable power solution that can be used on the road. These generators are ideal for camping trips, boating, and other outdoor activities.
Suppose you want to use your generator indoors. In that case, the best choice is an inverter-based system that takes AC power from the grid and converts it into DC power that can run appliances or charge batteries. This system has some advantages over direct drive because it does not have moving parts, so it is quieter and less likely to fail in severe weather conditions.
15.9 Which is better for the money: RV solar panels or a generator?
RV solar panels are an excellent option for people who want to run off the grid but still have access to a power source. If camping or boondocking, you will need a generator to keep the lights on.
Generators can run on gas or diesel, which is not suitable for the environment. On top of that, generators are expensive and require maintenance — they need fuel filters, oil changes, and so on.
On the other hand, RV solar panels give you all of the benefits of a generator without any drawbacks. Solar panels will never run out of battery power (unless you leave them in direct sunlight for too long) and do not require maintenance or upkeep.
15.10 What is the best portable camping generator?
The best portable camping generator is one that you can easily carry and set up anywhere. If you want to be able to use your generator for multiple days at a time, make sure it is small enough to fit in your vehicle or backpack.
16. Why Choose Huntersourcing As Your Solar Generators Sourcing Agent?

Huntersourcing offers you professional advice on all matters related to importing solar generators from China. The sourcing agent helps you choose the right brand of solar generator that suits your requirements and budget.
You will also benefit from its free shipping services, which are offered by UPS or FedEx, depending on the size of your order. So you will receive the best shipping & logistics services. The agency also provides free customs clearance services for all orders placed through them, so they do not incur additional charges when products arrive at the destination country.
Huntersourcing has a robust, efficient team that enables it to offer professional consulting services to help you choose the best generator design. It also has a research team to provide customers with the latest product information, including specifications, cost analysis, etc. The team collects its information from product research and market research. It has a special team for quality control who will inspect all products before shipment. The research team also performs factory audits on every manufacturer it partners with.
Huntersourcing has an extensive network of manufacturers in China who can supply you with high-quality solar generators at competitive prices. The excellent relationship the agency has built with these manufacturers enables it to go through the price negotiation process smoothly to ensure you are paying only what you should.
The agency also offers 24-hour customer service support, so you can always get help whenever needed.
Summary
We hope this guide was helpful for you and improves your search for the best solar generator. It pays to investigate before buying but as a general rule, import your products through an agent like Huntersourcing.
To learn more about choosing the best solar generator manufacturer, contact Huntersourcing to talk to their representative.
Related Post
Contact Us Get Free Quote!
* Please kindly fill out the form for inquiry
* we will reply to your inquiry within 24hours