Discover Wallpaper Manufacturers in China with Our Aid
1. Why Wallpaper?
Wallpaper is a great way to add a pop of color and texture, but it is also a great way to decorate the walls in your home. It is one of the most versatile products you can buy. You can choose from various styles, textures, and colors to fit any room in your house.
People can also use wallpaper to create an inexpensive DIY project that will give a home some much-needed updates. If you are looking for a quick and easy way to update your home, consider using wallpaper as your primary source of inspiration.
On the same note, if you are an entrepreneur looking for a lucrative business, you should start sourcing wallpapers in bulk from China and selling them at higher prices to make profits. They are always in high demand. Besides, you can find these products at lower prices from Chin suppliers.
2. What Wallpaper Should I Use?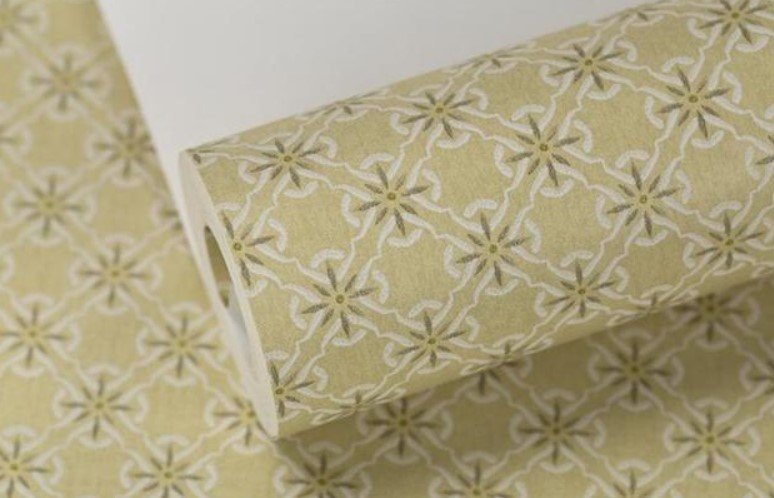 The answer is straightforward. It depends on your living room, bedroom, and other rooms in your house. The most important thing is that you have to choose the right color of the wallpaper for the room where you will apply it.
When choosing a wallpaper, it is vital to consider the size of your home and the style you want to achieve. You can find many types of wallpapers. The most common wallpaper types include:
• 3d wallpaper
3D wallpapers are the most popular choice for many homeowners. They are a great way to brighten your home while providing a unique look. 3D wallpapers have become more popular thanks to their ability to add depth and dimension to an interior design project. You can find many different styles of 3D wallpapers, including neutral colors, traditional patterns, and more.
• Fabric/textile wallpaper
Fabric wallpapers are made from fabric, often woven or printed with designs or images. They can be used as an alternative to wallpaper if you want something with more character and interest than plain paper or vinyl sheets. Manufacturers continue to develop new designs in fabric wallpapers, so you should always keep an eye out for new ones when shopping for your next purchase.
• PVC wallpaper
PVC wallpaper is a popular choice for many people. It is easy to apply, and the material is water-resistant and durable. People can use PVC wallpaper in many different ways. The main benefit of using this type of wallpaper is that it is easy to wash, which makes it ideal for high-traffic areas such as kitchens.
• Non-woven Wallpaper
Non-woven wallpaper, also known as paper-backed wallpaper, is a thin layer of paper printed on the wall. It comes in rolls, and people often use it in kitchens, bathrooms, and bedrooms. The non-woven wallpaper is usually made from recycled paper and can have varying colors, patterns, and textures, depending on the manufacturer.
• Vinyl Wallpaper
Vinyl wallpapers are also made from PVC and are more durable than other types. They come in many different colors and patterns that suit any design style. Vinyl wallpapers are perfect for homes with high humidity levels because they prevent water from sticking onto the wall when it rains.
• Photo Wallpaper
Photo wallpaper is a good choice for those who want to add some art to their room. This wallpaper is a great way to express creativity and personality while maintaining a classic look. Photo Wallpaper is also simple to install and can be made from photographs you have taken or purchased online.
• Fabric / Textile Wallpaper
Fabric textile wallpapers come in many different textures and designs, including damask, toile, and velvet. Some fabrics come with a backing material installed over wood paneling or painted walls without changing their look or texture. They are also ideal for covering furniture or other items around your home when you want to add texture to an area without making a large change in appearance.
• Textured & Embossed Wallpaper
This type of wallpaper is made with various textures, including embossed designs or raised surfaces. The embossed designs make it look like there is texture on the wall, but it is not there. The raised surfaces give an illusion that the wall is higher than it is. That can be great for a kitchen or bath because it creates an illusion of space without needing to paint a large area.
• Natural material wallpaper
Natural material wallpaper is a popular choice, especially if you have a neutral or contemporary style. It consists of materials such as cotton, linen, or wool. You may also see it called flax, hemp, and jute. These are low-maintenance options and will look the same for many years.
• Paintable wallpaper
Paintable wallpaper resembles spray paint splatters on your walls, making them look more artistic. It is an excellent choice if you want something that looks like you painted your walls but without the mess. It also works well in any room where you want to add color or texture while keeping things simple.
• Metal wallpaper
Metal wallpaper is often silk-screened or printed with a metallic powder that reacts to the light and gives it a shimmering effect. Metallic wallpapers can be installed on any wall finish, including wood, plaster, brick, and concrete. The metallic finish allows you to highlight the natural beauty of your walls without covering them up with paint or wallpaper paste. They also look great in kitchens, where they reflect light from above, making them seem much brighter than they are.
• Paper wallpaper
You can use paper wallpaper to create a simple but sophisticated effect. Paper wallpapers are perfect for small spaces, as they are easy to hang and maintain. You can use them on walls, ceilings, furniture, and mirrors. The price of paper wallpapers is much lower than other types of wallpaper.
• Satin wallpaper
Satin wallpaper is a kind of paper that has a matte finish. It is also referred to as semi-gloss, with a water-resistant coating on its surface. This type of paper is ideal for bathrooms, kitchens, and bedrooms. You can use satin wallpaper in any room in your home, but it should be placed near a window so that you can enjoy the natural light coming through.
3. How Wallpaper Is Made?
Wallpaper is an art form, but it is also a craft. The best wallpaper is made by hand and requires patience and precision. Here are the basic steps to creating a wallpaper.
Step 1: Making the paper
The first step is to make a stencil out of your design. If you are making a wallpaper with fabric, You can skip this step because it is easier to trace your design directly onto the textile. However, if you use cardboard or paper, you must create a stencil first.
Step 2: Preparing your paper for printing
After creating the design, it is time to prepare your paper for printing. You can do this by spraying on some water-based glue and letting it dry. You can also use spray adhesive if you prefer. Once it is dry, you will need to press it down onto a piece of newspaper or cardboard until it sticks firmly (this will happen much easier if you use spray adhesive). Then put another layer of newspaper under the paper and let it sit for about 30 minutes before removing any excess glue with an old toothbrush or sponge.
Step 3: Printing your design
After waiting for 30 minutes, remove any excess glue by rubbing off any extra adhesive with an old toothbrush or sponge, and then cut out all the pieces you want to be printed onto it. Depending on your specific preferences, you can choose any of the following printing options:
• Surface Printing
• Gravure Printing
• Silk Screen Printing
• Rotary Printing
Step 4: Repasting
Repasting or pasting down is the next step. Before applying paste to the back side of your paper, prepare it with a brush or roller by brushing off any excess paste before applying more. Pressing down will help secure the pattern while leaving room for adjustments later (if needed).
Step 5: Packaging
Packaging your wallpaper is the last step. It helps prevent any possible damage that could occur during storage or shipping.
4. How Much Does Wallpaper Cost?
The wallpaper price depends on several factors, such as the brand name and quality, whether it has gold or silver leafing, and an embossed design.
The cost of wallpaper can range anywhere from $14 to $180 per roll. The cost varies depending on the size of the roll, but generally speaking, you will pay more for larger rolls. If you look at wallpapers made from reclaimed materials, they will be more expensive than those made from new materials.
5. Where Is Wallpaper Made In China?
China is a country that has a lot of wallpaper factories. China is well-known for its beautiful, long-lasting wallpapers. It is also the largest wallpaper producer and the country with the most significant number of wallpaper factories. While you can find these factories in various towns and cities, most of them operate on the following bases:
• Shaoxing, Zhejiang
• Guangzhou, Guangdong
• Wuxi, Jiangsu
• Wenzhou, Zhejiang
• Linyi, Shandong.
6. How To Import Wallpaper From China?
When you buy wallpaper from China, you will find many factors to consider. There are some aspects that you should take into consideration before purchasing the wallpaper.
First, decide which type of wallpaper you want to purchase. If you have unique needs, you can find a factory that can manufacture custom wallpaper.
The second thing to do is to decide whether you want a brand or OEM. Either of the two options is excellent for businesses depending on the needs of your needs.
The third factor is the quality of the product. Ask the supplier what material they are using to make their products. To be sure of the quality, ask for a sample. Once you receive a sample from a potential supplier, check if its wallpaper quality meets your standards.
Another factor to consider is the color. Ensure that the wallpaper manufacturer can supply you with all the color options you want..
7. Where To Buy Wallpaper In China?
B2B e-commerce platforms and sourcing agents have become the preferred choice for businesses to buy wallpaper in China.
In China, there are a lot of sourcing agents and online platforms that provide B2B services. These platforms act as intermediaries between suppliers and buyers. The main advantage of using these e-commerce platforms is that they can offer hassle-free transactions and are easy to use. The most popular business-to-business platforms and sourcing agents are:
• alibaba.com
• made-in-china.com
• dhgate.com
• globalsources.com
• aliexpress.com
• chinabrands.com
• China sourcing agent –huntersourcing
8. Wallpaper Wholesale Market In China?
There are many wholesale markets in China, but the best ones to visit are those that offer customers the opportunity to try out their products. These markets will be large enough to accommodate all of the suppliers and buyers, and they are near major cities. You must find a place where you can see what everything looks like before you buy it.
Some of the largest wallpaper wholesale markets in China are:
• Keqiao China textile City wallpaper wall fabric market
• Yiwu small commodity wholesale market
• The Shanghai International Import and Export Fair
9. Top 10 Wall Paper Factory In China
China is the best place to find quality products at affordable prices. You can get the best wallpaper factory in China from a top-notch manufacturer or a small cottage industry.
The quality of these products is also outstanding as they are made with high-quality raw materials and advanced technology. The cost of a high-end wallpaper factory in China is usually much higher than a standard one because it has to meet production standards that are not required for low-cost options.
You will also find some companies that offer custom printing services, which can be a real advantage if you want to produce your designs and logos.
To buy affordable wallpapers, you should consider importing them from China. This section will introduce an ultimate wallpaper manufacturers list with information about the top 10 wallpaper suppliers in China that you can import from.
9.1 Max Wallpaper Decoration Co., Ltd.
Max Wallpaper Decoration Co., Ltd is a wallpaper factory that produces high-quality products. The company has been making wallpapers for more than 15 years. They are one of the top wallpaper manufacturers in China and have been exporting their products to many countries, such as Europe, America, and Australia.
They offer various wallpapers, including traditional Chinese patterns, modern artworks, and photos. The wallpaper manufacturer uses top-quality materials such as silk, cotton, and linen. They also focus on customer satisfaction by offering free samples for customers who want to test their products before buying them. Max Wallpaper Decoration Co., Ltd. has an easy-to-navigate website that you can visit to check its products. Its official website is https://www.wallpaper-manufacturers.com/.
9.2 Zhejiang Ever-Power Decoration Co., Ltd.
Zhejiang Ever-Power Decoration Co., Ltd. is one of the most famous wallpaper manufacturing companies that you can find in China today. The factory produces high-quality wallpapers with beautiful designs suitable for interior and exterior use. You can also choose various colors and textures to create your custom design or theme for your home or office space. You can visit https://www.china-wallpapers.cn/ for more details about the services of this company.
9.3 Zhejiang Ever-Power Decoration Co., Ltd
Zhejiang Ever-Power Decoration Co., Ltd is another great wallpaper manufacturer in China that offers high-quality wallpapers at affordable prices. They have an impressive collection of wallpapers that you can use in your home or office space to create an attractive atmosphere on your walls. You can also get them printed on canvas, furniture, and more. If you want to know more about their products, visit their website, https://wallpaper-ssj.com/, right now.
9.4 Lanca Wallcovering Co., Ltd
Lanca Wallcovering Co., Ltd. is a professional wallpaper manufacturer in China. We have a team of expert designers who can design and produce quality wallpapers. It makes its products from high-quality materials that are durable and easy to install.
The company has many factories, including the factory located in Shenzhen and the factory located in Jiangsu province. The main product is wallpaper, with various patterns, styles, sizes, and colors available for you to choose from. You can also choose from its decorative items such as frame paper, curtain paper, and others. You can view a few pictures of these products at http://www.lcwallpaper.com/.
9.5 Yangzhou Eastshow Decorative Material Co. Ltd
Yangzhou Eastshow Decorative Material Co. Ltd, also known as ESDM, is a top wallpaper manufacturer in China. They have been in the wallpaper industry for more than 20 years and have established themselves as one of the best 3d wallpaper suppliers in the market. They specialize in producing high-quality wallpaper for residential and commercial use.
They offer a wide range of designs, including traditional Chinese patterns, modern 3D effects, and abstracts. Suppose you are looking for custom wallpaper manufacturers to supply you with the best quality products at the lowest prices. In that case, this company can help you achieve it by offering a wide range of designs at affordable prices. You can visit https://www.eastshowwallpaper.com/ to know more about the company.
9.6 SSJ Decoration Co., Ltd
SSJ Decoration Co., Ltd is a professional self-adhesive wallpaper manufacturer in China with more than ten years of experience. The company has its factory and warehouse, ensuring its products' quality and stability. It can offer high-quality wallpapers at competitive prices with excellent service.
The company has been in the decoration industry for many years. The company exports products to many countries, including the USA, Canada, Australia, Brazil, and some European countries. The company lists its products and services at https://www.china-wallpapers.net/.
9.7 Zhejiang Zilan Wallcoverings Co., Ltd
Zhejiang Zilan Wallcoverings Co., Ltd is another famous wall sticker manufacturer in China that produces high-quality wallpapers with various designs and patterns at affordable prices.
The company sells its wallpapers in Europe and America as well as many other countries around the world. You can visit https://www.zilanwallpaper.com/ to find out what wallpapers you can order from this company.
9.8 Guangzhou Wuihin Decorational Material Co., Limited
One of the largest wallpaper manufacturers in China is Guangzhou Wuihin Decorational Material Co., Limited. Its company manufactures different wallpapers for interior decoration, such as cartoon wallpaper, luxury wallpaper, cartoon wallpaper for kids' rooms, and so on. The company offers a wide range of products, including cartoons, luxury cartoons, cartoon characters, and many other wallpapers that you can buy on their website or directly from them.
The company offers high-quality wallpapers at competitive prices and free shipping anywhere in the world. So if you want to buy quality wallpapers at affordable prices, you should consider importing them from China. View some of its products at https://wuihindecor.com/.
9.9 Zhejiang Yiya New Materials Co., Ltd
Zhejiang Yiya New Materials Co., Ltd is a professional wallpaper manufacturer in China that has been in business for many years.
The company has a good reputation for quality products and excellent customer service. It offers several different types of products, such as wallpapers, wall vinyl, and so on, at affordable prices to its customers worldwide.
Customers can visit https://www.sino-yiya.com/ to find more details about this company.
9.10 ZHENDI Wallcoverings Company Limited
ZHENDI Wallcoverings Company Limited is among the best wallcovering manufacturers in China, with more than 20 years of experience in manufacturing home decoration products. It has a professional design team and advanced production equipment.
The company can produce all kinds of wallpaper, wallpaper rolls, paper rolls, and so on. Its professional design team and advanced production equipment can make all kinds of wallpapers, including silk scroll, printed wallpaper, wall vinyl, etc. They offer many different types of modern, floral patterned designs, etc.
You can visit https://www.zhendiwallcovering.com/ to select any wallpaper from their collection according to your own choice..
10. Wallpaper FAQ

10.1 How many wallpaper rolls do I need?
The number of rolls you need depends on the size of your room and how you want to use them. If you want a large wall covering, we recommend starting with four different sizes to have some variety in your designs
10.2 How long do wallpapers last?
Wallpapers are designed to last for a long time, and the average life span is 3-5 years if cared for properly.
Some people find that they need to replace their wallpaper after one or two years, while others have had theirs for up to 10 years without showing any signs of wear. The key is to remove your wallpaper every six months and only apply it to areas you want to keep looking fresh.
10.3 Which wallpaper is best for the living room?
It depends on the size of your room, the light, and the mood you want to create. Most people prefer light-colored wallpaper because it creates a bright atmosphere while still being warm and cozy.
You can also use dark-colored or neutral colors if you want to add a little bit of drama to your home..
10.4 What wallpaper is best for the kitchen?
The kitchen is a busy room. It is the place where you cook, eat and entertain guests. You want to make your kitchen look clean and professional, so it does not feel like a cluttered mess.
One way to achieve this is by choosing neutral wallpaper color and texture. The best kind of wallpaper for kitchens is textured or patterned with a subtle design.
10.5 What wallpaper to use in the bathroom?
There are a lot of options for you to choose from. For example, you can use green and white bathroom wallpaper. The green wallpaper will make your bathroom more relaxing, while the white wallpaper will add some brightness to the room. If you want to make your bathroom look more elegant, you can use a combination of both green and white bathroom wallpaper.
If you want to add color to your bathroom, try using blue or red bathroom wallpapers. These colors will give your bathroom a calm tone and make it feel much more modern than before. You can also combine these colors with some brown or grey colors to create a warmer look in your bathroom.
Another option is choosing a design that matches your existing home decorating style, such as Victorian-style or country-style homes. That will add beauty to your bathroom and help you organize everything around the room quickly by picking up items that match each other naturally..
10.6 Why wallpaper is better than paint?
Wallpaper is a perfect way to change the look of your walls. You can use it in any room of your house, from the living room to the bathroom. The most important thing about wallpaper is that it is easy to apply and remove without damaging your walls or furniture. You can also choose from many patterns and colors for occasions like Christmas or Halloween. Wallpaper is affordable and can easily be installed by yourself with minimal effort.
Paint may seem like an excellent option when decorating your home, but if you want something that looks more permanent, consider wallpaper instead. Painting over wallpaper will cause damage because the paint is porous and leaves a residue, which can ruin any other wall coverings on your walls. It means that if you want a nice-looking wall in your home, you should invest in wallpaper instead of paint.
10.7 How often should wallpaper be replaced?
Wallpaper is a durable material that can be damaged by normal wear and tear. If you have more than five years old wallpaper, it may be time to replace it. The wallpaper will lose its luster and fade over time. Also, wallpaper that has been in direct sunlight for a long time may start to look yellowed or discolored after a while.
If you choose to install new wallpaper, it is vital to ensure that the new material is compatible with your home's current décor. For instance, if you recently painted your walls or replaced the flooring, ensure that the new material matches those changes.
11. Why Choose Huntersourcing As Your Wallpaper Sourcing Agent?

As the world leader in wallcovering products, Huntersourcing has become one of the most trusted and reliable wallpaper and paper buying agents. It offers competitive pricing and a wide range of high-quality products from China to serve customers' needs.
As a leading supplier in this industry, Huntersourcing can help you find the best wallpaper for your project with its vast network of suppliers.
Its vast network of manufacturers, distributors, and wholesalers allows it to provide you with a wide selection at an affordable price. This sourcing agent will help you get what you want at an affordable price for whatever type of wallpapers you need.
There are many other reasons you should choose Huntersourcing as your wallpaper importing agent when importing wallpaper from China.
• Products trends
The business of importing wallpaper from China is growing at a fast pace, and manufacturers have introduced many new products in the market. It is vital to keep up with the latest trends to remain competitive. Huntersourcing can connect you with the right supplier to help you identify new trends and suggest new products for your customers.
By consulting with Huntersourcing, you can make an informed decision on what design of wallpaper you should order.
• Factory audit
Huntersourcing has a team of experts who will visit the factories to check the quality of your wallpaper before it reaches you. They do this because they know that many importers do not do this, and they buy substandard wallpaper, which usually ends up as waste. The sourcing agent conducts factory audits on every manufacturer that you want to import wallpapers from.
• Free samples
Free samples are an excellent way to see what type of product you want before ordering it in bulk quantities from China or elsewhere worldwide. Huntersourcing works with wallpaper factories to offer you free samples so you can see what type of product you want before placing an order for large wholesale quantities.
After helping you get a sample, Huntersourcing will also monitor the development of your wallpapers to ensure that the factory observes quality in every step of production.
• Price negotiation
Huntersourcing works can lead a price negotiation process with your supplier to ensure that you are getting all the products at competitive prices on all our products. You can get what you want at a very affordable price through a price negotiation process.
The wallpaper quality is vital for us at Huntersourcing, as it ensures that all of the products are of high quality and meet your expectations before sending them to you. Its delivery team inspects every piece of wallpaper before it reaches its destination so that no substandard products go to customers.
Huntersourcing has strong networks in China and an extensive network of forwarders who can help ship your wallpapers. The sourcing agent has experience shipping large orders and can quote you how much it will cost to ship your order. That enables you to understand what you will pay to ship your order. It also gives you peace of mind knowing that if something goes wrong with the shipment, they will be able to fix it quickly and efficiently.
• Customs clearance
Customs clearance is a significant concern for importers, who often find themselves in the unenviable position of having to jump through hoops to import their products from China. With Huntersourcing as your wallpaper importing agent, your wallpaper will be free of customs restrictions. You will have access to a team of professionals who will provide you with the support and assistance you need.
Summary
China is home to the best wallpaper manufacturers in the world. However, not all of them are great for everyone. You should ensure that you choose a manufacturer that meets all your specific needs at competitive prices.
The best place to start is using a sourcing agent like Huntersourcing, which has extensive experience sourcing high-quality wallpapers from China manufacturers. The agent understands what it takes to help you find what you want.
Contact Huntersourcing and talk to a sourcing agent to learn more about finding wallpaper manufacturers in China.
Related Post
Contact Us Get Free Quote!
* Please kindly fill out the form for inquiry
* we will reply to your inquiry within 24hours